Learn, grow and network with a variety of other students by joining one of the clubs listed below on OrgSync.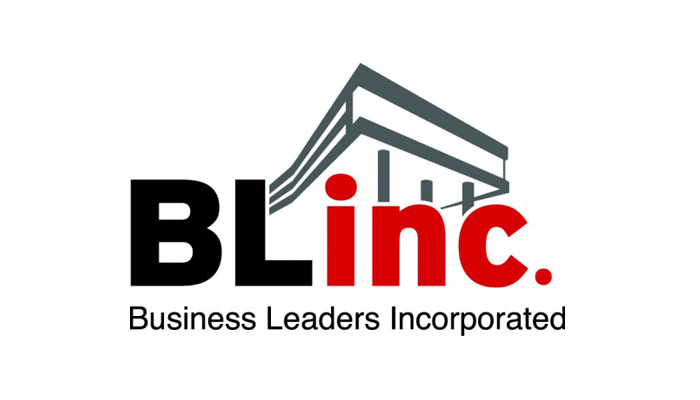 Business Leaders Incorporated (BLinc)
"Empowering U to create your Eccles Experience"
AdThing Utah
"The Ad Agency staffed by students. Run by pros."
AdThing is an undergraduate, "advertising geek" community drawing from multiple disciplines across the University: computer science, graphic design, communication, business, and many others. Developed by the David Eccles School of Business and supported by Student Media, this is not another "student-run" ad agency. AdThing is a real, creative ad agency that works on real projects with real clients, under real pros.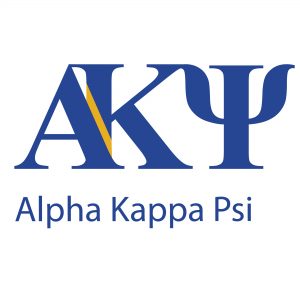 Alpha Kappa Psi
Alpha Kappa Psi is a co-ed professional business fraternity. It exists at all Pac-12 schools and across the nation, with a few chapters also at universities in Canada, Britain and Hong Kong. Our primary purpose is to build a community in our business school; all members of AKPsi work together to plan fun events throughout the semester, serve together to give back to our community through philanthropy, grow together through professional development events, and party together at our socials.
American Marketing Association
The AMA Marketing Club is a group of students dedicated to being the best. Dedicated to personal and professional development, it is a camaraderie willing to help others with this development. We know the future is bright with our generation of marketers, and we are here to help them reach their potential. To cater to this development, we do a number of on-site visits, host a series of guest speakers, workshops and real-life case studies as well as provide leadership experience that is invaluable while getting an education.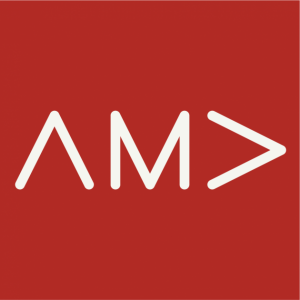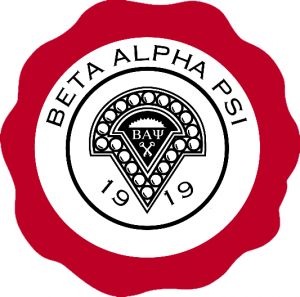 Beta Alpha Psi
Beta Alpha Psi is a nationally recognized organization for students majoring in accounting, finance and information systems. The goal of Beta Alpha Psi is to promote scholastic and professional excellence in the business information field through service and self-development. As a member, you will have the opportunity to meet professionals from the business community who are eager and helpful in providing you with information that will assist you in making sound career decisions.
Business Scholars Club
The Business Scholars Club prepares its members for the real business world through networking with business leaders, offering panel presentations about the various opportunities within business function areas, providing an organization where Business Scholars remain united and connected as undergraduates at the University of Utah, and volunteering in the community.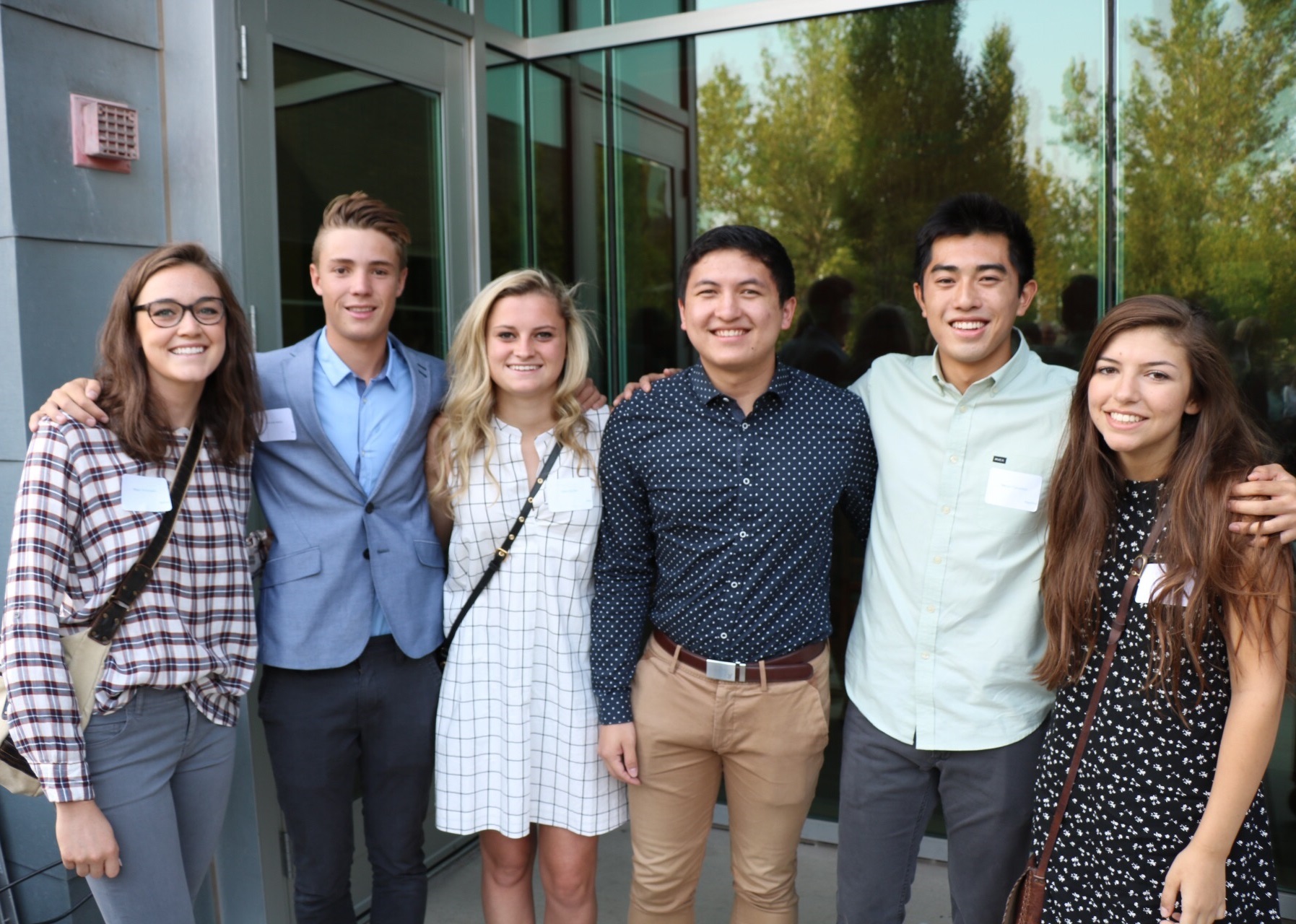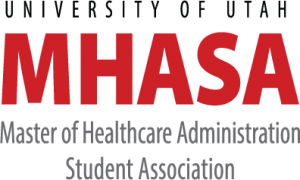 MHA Student Association
The Master of Healthcare Administration Student Association (MHASA) at the University of Utah David Eccles School of Business serves members by organizing socials with students and alumni, and providing them with meaningful healthcare service opportunities. We also help facilitate opportunities by collaborating with the Eccles School MHA staff and faculty to facilitate professional development and build a foundation of knowledge, commitment, passion and experience in healthcare.
The association creates opportunities that focus on MHASA's four fundamental pillars:
Socialization
Exploration
Experience
Service
Finance Club
The University of Utah Finance Club (formerly Top Jobs) primes students to excel in the world of finance. The group holds weekly meetings in which students prepare collectively for the job market; these preparations include the following: resume workshops, industry speakers, mock interviews, networking opportunities and internship postings.
The Finance Club requires all members to have at least a 3.5 GPA (or compelling resume), active involvement, and an interest in finance or consulting.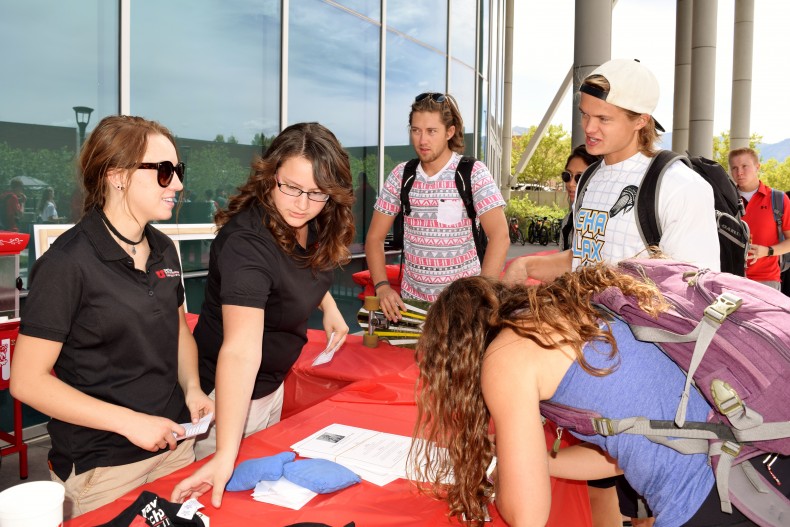 Eccles Outdoor Industry Club
For those seeking a career in the outdoor recreation industry, the Eccles Outdoor Industry Club provides valuable opportunities to network and explore this growing sector of the economy and Utah's unique and robust outdoor sector. The club is a student-led organization that connects David Eccles School of Business students with outdoor-industry professionals, and it is inclusive of all areas of the outdoor industry, including manufacturing, product innovation and design, retail, service and recreation tourism.
Association of Latino Professionals for America
ALPFA expands opportunities for students who seek careers in accounting, finance and business related fields by empowering them to develop as leaders through the management of chapters, delivering quality student programs focused on professional development, providing access to our industry network of professional members and sponsors, offering access to scholarship programs and creating opportunities to network with other students. Membership is open to any University of Utah student who shares our values, mission and principles.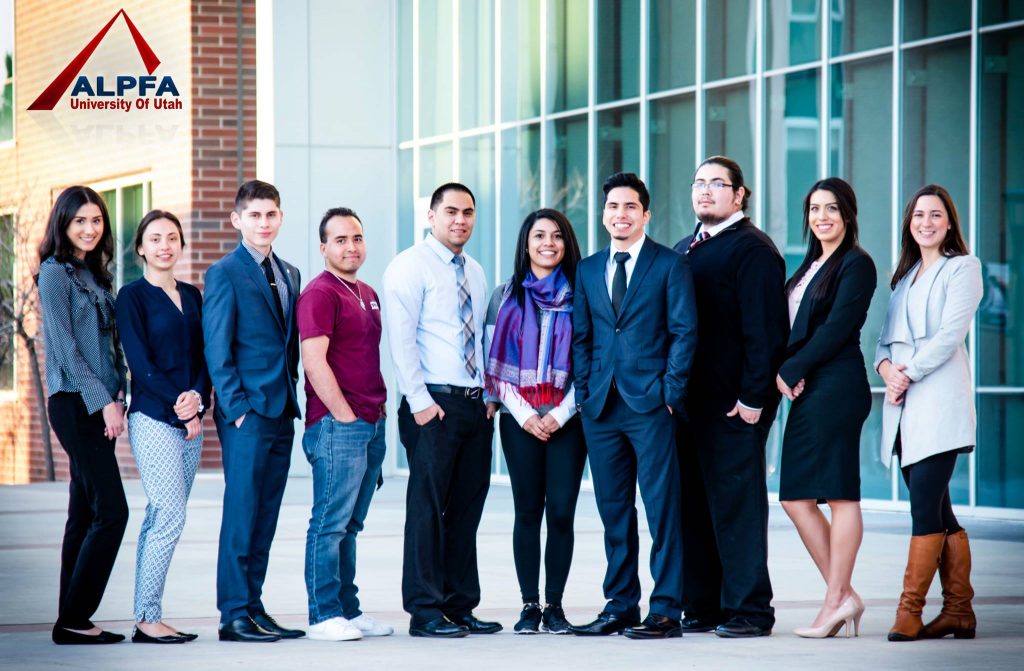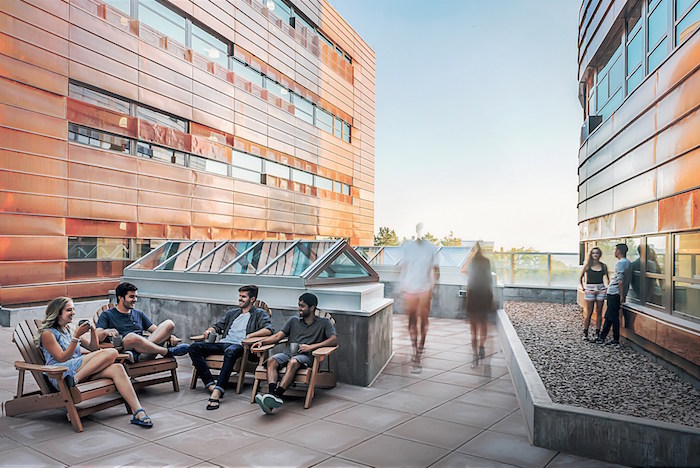 Lassonde Entrepreneur Institute
The Lassonde Entrepreneur Institute is a nationally ranked hub for student entrepreneurship and innovation at the University of Utah and an interdisciplinary division of the David Eccles School of Business. The first programs were offered in 2001, through the vision and support of Pierre Lassonde, an alumnus of the Eccles School and successful mining entrepreneur. The institute now provides opportunities for thousands of students to learn about entrepreneurship and innovation. Programs include workshops, networking events, business-plan competitions, startup support, innovation programs, graduate seminars, scholarships, community outreach and more. All programs are open to students from any academic major or background. The Lassonde Institute also operates Lassonde Studios, a unique living-learning space that includes 400 beds and the Neeleman Hangar, a 20,000-square-foot maker space.
ISACA
ISACA, previously known as the Information Systems Audit and Control Association, is a club for information systems students who want to gain practical advice, the latest tools and an understanding of industry best practices.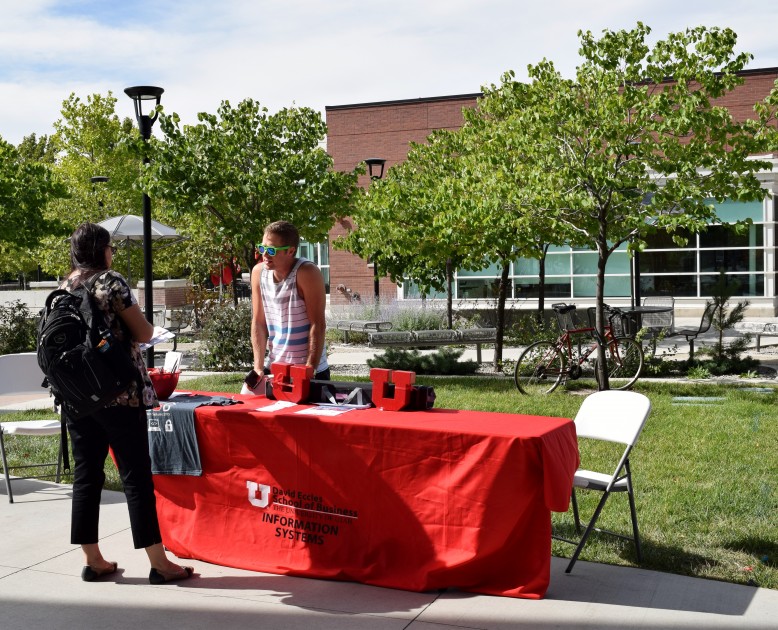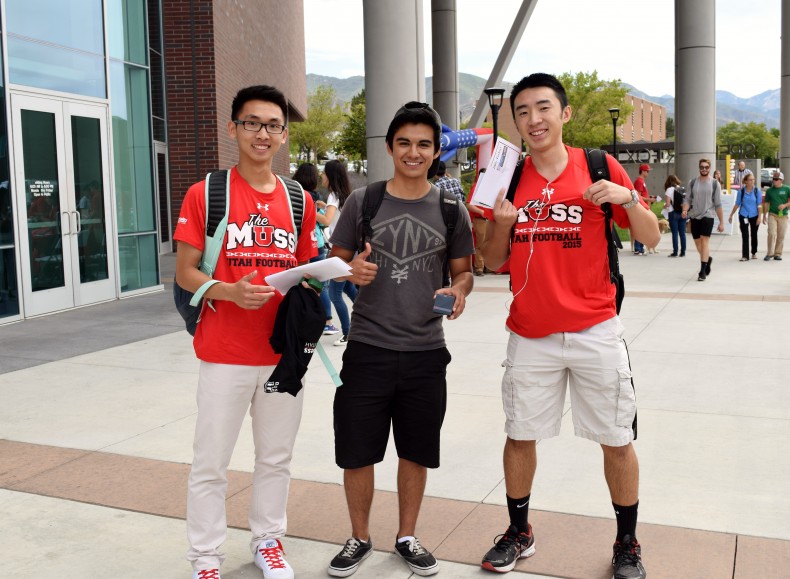 Society for Human Resource Management
The Society of Human Resource Management's University of Utah chapter is part of the largest professional society in the world devoted exclusively to human resource management. Students network with fellow HR students and HR professionals and attend seminars and conferences on HR-related topics.
Institute of Management Accountants
IMA is an organization for all business students that are interested in careers in management accounting. The student chapter promotes networking with accounting and finance professionals and supports students looking to achieve the Certified Management Accountant (CMA) credential.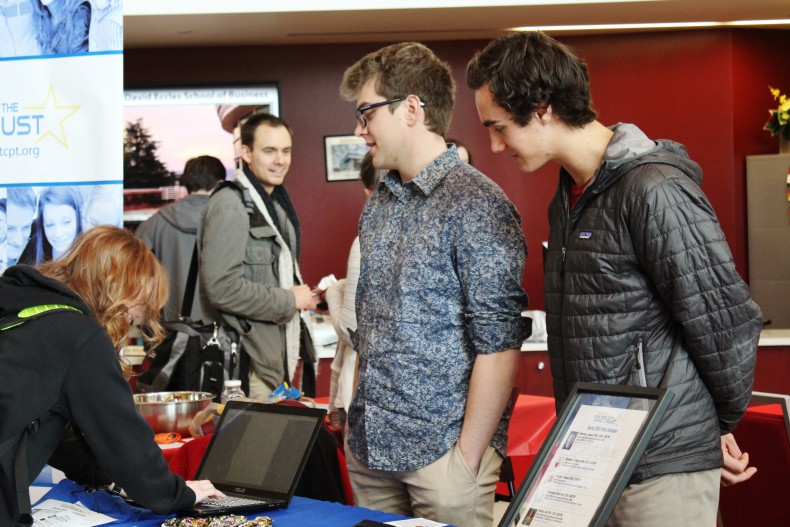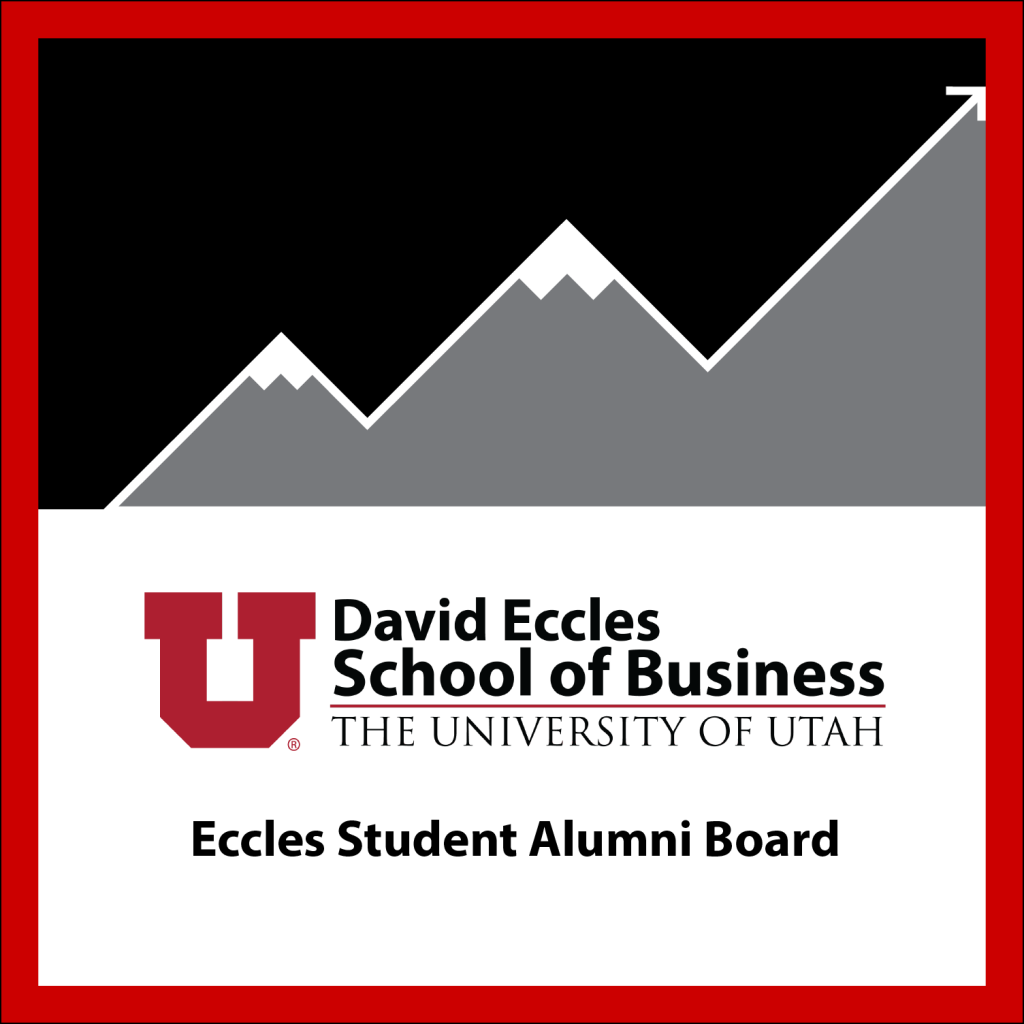 Eccles Student Alumni Board
The mission of the Eccles Student Alumni Board is to advance the David Eccles School of Business by creating pride and connecting business students and alumni.
Student Center for the Public Trust
The mission of the Student Center for the Public Trust is to promote ethical thinking in developing character and conscience of students.
The Center, commonly known as the Ethics Club, works to create an environment where ethical ideals and behaviors can flourish. Club leaders create that environment by inviting business professionals to campus to speak about ethics and by providing other more hands-on avenues, such as ethical case discussions, essay contests and service projects.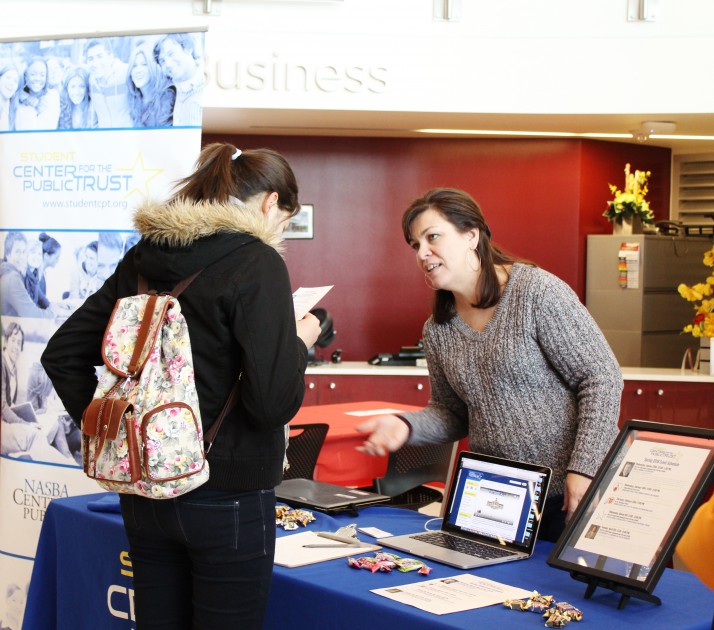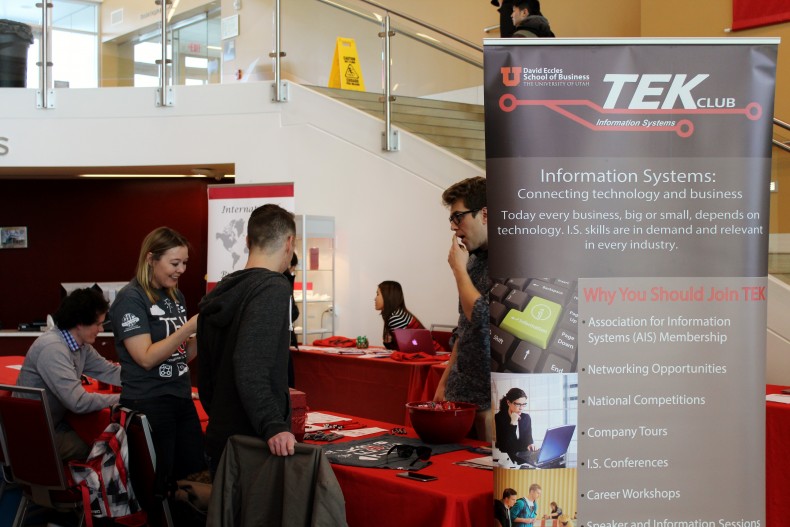 TEK Club
TEK is open to all students with an interest in the intersection of business and technology, also known as information systems. Club members have the opportunity to participate in a wide variety of IS related activities through the year. Club activities are designed to help members increase their understanding of IS career options, develop IS skills, get to know others in the IS field and prepare for a successful IS job search. Specific examples include skill and career workshops, state and national competitions, company visits and networking events. Industry leaders work with the club to provide information about the latest technology and career trends.
Women in Business
Women in Business hopes to enable and empower women academically, professionally and personally as they engage in academic study at the U, grow professionally, and provide support as they transition into a myriad of professional opportunities.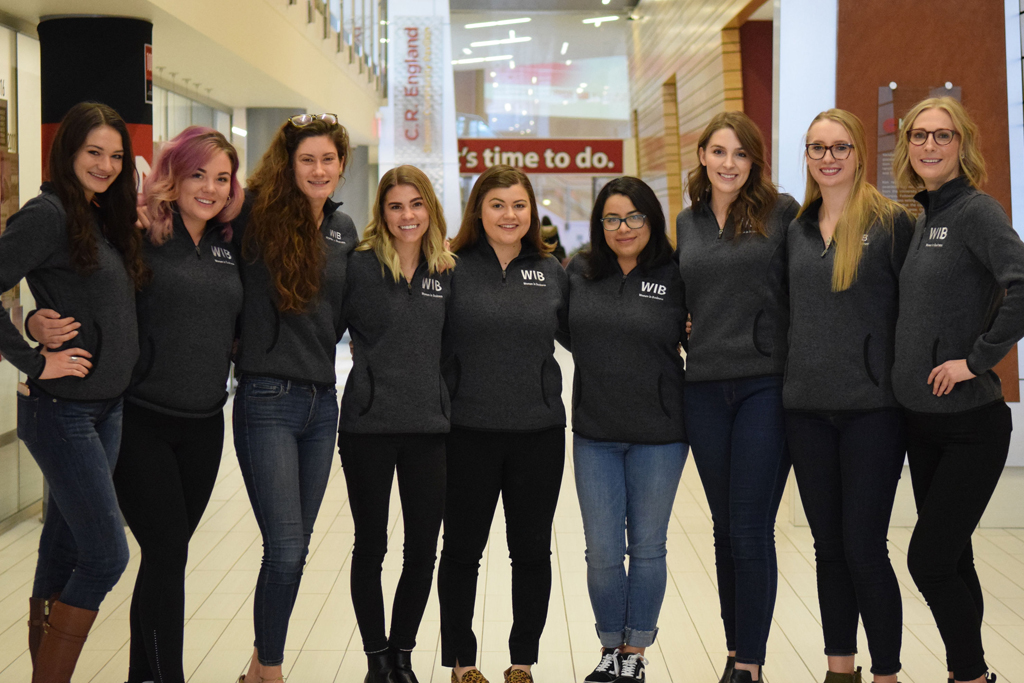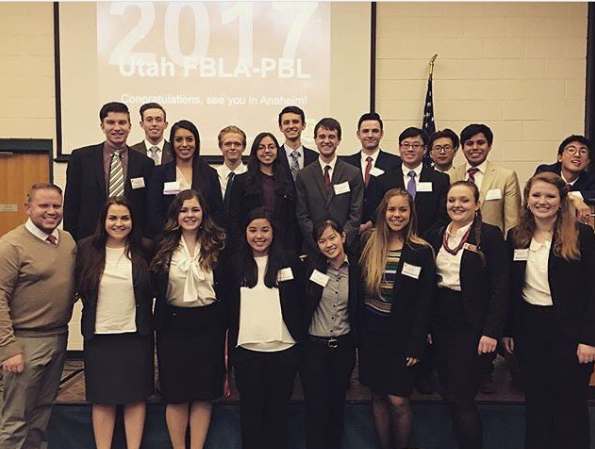 PBL
PBL is the only organization on campus that appeals to all students interested in business – regardless of their focus. It is therefore open to any full-time student at the University of Utah with an interest in leadership development, effective networking and business skill competitions. PBL's officer positions are open to anyone with the time and demonstrated commitment to the organization. Everyone is welcomed into our network of driven individuals where we all aspire to participate in the National FBLA-PBL Competition next school year.
OM Club
Operations Management Club provides opportunities for business students to network with local professionals in the operations management field. The club focuses on opportunities available within the arena for experienced and inexperienced students. You are able to meet local employers, future business colleagues and students within the OM program. The club's format includes lectures as well as workshops.