Entrepreneur Your Startup. Get a Master's Degree.
9-Month Program to Grow Your Company
The Master of Business Creation (MBC) is a nine-month, professional-degree program for serious entrepreneurs committed to growing their startup company aided by an innovative, application-focused curriculum and access to mentoring, funding, and scholarships. The program is offered by the David Eccles School of Business and Lassonde Entrepreneur Institute at the University of Utah. Together, they provide an entrepreneur program ranked among the top 10 in the nation.
The MBC degree has courses, workshops, and labs specifically designed for aspiring entrepreneurs to gain the knowledge and skills needed to create and scale their business. Founders will work full-time on their companies, take entrepreneurially focused classes, engage in practicum labs, and receive personalized support. Faculty and mentors in the program are leading scholars and experienced entrepreneurs who can provide detailed insight into all stages of the startup process.
Application Note: The first step to apply to the MBC program is to complete a general University of Utah graduate application at the link above. Make sure to select the option to apply for  "Business Creation MBC."
Attend a Virtual Q&A Session
To learn more about the MBC program, all are welcome to register to join one of our virtual Q&A sessions. Register and find log-in information at the link below. The upcoming session dates are: Thursday, May 12, 2022, 12-1 p.m.; Thursday, May 19, 2022, 6-7 p.m.; [NEW] Thursday, June 16, 2022, 7-8 p.m.; [NEW] Monday, June 27, 2022, 7-8 p.m.; [NEW] Wednesday, July 13, 2022, 12-1 p.m.; [NEW] Thursday, July 21, 2022, 7-8 p.m.; [NEW] Tuesday, Aug. 2, 2022, 7-8 p.m.; [NEW] Thursday, Aug. 11, 2022, 7-8 p.m.; and [NEW] Tuesday, Aug. 16, 2022, 12-1 p.m. Please check back for more dates.

Coming January 2023
The Master of Business Creation is adding an exciting new option. Starting in January 2023, founders can enroll in this unique program online, from any place, at any time. To receive updates about this opportunity, click the link below and submit your contact information.
Why MBC?
Testimonials
"I have changed and grown immensely through the program and their continued support and guidance, and I think I've also grown a lot in my confidence."
— Alyssa Bertelsen, founder of Rise Up School of Dance, MBC class of 2020

"It's a broad swath and depth of companies, which really enriches the experience and gives us at True Adherence a broader feedback loop from our peer founders."
—  Kyle Poulin,  co-founder of True Adherence, MBC class of 2020

"The MBC program is really timely for me in getting everything essentially down in case I do want a raise, in case I do want to go venture. All those skillsets are here for me to use in case I take those pivots."
— Yasmin Khan, founder of Khalm Skincare, MBC class of 2020

Application Timeline 2022-23
(Subject to Change)
The application to join the MBC program for 2022-23 is now open. Here are important dates and deadlines for the application process:
Priority application deadline – Feb. 5, 2022
Preferred application deadline – March 19, 2022
Rolling admissions – after March 19, 2022
Applicant interviews – starting March, 2022
How to Apply
The admission requirements for the MBC degree are similar to those of other programs within the David Eccles School of Business, but the MBC has a more interview-intensive admissions process than is typical for larger programs. Unfortunately, due to visa restrictions, the MBC program cannot admit anyone on international student visas at this time.
Application Requirements
(Subject to Change)
Step 1: General University of Utah Graduate School application

All candidates must first complete the general University of Utah graduate school application. Requirements and guidelines at this stage include:

Transcripts/GPA

Applicants must provide official transcripts for all colleges and universities they attended regardless of length of attendance. A minimum cumulative 3.0 undergraduate GPA is required for admission. We will accept a 3.0 GPA from the last 60 credit hours taken in cases where the overall GPA is below 3.0.

GRE/GMAT test scores

Standardized test scores are not required for applicants with a GPA of 3.0 or higher.
For those with a GPA lower than 3.0, additional qualifying information, like a strong GRE or GMAT test score and letters of recommendation, can be submitted to support the admissions case. All application materials are evaluated to determine the strength of the application.

English language proficiency

International applicants must receive a minimum score of 90 on the TOEFL iBT exam or 6.5 on the IELTS exam.

Step 2: MBC admissions review materials

Select candidates will be asked to submit additional materials, including:

Description of the enterprise you have launched or are proposing to launch
One-page, statement-of-purpose essay, describing your intent and goals for the program
Slide deck, video, and/or other materials describing the enterprise
A set of questions designed to assess the state of your enterprise
Contact information for two references, who will be contacted and interviewed
Course Requirements
The MBC is comprised of required courses, integrated practicum courses and program workshops featuring special topics sessions over two semesters (33 total credits minimum). Founders may choose to add electives to their program of study with advisor and graduate school approval in the case of an overload. All courses are taken in lock-step with a cohort of founders progressing through the two-semester, full-time program together.
Required Classes
(Subject to Change)
Business Creation Modules
Entrepreneurial Competitive Strategy
Developing Your Business Model
Leading and Scaling the Entrepreneurial Enterprise
Testing Your Business Model
Business Launch Modules
Legal Issues for Entrepreneurs
Entrepreneurial Management Accounting
Negotiation for Entrepreneurs
MBC Program Workshops (both semesters)
Practicums (both semesters)
Electives
Many electives are available at the David Eccles School of Business in topics including accounting, entrepreneurship, finance, management, marketing, operations, information systems, and strategy.
Learning Objectives
Mastering complex analysis and problem-solving
Executing fast-cycle-time learning
Negotiating solutions in multiple-constituency, multiple-issue environments
Navigating ambiguity
Working with people
Emotional intelligence in the face of setbacks and failures
Leading innovation
Tuition Costs & Scholarships
Find tuition details on the University of Utah's Financial and Business Resources website here. Full and partial scholarships are available from the Lassonde Entrepreneur Institute and the David Eccles School of Business for up to three team members per startup.
Frequently Asked Questions
MBC Startup Companies
The Master of Business Creation program has helped many diverse founders grow their businesses. They come from many backgrounds and are working in many industries. Learn about some of them by following the link below.

Meet the Faculty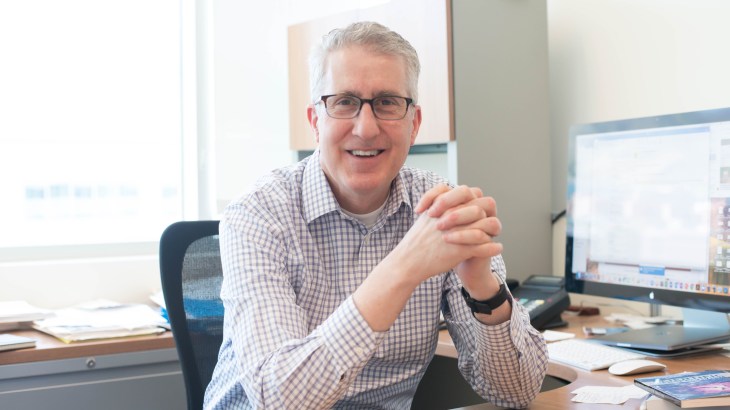 The faculty in the Department of Entrepreneurship & Strategy at the David Eccles School of Business are some of the most respected and innovative thought leaders, shaping the future and transforming business practices worldwide. Learn more about them, our Ph.D. students, and our staff.
Contact Us
General Information
Master of Business Creation
Spencer Fox Eccles Business Building
1655 East Campus Center Dr.
Salt Lake City, Utah 84112
MBC@Eccles.Utah.edu  | 801-581-7676 (main line for Eccles School)
Staff Representative
Sonya Erickson, MBC Program Manager
sonya.erickson@eccles.utah.edu | 801-585-1621
Entrepreneur is a Verb. Start Doing.
Entrepreneur is a verb at the David Eccles School of Business and Lassonde Entrepreneur Institute at the University of Utah. Students learn and grow by doing. Students receive in-depth education, mentorship and abundant resources with the expectation to get involved, launch something, join a team and make a difference. Entrepreneur your education. Entrepreneur your future. Entrepreneur your dreams. Entrepreneur at the Eccles School.