The University of Utah's Professional MBA (PMBA) program is a top-ranked, AACSB-accredited program with evening classes that allows rising leaders to maintain work and life responsibilities while earning a transformational degree.
Meet With an Admissions Expert
Whether you are unsure if an MBA is the right degree for you or you are ready to hit submit on your application, our Professional MBA admissions experts are available to meet to discuss your specific needs.
Information Session
Tuesday, December 3, 2019
12:00 – 1:00 p.m.
Texas de Brazil – City Creek
Why Choose Our PMBA Program?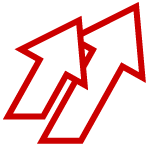 Ranked #1
Ranked the #1 Part-Time MBA Program in Utah by U.S. News & World Report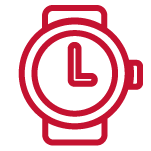 Work/Life balance
Maintain work/life balance with two evening classes a week for six semesters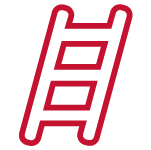 Career growth
Grow in your career by applying what you learn in the classroom immediately to your workplace
What if you could continue along your career trajectory while earning a valuable graduate business degree at the same time?
The Professional MBA (PMBA) program at the David Eccles School of Business is designed for rising business leaders who want to move forward in their careers while maintaining a work-life balance. PMBA students earn their MBA degree in two evenings a week over the course of 24 months. The program offers a world-class education, high-caliber networking, and invaluable career advancement services (career advancement, job search, entrepreneurship). All of this yields powerful results. Over the last four years, our PMBA graduates had an average salary increase of 30% upon graduation.
But that's just the beginning.
Along the way, students gain invaluable knowledge as they are mentored by top-ranked faculty and accomplished, highly-motivated classmates. The PMBA program doesn't just accommodate your existing career, it enhances it. School and work form a mutually beneficial relationship where the business strategies discussed in class can be employed in workday meetings and challenges in the office can be brought into the classroom for solutions.
Have questions?  We'd love to answer them.