Career Focus: Marketing
Marketing students learn about market research, consumer behavior, advertising, international marketing, and learn how to build brands that people want.
Meet with your Career Coach
Meet with your career coach to discuss anything career-related from exploration to negotiation – we're here to help!
For academic advising, including admissions, declaring a major, and class schedules, please contact your academic advisor.
Top 5: Industries
Last year, our Marketing graduates found their careers in several industries, including:
Consulting
Financial Services
Marketing/Advertising/PR
Retail
Technology/Science
Top 5: States
Last year, our Marketing graduates found jobs throughout the nation, including:
California
Colorado
Oregon
Utah
Virginia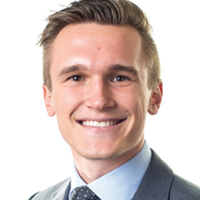 Tyler Wall, Digital Marketing Specialist, Adobe
"I chose to pursue a degree in Marketing because I wanted a career that would be both fast-paced and exciting. The marketing world is growing increasingly dependent on data to match products and services with key consumers. I wanted to be able to make sense of this data and translate it into meaningful metrics in order to more effectively target consumers. That is why I chose to apply for a digital marketing specialist position at Adobe, where I now use my analytical abilities to effectively target consumers through several online marketing channels."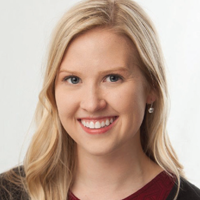 Crystal Davis, Account Executive, MRM//McCann
"There are so many directions you can go in after graduation with a degree in Marketing. I chose to pursue a career in advertising because of the creative environment. Between the academic courses and additional involvement in clubs, studying marketing at the David Eccles School of Business prepared me for an internship, and later a full-time position at MRM//McCann Salt Lake City."