Career Focus: Information Systems
Focused on the intersection of business and technology, the Information Systems major provides tools and training that differentiate business graduates in today's technology market. Graduates of our program work in a variety of fields, including cyber security, business intelligence, analytics, project management, network and database administration, and systems architecture.
Meet with your Career Coach
Meet with your career coach to discuss anything career-related from exploration to negotiation – we're here to help!
For academic advising, including admissions, declaring a major, and class schedules, please contact your academic advisor.
Top 5: Industries
Last year, our Information Systems graduates found their careers in several industries, including:
Education
Financial Services
Healthcare
Retail
Technology/Science
Top 5: States
Last year, our Information Systems graduates found jobs throughout the nation, including:
California
Minnesota
Texas
Utah
Washington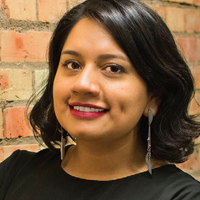 Maite Carranza, Commission Audit Analysis, Spring Mobile
"Information Systems uses the same conceptual and technological developments as computer science, but focuses them on business applications. This is a perfect merger of the IT and business worlds for anyone who enjoys analytical challenges and their practical applications. I chose to pursue a degree in IS because I was unable to think of a single business that did not or could not use the advantages offered by information systems. This degree offers unparalleled career flexibility and placement."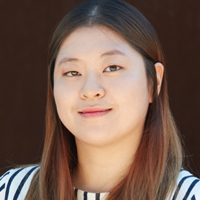 Soyoung Yang, Website Production Coordinator, Overstock.com
"I was able to learn new computer languages and tools. Beyond that, I was able to apply these new skills and see the end result through class projects. This added to much value and demonstrated that I could find a career in an area of my interest. Information Systems is a great major for your career path—it is needed absolutely everywhere. I continue to use the computer languages I learned through courses at my work and and I'm excited to advance my skill set as
a new professional."