Career Focus: Business Administration
Business Administration provides students with a strong knowledge base across the fundamental disciplines of business: accounting, finance, management, marketing, and operations. Graduates possess a mix of business, technical and communication skills required for management and leadership roles.
Meet with your Career Coach
Meet with your career coach to discuss anything career-related from exploration to negotiation – we're here to help!
For academic advising, including admissions, declaring a major, and class schedules, please contact your academic advisor.
Top 5: Industries
Last year, our business administration graduates found their careers in several industries, including:
Financial Services
Healthcare
Manufacturing
Retail
Technology/Science
Top 5: States
Last year, our business administration graduates found jobs throughout the nation, including:
Arizona
California
Florida
Utah
Washington DC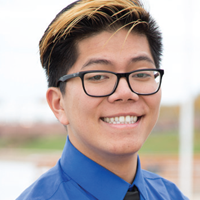 Brian Truong, Management Training Program, Key Bank

"I decided to study Business Administration due to the prodigious career opportunities and the comfort of job security it has to offer. As a result, the major has allowed me to gain a broader, holistic and fundamental view of the business industry. Having taken courses from various emphases within the David Eccles School of Business, I now have knowledge in accounting, finance, management, marketing and operations. My field of study allowed me to become a well-rounded individual who is flexible and adaptable within the business world."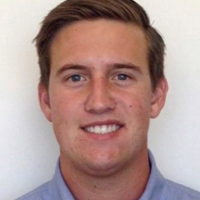 Sam Clark, Associate, Silicon Valley Bank
"Having grown up a lifelong Ute fan, making the decision to come to the U to study business was a no brainer. The David Eccles Business School gave me the exposure to various career paths that I needed in order to land the perfect job out of school. After starting my job, it became obvious that the quantitative and strategic skills learned at the University of Utah were important, relevant, and valued as I began to contribute to my team."