Make sure to check out this 5 part series and learn more about the other amazing destinations the Real Estate Around the World trip landed this year, Tokyo, Hong Kong, Prague and Rome, and Dublin.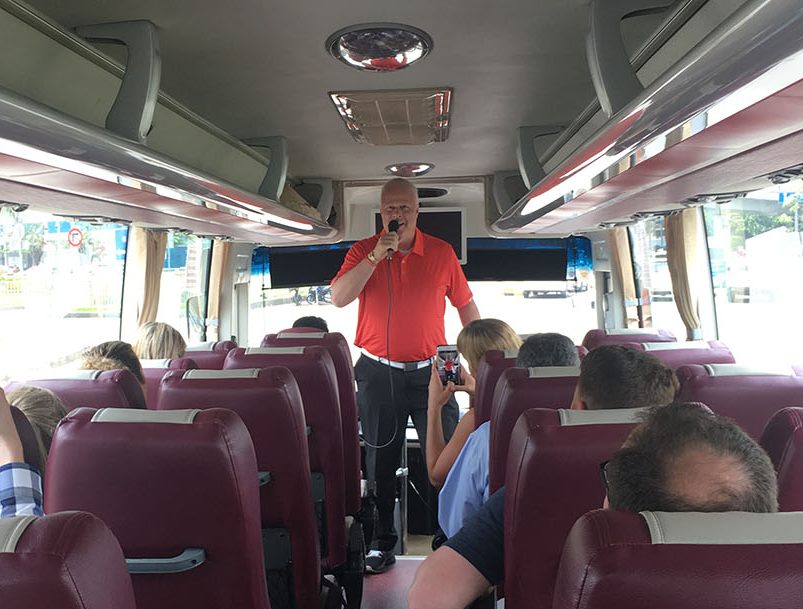 Xin Chao, Vietnam!
Our first glimpse of Vietnam featured thousands of motorbikes, drastically different traffic laws than in the U.S. and the best bus tour guide in the city – Ivory-Boyer Real Estate Center director, Flyn Dawson. It is not uncommon to see a bike in Vietnam carrying a dishwasher, big-screen TV, or even four passengers! To keep things interesting, Flyn offered a prize to whomever took a photo of the motorbike with the largest load.
On Friday morning, we met with Nguyen Hai Thao of Mayer Brown. Thao is a real estate attorney practicing in Vietnam. We spent the afternoon meeting with CBRE. In our meetings, we learned that while individuals cannot own land in Vietnam, the government does allow for something similar to a free-hold estate, especially for citizens buying residential units. Foreign investors have far less property rights than citizens in Vietnam. In the past few years, the laws have become friendlier to foreign investors, which has contributed to recent growth in Vietnam's real estate market. Vietnam is facing challenges such as poor infrastructure and insufficient public transportation. A contributor to this problem is the lack of impact fees charged. These challenges are impeding high density growth in Ho Chi Minh. We also learned that the average income in Vietnam is about $350 per month, and a used motorbike costs about two months salary.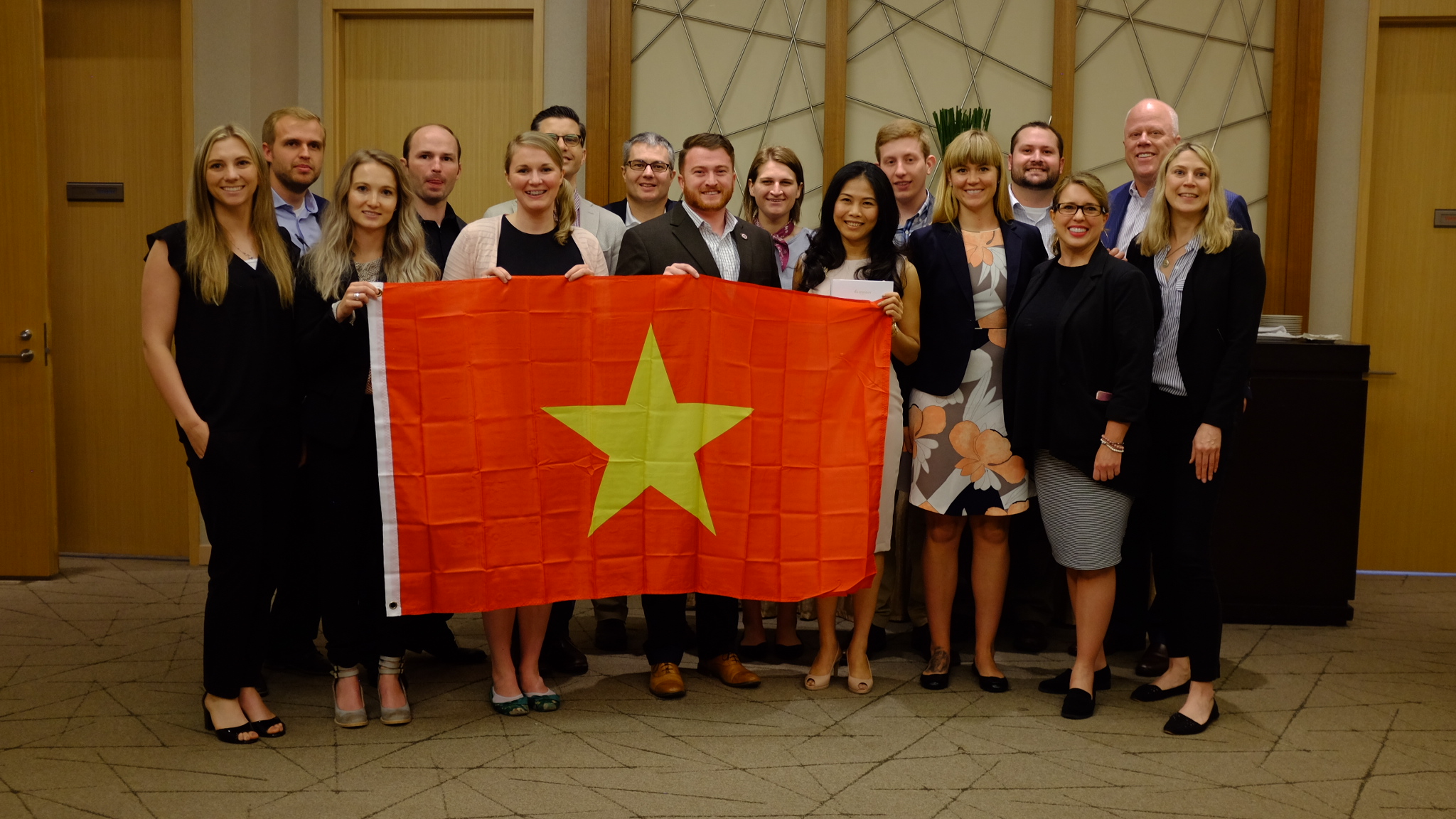 On Friday evening, we were lucky enough to get a first-hand experience of riding motorbikes through the city. We took a motorbike/foodie tour throughout the Ho Chi Minh that took us through seven districts. We also stopped several times to try local cuisines including bun bo hue (popular Vietnamese soup), frog legs, goat, chili crab, clams, scallops, and a few of us even tried the balut (boiled duck embryo that is eaten from the shell). Ho Chi Minh had a very relaxed culture. Every street is lined with outside dining, and throughout the day you'll see people hanging out on their bikes along the sidewalks.
We absolutely loved our experience in Vietnam. Now onto Prague!