Make sure to check out this 5 part series and learn more about the other amazing destinations the Real Estate Around the World trip landed this year, Tokyo, Hong Kong, Vietnam, and Prague and Rome.
We arrived in Dublin on Thursday afternoon to unusually blue skies, baskets of fish and chips, and live Irish music on every corner. Luck of the Irish!
On Friday morning we met with Knight Frank to get a glimpse into Dublin's real estate market, which has been the fastest growing market in Europe for the past four years. Factors that contribute to the growth are Ireland's low corporate tax rate (12.5%), a great influx of tech companies moving their European headquarters to Dublin (including Intel, Facebook, AirBnb, and Twitter), and the double digit population growth Ireland has recently experienced.
Dublin is experiencing high office lease rates averaging around 60 Euros/SF on leases that resemble NNN terms. Projects are selling at 4% yields. Housing demand is very high, especially in the city and in nearby communities with access to good public transportation.
Land values in Dublin are continuing to increase and raw land can more than double in value once the planning is approved. It is such a strong sellers market that buyers only have days or weeks to perform due diligence before they have to close on a piece of land. Financing on non-entitled land is very difficult to obtain and it is pushing many developers out of the market. The planning process takes between 18 and 24 months to get a project approved, however they government has recently made an exception for projects that have over 100 residential units. These larger projects are given a fast track process that can get approved in a few months. It was also interesting to learn that Dublin, like many of the other cities we visited, shared our problem of high construction costs and a lack of trade workers.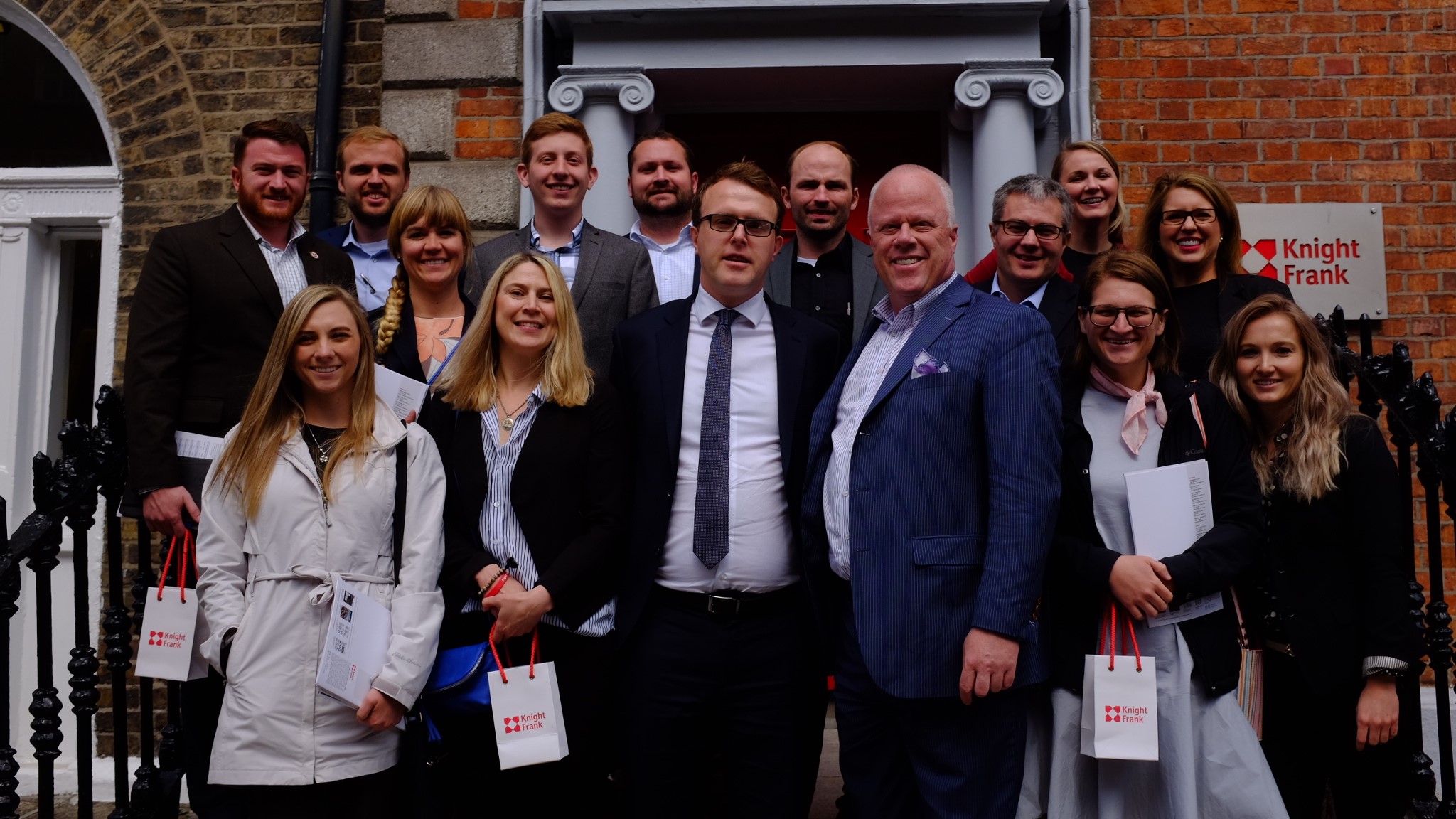 We spent Saturday on a beautiful trek of the Irish countryside, touring the Malahide Castle and learning about the history of the castle and the grounds. We then drove along the coastline and stopped for a fresh seafood brunch by the marina. In our free time, we were able to visit several other Dublin landmarks in including Trinity College and Grafton Street.
Today officially marks the end of our Real Estate Around the World trip, but the education, experiences and new friendships will last a lifetime! We have traveled more than 21,000 miles, toured 6 countries and visited 7 foreign real estate companies. We are near expert-level when it comes to knowing the Japan's best sushi spots, Hong Kong's cap rates, Italy's finest gelato and Dublin's current lease rates.
We are very grateful to Flyn Dawson, the Ivory-Boyer Real Estate Center and the Eccles School MRED program for making this trip possible and creating such an incredible learning experience!