Editor's Note: Earlier this year, professor Chong Oh, director of the Undergraduate Information Systems program at the David Eccles School of Business, took students abroad to Korea to earn a minor in Information Systems. Undergraduate students Rebecca Hoyt and Quinci Fisher wrote about their exciting experience with the Eccles Global Learning Abroad program!
Read the final installment of the two-part series here.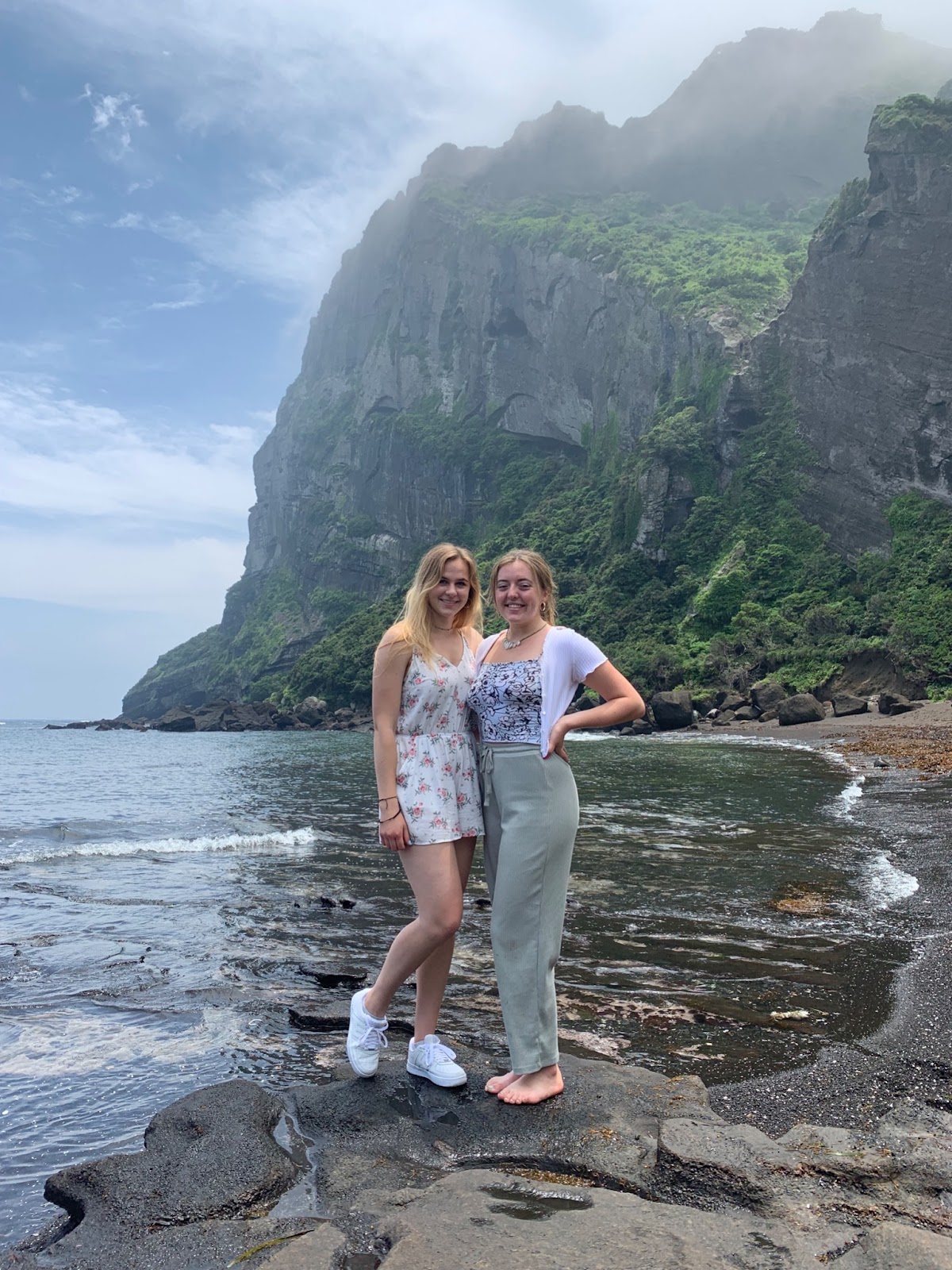 "I encourage everyone to learn abroad while they are in college if they are given the opportunity. It is so important to experience new cultures and getting to do that with a group of students from your university is so much fun." – Quinci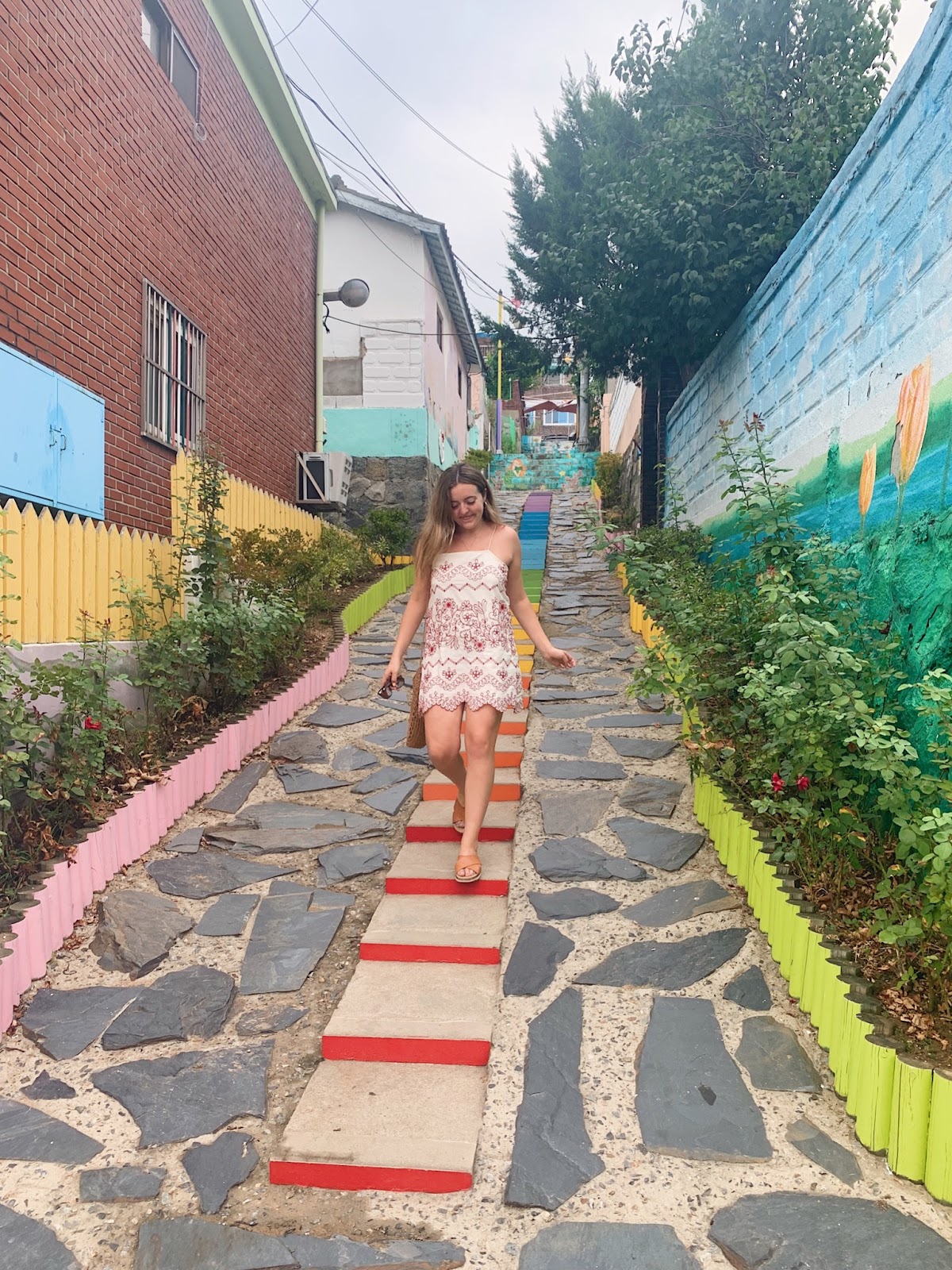 "Learning abroad was one of the most influential experiences of my college career, and something that I will value for the rest of my life. The learning abroad experience encourages you to push your limits and venture beyond your comfort zone. It is a great experience to grow, learn, and have a lot of fun." – Rebecca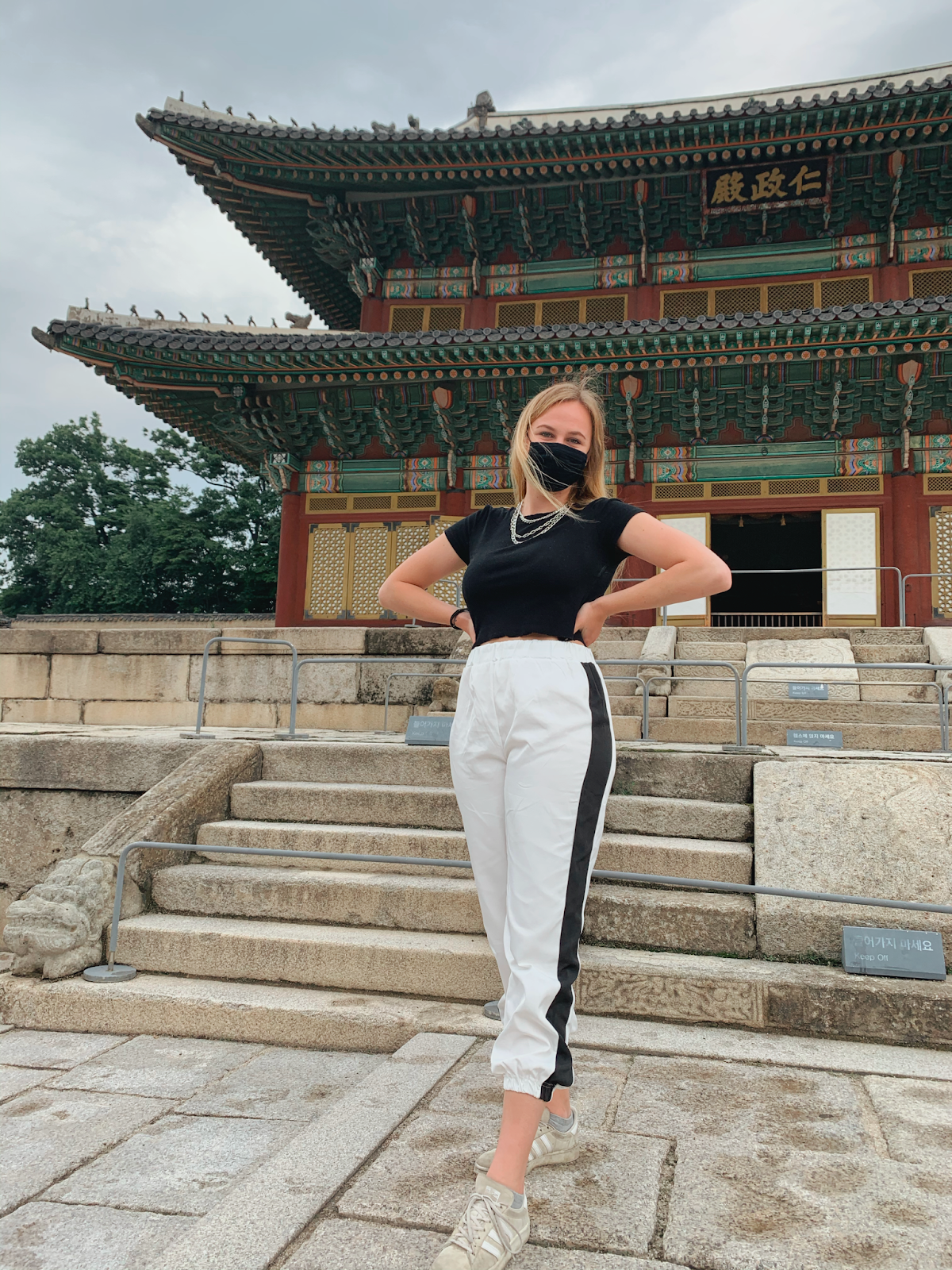 This summer, we along with another 20 students from the David Eccles School of Business studied abroad at the University of Utah Asia Campus in Incheon, South Korea. During these three months, we traveled the country, made lots of friends, and took 13 credits to obtain a minor in Information Systems. Because of COVID-19, our experience was unlike any other, but that didn't stop us from having an unforgettable summer. Starting with a two-week quarantine and filled with extra surprises around each corner, this learning abroad experience helped us learn to be resilient throughout constant change.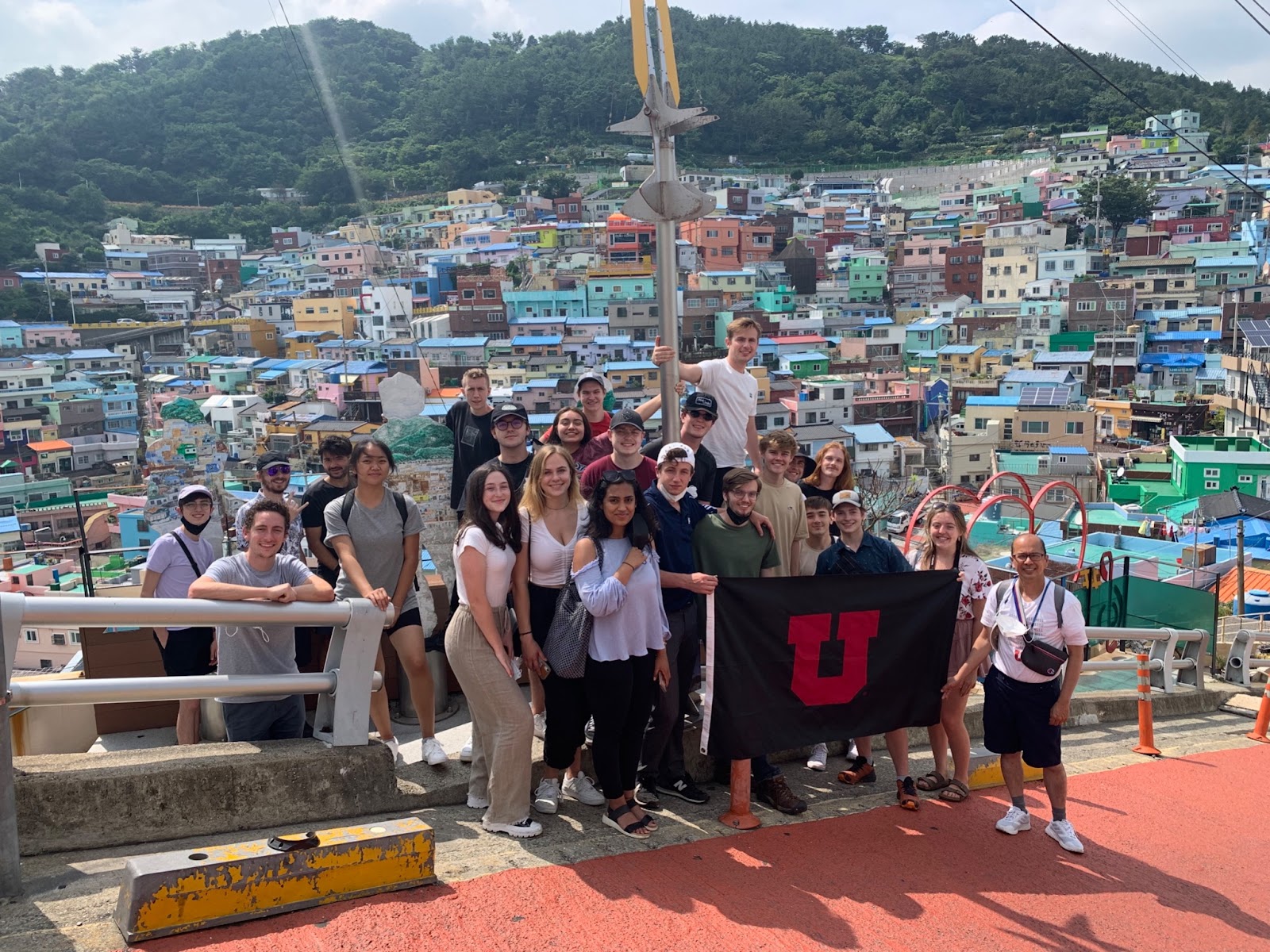 What was quarantine like?
When we first landed in Korea on May 17, we were required to complete a two-week quarantine. We were finally in Korea after a 20- hour travel day but all we could see of it was the view out of our hotel window. During this time, we were limited to our individual hotel rooms, and meals were delivered to us so we didn't have to leave. Quarantine was where we were first exposed to Korean food and received bento boxes filled with kimchi every day. It was a long two weeks, but knowing we were all in it together made it a lot easier. Thankfully, we all completed the 14 days and got to start exploring the country together.
What was your favorite part of learning abroad?
Quinci: My favorite part of learning abroad was exploring South Korea on our excursions. Although South Korea is about the size of the state of Indiana, there is so much to see and do, and even three months didn't feel like enough time to do everything we wanted. One of my favorite excursions was our weekend trip to Busan, which is in the southeast part of South Korea. There, we explored a famous fish market, two renowned beaches, and the Gamcheon Cultural Village. (village pictured below)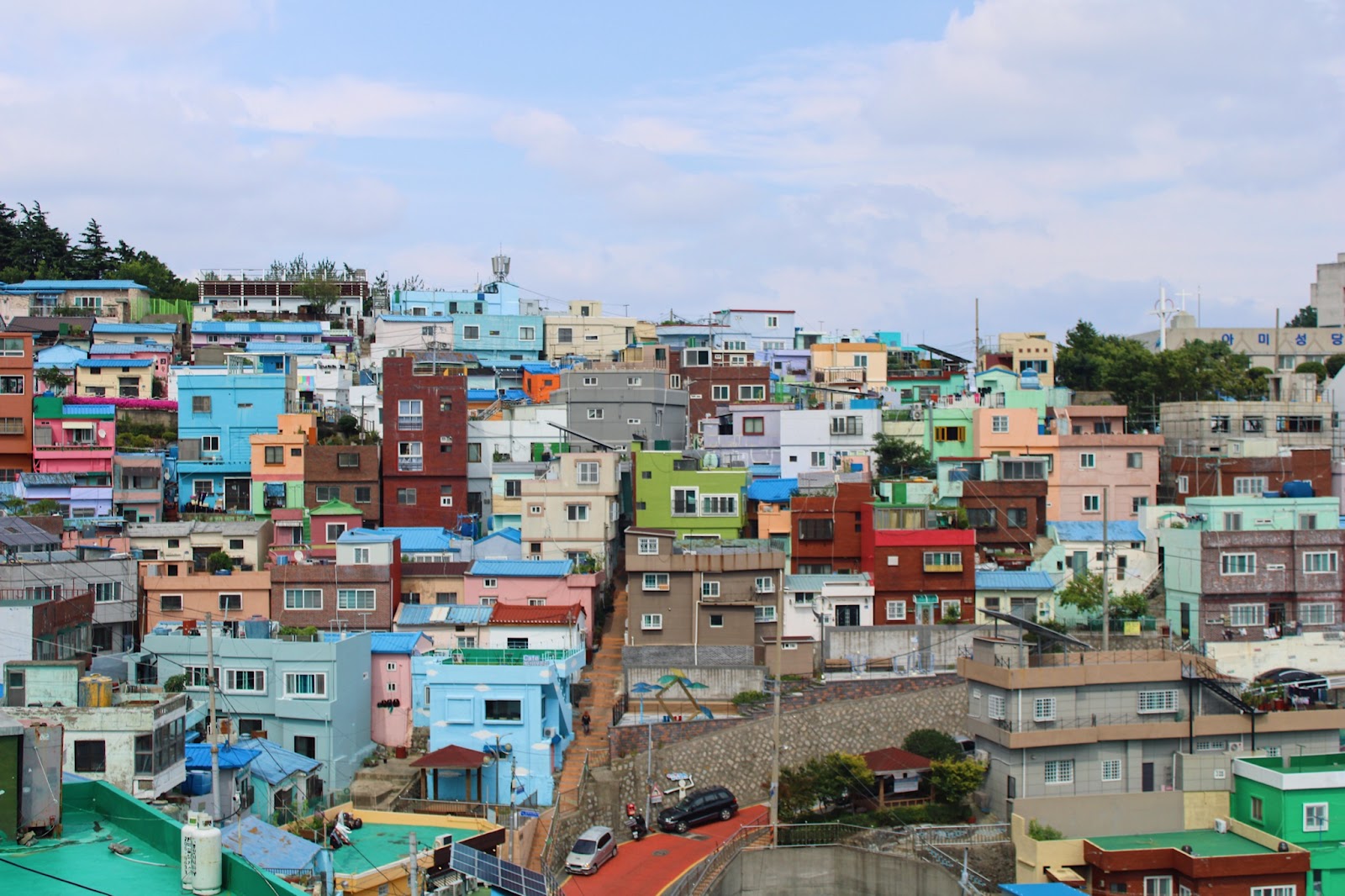 Rebecca: I loved the connections I formed and the people I met throughout the trip. Eccles Global provided a unique experience for all of us to get to know and connect with each other. We learned a lot about working in teams with each other and created relationships that will stick with us for many years after this trip. We also had the chance to meet Korean students, especially those studying at the Utah Asia Campus!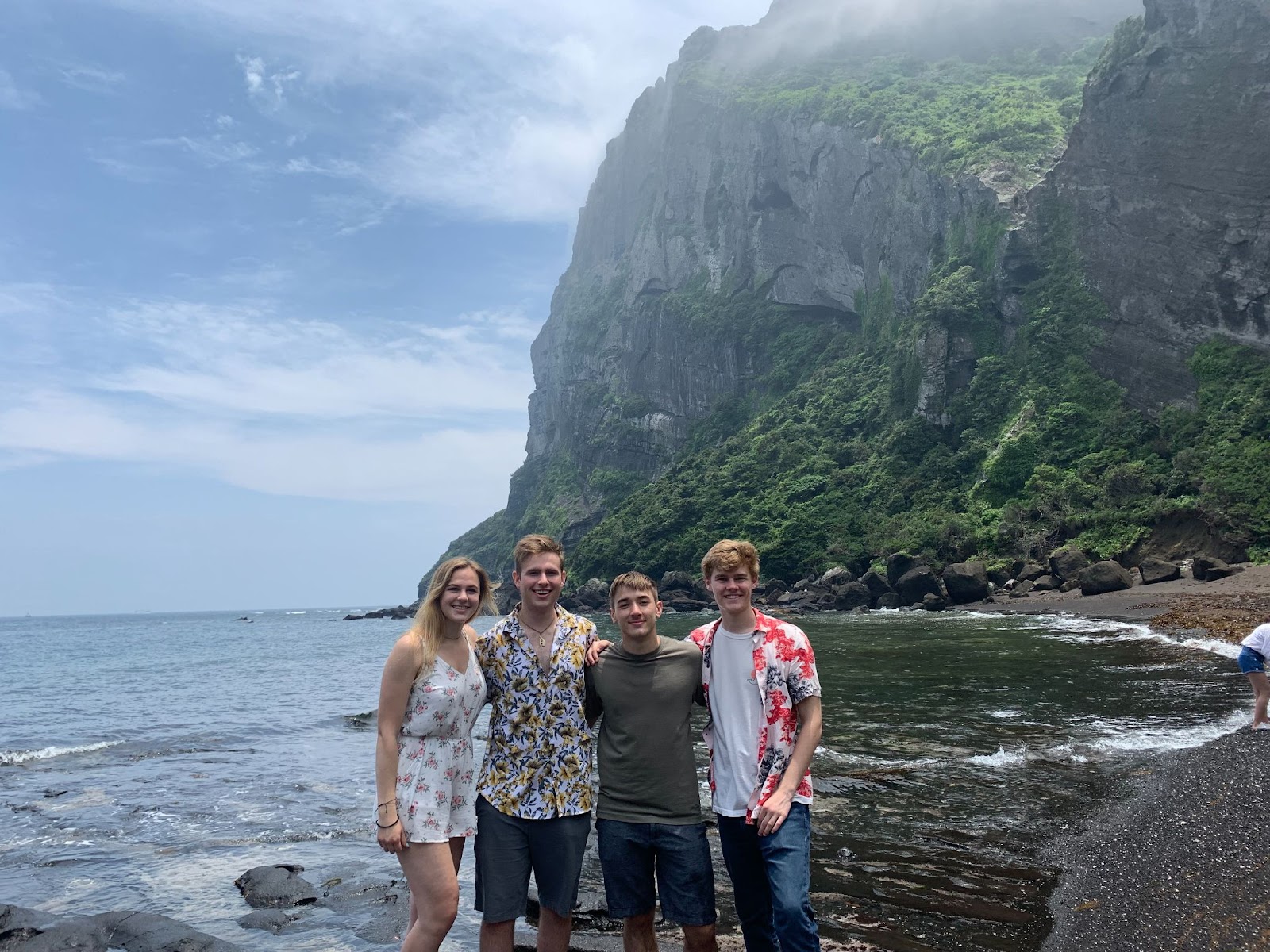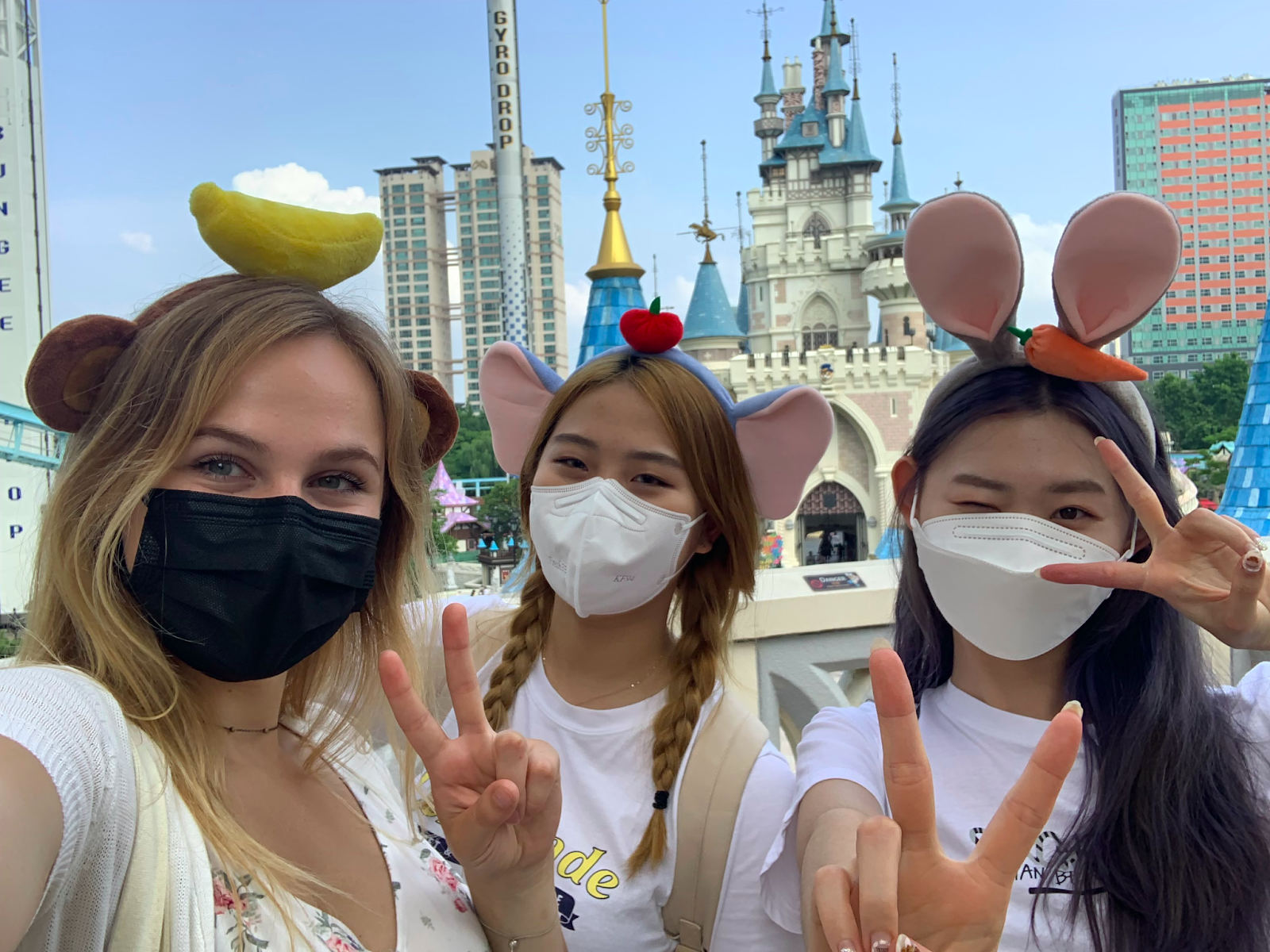 What were classes like?
Throughout the summer, our entire class completed 13 credits from 5 classes, and obtained a minor in Information Systems. Because of our limited time, we took one class at a time and only had about 10 school days to complete it. Each day of class was around 4 hours a day and 4 days a week. The classes were intense and required a lot of outside group work, but that led to us getting the chance to work with everyone in the group and getting to know each other better.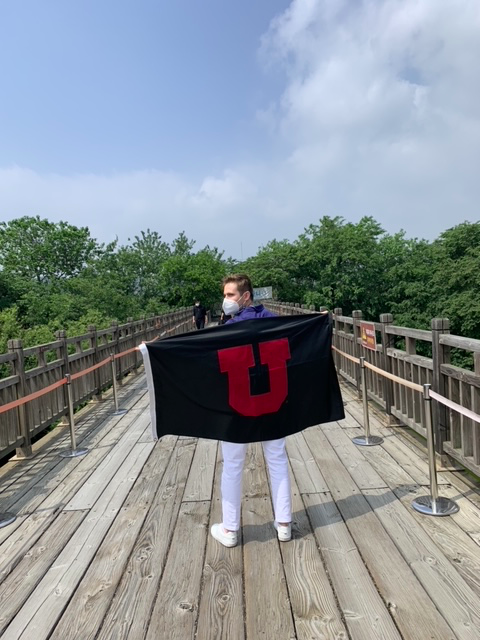 To learn more about the program, you can check out the summer 2022 program here!