Marketing means creating, communicating and delivering value to customers. With a marketing background, you'll help organizations discover unmet customer needs and wants, develop products and services to satisfy those needs, and use advertising, promotions, pricing, distribution, personal selling and customer relationship management to build strong brands that attract and retain customers. A marketing education from the Marketing Department at the David Eccles School of Business gives you a competitive advantage in one of the largest areas of employment in business today.
Department of Marketing Faculty
Respected as some of the best in their field, Eccles School faculty are skilled teachers, innovative researchers and global thought leaders who are shaping the strategic pioneers of the future and transforming business practices worldwide.
Beyond the Classroom
Become more involved and learn valuable skills through participating in some of the opportunities below.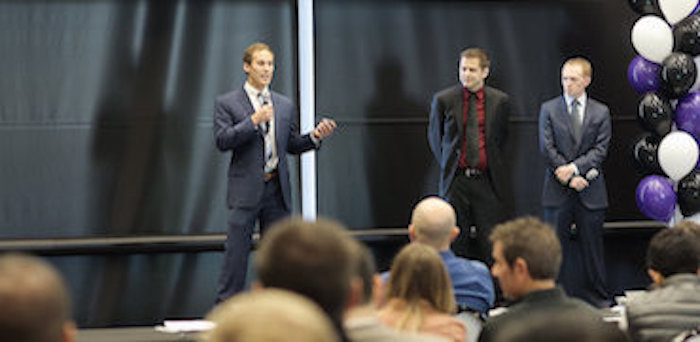 Adobe Digital Analytics Competition
The high-profile Adobe Digital Analytics Competition is open to all students at the University of Utah. Undergraduate and graduate student who have completed MKTG 4310/6310 – Digital Marketing and Analytics or its equivalent are encouraged to participate. The competition runs every fall.
AdThing
AdThing Utah is an ad agency staffed by students and run by pros. AdThing is an undergraduate, "advertising geek" community from diverse disciplines in Computer Science, Graphic Design, Communication and Business. AdThing has been developed by the David Eccles School of Business and Student Media.
This is not another "student-run" ad agency. This is a real creative ad agency at the University of Utah campus, working on real projects with real clients, under real pros.
Bill Oakley, former Chief Creative Officer in the McCann Worldgroup, started AdThing Utah. Oakley has three decades of ad experience for many brands and awards to show for it.
Advertising Management
Marketing 4510 is a full-semester course in which student agencies pitch campaigns to participating clients. The two winning agencies then present to advertising executives representing two to four Utah advertising agencies.
American Marketing Association
The AMA Marketing Club is a group of students dedicated to being the best. Dedicated to personal and professional development, it is a camaraderie willing to help others with this development. We know the future is bright with our generation of marketers, and we are here to help them reach their potential. To cater to this development, we do a number of on-site visits, host a series of guest speakers, workshops, and real-life case studies as well as provide leadership experience that is invaluable while getting an education. The AMA Club also participates in an annual case contest in New Orleans. A close relationship with the Utah AMA Professional Chapter offers great opportunities for graduates seeking employment in the state.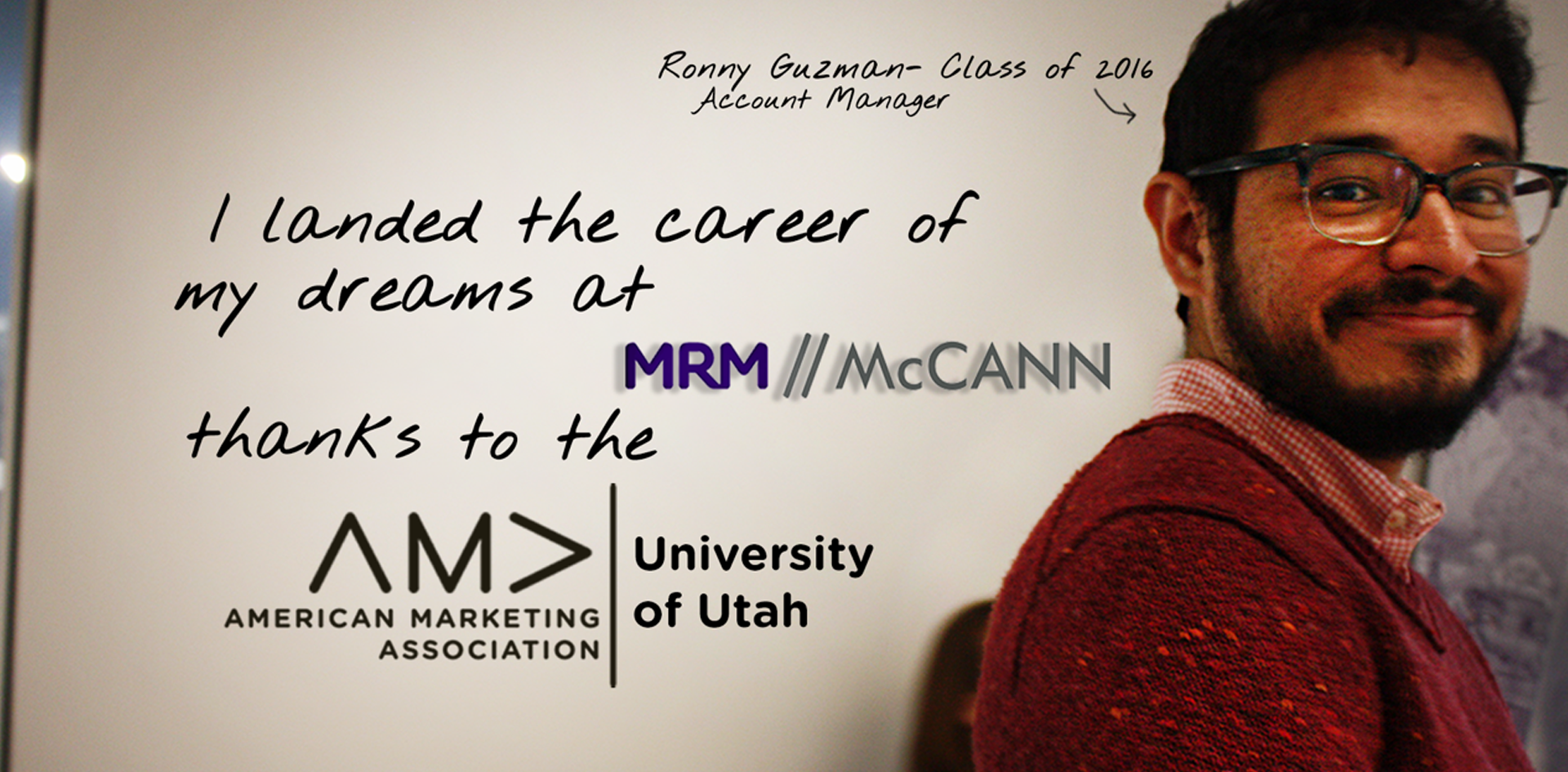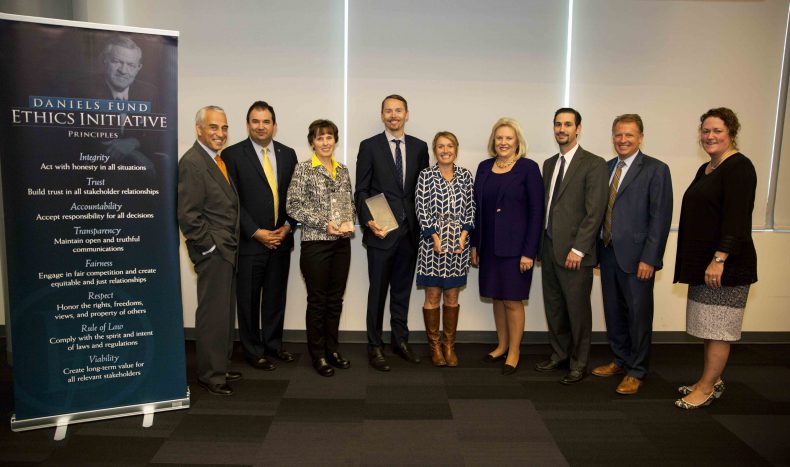 Daniels Fund Ethics Initiative Rising Star Internship
Each semester, a few lucky students will be accepted for this unique opportunity on the basis of their previous academic record at the University of Utah, successful completion of MKTG 3010, as well as the strength of the learning expected in the newly acquired internship or recent promotion in a current position.
Contact Us
Please contact the respective person below for any questions or concerns.
Seminar Series
Check out our upcoming seminars below.
| | | | | | |
| --- | --- | --- | --- | --- | --- |
| Friday, March 9 | Amna Kirmani, Professor of Marketing | University of Maryland | 10:30 a.m. – noon | SFEBB 7122 | TBD |
| Friday, March 30 | John Lynch, Director of the Center for Research on Consumer Financial Decision Making | University of Colorado Boulder | 10:30 – 11:45 a.m. | SFEBB 1120A | TBD |
| Friday, April 13 | Chris Janiszewki, Russell Berrie Eminent Scholar Chair | University of Florida | 10:30 – 11:45 a.m. | SFEBB 7122 | TBD |
| Friday, April 20 | Noah Lim, Professor of Marketing | University of Wisconsin – Madison | 10:30 – 11:45 a.m. | SFEBB 7122 | Examining Salesperson Effort Allocation in Teams: A Randomized Field Experiment |