Last week, more than 300 students discovered the truth behind common career myths at "Mythbusters," an all-day event sponsored by Business Career Services at the Eccles School. With workshops, games, prizes, food, and fun, students busted through misconceptions to set themselves on the path to discovering their true potential.
The day started with an exciting opening ceremony, featuring the Genius, a.k.a. marketing coordinator, Kevin Castaneda, as he barreled through a wall of "bricks," representing the barriers that stop students from going after their dream jobs. After that, students were ready to visit stations and tackle common career myths around the following topics:
Career exploration
Students learned how tools such as CliftonStrengths can help them explore potential careers. Meet with your Career Coach and take a deep dive on career exploration.
Internships and jobs
This station taught students about the fantastic internship and job opportunities from top companies that they can find via BCS – starting in their freshman year!
Don't miss the business recruiting and hiring event of the semester! Join us in Child Hall for the Doers Hired: Connect to Business Careers Event, on Thursday, Nov. 18 from 4 – 6 p.m. Twenty companies from a range of industries will be there to introduce you to internships and full-time careers.
Negotiation
This skill is critical to starting out on the right foot in new jobs and internships. Join the Negotiation Club to learn more and practice strategies that lead to success.
Get involved and gain experience
BLinc. officers were on hand throughout the day to help students find the perfect student club to match their interests and connect them with others who share them. Explore Eccles student clubs at Eccles.link/studentclubs and find upcoming BLinc. events at Eccles.link/blinc-events.
Handshake
Handshake is a great tool to find events, internships, and jobs. At this station, BCS helped students update their profiles and taught them how to use the platform. Meet with your Career Coach to find out how to use Handshake to match you to the perfect opportunities for you!
BCS Services
Attendees received guided tours of BCS showing them where to find helpful services such as the Career Closet, where you can borrow complimentary professional clothing, and our Career Studios professional video interview rooms. Stop by GARFF 1300 or visit Eccles.link/BCS to explore our services.
The day continued with info-packed workshops including Developing Your Best Professional Self, Leveraging Tech to Build your Network, and Career Conversations: What Should I Say — and finished off with the popular Elevator Pitch Practice Session hosted by the Eccles Alumni Network.
Your premier Eccles Experience. Business Career Services (BCS) offers comprehensive career coaching and resources to students at the David Eccles School of Business. Paired with a dedicated corporate outreach team, BCS also allows students to gain real-world experience through job and internship opportunities with top employers. For more information, visit Eccles.link/BCS.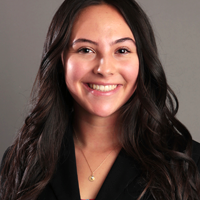 Athena Brown is a sophomore at the David Eccles School of Business currently majoring in Business Administration and is also a member of the Honors College. She is a Business Career Services Ambassador serving on the Marketing and Design team.