In celebration of National Voter Registration Day on Sept. 28, 2021, Business Leaders Incorporated (BLinc.), recently partnered with the Hinckley Institute of Politics to work with students on registering to vote and check their voter registration status.
On Sept. 13 and 20, BLinc. created a space in the Spencer Fox Eccles Building for students to connect, pick up some snacks, swag, and stickers such as "I Stan Democracy," and "Civically Engaged AF." Most importantly, students received information cards on how to register to vote, check registration status, and find on-campus resources to assist in getting University of Utah students more politically involved and engaged.
Our goal is to keep democracy on the student body's radar for both big and small elections. Politics is a subject that seeps into every profession and area of study; be it language arts, STEM, and in this case, business. Remember that your student voice can be heard through your vote.
Want to learn more? Visit vote.utah.gov and hinckley.utah.edu.
Your premier Eccles Experience. As the undergraduate student government of the David Eccles School of Business, Business Leaders Incorporated (BLinc.) aims to empower all students to enhance their Eccles Experience by providing diverse events, programs and resources. Learn more at Eccles.link/Blinc.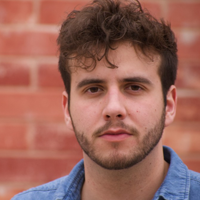 Josh Flickinger is studying Business Administration and English at the University of Utah. He currently serves as the Community Engagement Lead for Business Leaders Incorporated (BLinc).