The Office for Student Engagement & Assessment has released a new Canvas course to help Eccles students prepare for online learning. The Eccles Online Learning Assistance Course gives you the resources you need to maximize opportunities both inside and outside the classroom.
5 things you will learn by taking this course
A Premier Education Experience
In addition to a world-class education, the Eccles School provides a premier experience that includes a dedicated academic advisor, career coaches, internship opportunities, free tutoring, and more! Visit Eccles.link/support for more information.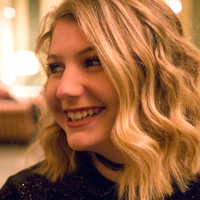 About the Author
Anna Terry is a Marketing and Information Systems student at the David Eccles School of Business. She currently serves as an intern for the Marketing + Communications team.