A focus on organizational leadership
In the world of business, managers are a critical. Effective organizations require leaders who understand and can shape organizational culture, can adapt to or inspire change, can identify and implement effective strategies, and are capable of coordinating and facilitating the efforts of others to accomplish organizational goals.
The Department of Management at the David Eccles School of Business delivers an undergraduate management degree designed to provide you with a deeper understanding of leadership, and a broad conceptual understanding of the challenges managers and leaders face in the 21st century. A degree in management gives you the advantage you need to succeed in competitive business environments.
Degrees in Management
Many of our students — undergraduates and graduate — are motivated by an in-depth exploration of organizational leadership, and demonstrate an interest in developing the skills to inspire, motivate and lead others to accomplish organizational objectives. As management always involves people, our courses emphasize the most recent theories concerned with human behavior, along with current, innovative practices that cultivate leaders who can adapt to rapidly changing business climates. Our graduates are prepared to assume leadership roles that are essential in tackling the myriad professional challenges of tomorrow, as well as the uncertainty confronting organizations today.
Department of Management Faculty
Professors in the David Eccles School of Business don't simply teach from a textbook. Our faculty members are actively engaged in cutting-edge research and the quest for innovative approaches that solve real-world problems and keep them at the forefront of business knowledge and trends. Management professors share their expertise and their commitment to innovation in the classroom and students reap the benefits.
Our management professors have received numerous teaching awards including the Marvin Ashton Excellence in Teaching Award, the Brady Superior Teaching Award, the Doctoral Faculty Teaching Excellence Award and the University of Utah Distinguished Teaching Award.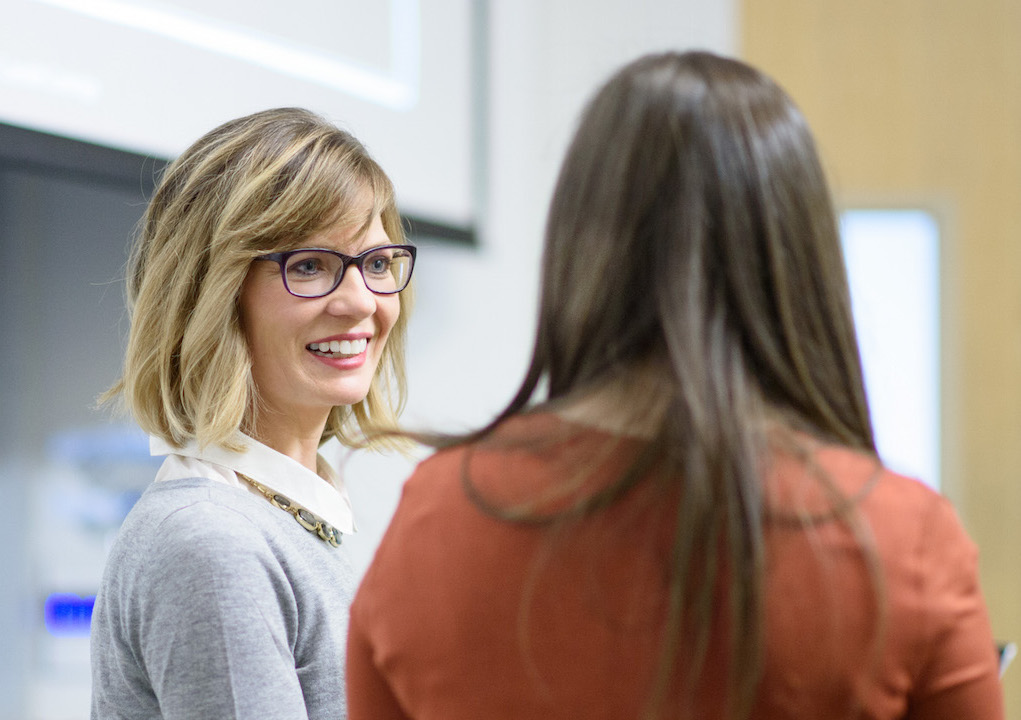 Beyond the Classroom
Opportunities for management students beyond the classroom.
Daniels Fund Ethics Initiative Rising Star Internship
Do you realize the value in gaining experience relevant to your major and long-term career plans?
Are you looking for an extraordinary educational experience as you explore a specific management topic from real-world examples at the workplace in your final paper?
Did you know you can receive three (3) credit hours for an internship in Management that will count as one of your three management electives?
Each semester, a few lucky students will be accepted for this unique opportunity on the basis of their previous academic record at the University of Utah, successful completion of MGMT 3680, as well as the strength of the learning expected in the newly acquired internship or recent promotion in a current position.