Global Value-Based Healthcare
Value-Based Healthcare is a holistic approach to measuring value in healthcare. The full healthcare system journey of a patient or population is taken into account as outcomes are tracked across the continuum of care. Learn more through our regular webinar series, and join us in May 2021 for our symposium.


Join us for a quick lunch break every month to learn more about the world of Value-Based Healthcare and its growing impacts on the world of healthcare. You will hear from experts in Utah and across the country as they share their insights and knowledge about the field and how it is shaping the future of healthcare.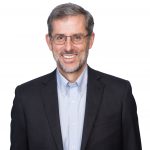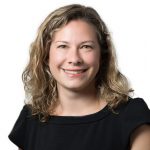 Speakers: Sara Singleton, Leavitt Partners Principal based in D.C.; Vince Ventimiglia,
President of Leavitt Partners Collaborative Advocates
"Analyzing the Impact of the U.S. Elections on Healthcare"
Thursday, Nov. 12, 2020 | Noon MT
Take a quick break to hear from Sara Singleton and Vince Ventimiglia as they take 20 minutes to discuss what implications for healthcare the election results have in this free webinar.
Past Sessions
2021 Global Value-Based Healthcare Virtual Symposium
The David Eccles School of Business, University of Utah and Green Templeton College, University of Oxford are excited to host the first annual Global Value-Based Healthcare Symposium in Salt Lake City. Join healthcare decision-makers from around the world for the virtual 2021 Global Value-Based Healthcare Symposium and receive action-based takeaways for implementing value-based care in your organization.
May 12-13, 2021
Assess. Collaborate. Transform. Take value-based care from conception to execution.
Assess company data and understand the best path for transforming your organization.
Collaborate with other companies and determine how your organization can work with payers, providers, and other community members while assessing your data needs for collaboration.
Transform your organization and learn how to build a value-based healthcare system at a local, state, and national level.

Agenda
The Symposium agenda is now live. Click below to learn more about the experts you will learn from.

Registration
Registration for the 2021 Symposium is now closed.