The Eccles School offers coursework in many formats, from day-time to night-time and weekend classes. We currently offer MBA Online and MSIS Online degrees, as well as online Executive Education classes where students complete the entire curriculum in an online, interactive format.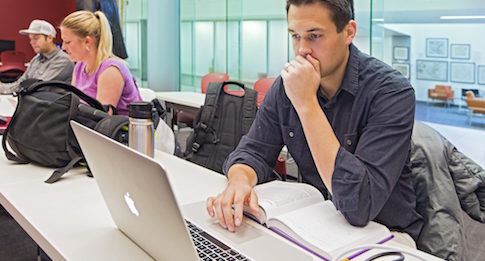 MSIS Online
The Eccles School Master of Science in Information Systems (MSIS) Online program offers business education with a practical slant, delivered in an interactive, highly accessible online format. Industry-driven coursework and opportunities for hands-on experience prepare our graduates for leadership positions in one of the fastest-growing job sectors in the world. In fact, the U.S. Bureau of Labor Statistics forecasts a 15 percent growth for employment in the IS/IT industry from 2014 to 2024.
MBA Online
What can you expect from the David Eccles School of Business MBA Online program? Cutting-edge business knowledge, taught by some of the nation's most highly regarded business and academic leaders. Check out the program ranked No. 9 in the world, and see how the MBA Online program is an investment that pays dividends in personal and professional growth.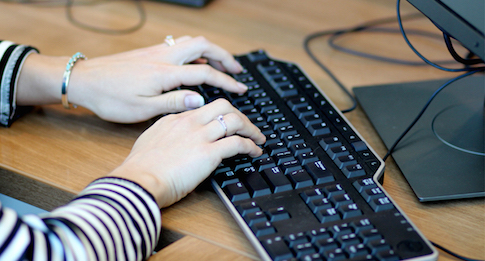 Executive Education Online
Executive Education online programs provide world-class training and certifications in lean operations, finance, marketing, strategy and more from top Eccles School faculty. Learn at any time from anywhere and take your career and company to the next level.
Welcome to Online Learning
Are you taking an online course this semester? Check out the helpful resources below for information on getting starting and succeeding in online learning in the David Eccles School of Business.