Editor's Note: The David Eccles School of Business is celebrating Women's History Month by sharing the successes of women leaders who have made big impacts in the business world.
Ursula M. Burns served as CEO and Chairman of the document management and services company Xerox from 2009-2017. At the time she became CEO, the company was struggling due to declining revenue. Looking to transform Xerox, she shifted the company's overall focus from products to services, acquiring an IT services company. Burns was the first African American to serve as the CEO of a Fortune 500 company.
Burns was raised the middle child of a single mother in a low-income housing project on the Lower East Side of Manhattan. In 1980, she graduated from New York University with a bachelor's degree in Mechanical Engineering. After graduation, Burns began working toward her master's degree in the same subject at Columbia. At Columbia, she started as a summer intern at Xerox through the company's graduate engineering program for minorities, which paid for the bulk of her educational costs.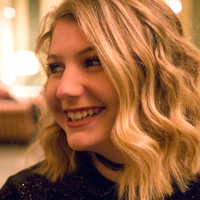 Anna Terry is a Marketing and Information Systems student at the David Eccles School of Business. She currently serves as an intern for the Marketing + Communications team.