Although classes may have gone online, there are many resources available to students, both on-campus and virtually throughout the online extension period (Nov. 26 – Dec. 12) and Winter Break (Dec. 13 – Jan. 15)!
If you find yourself on campus during these breaks, there still are several resources available to you! Here's what open:
On-Campus Resources
Online extension period (Nov. 26-Dec. 12) with modified hours
Winter Break (Dec. 13-Jan. 15)
Check out each building's links to see further details on hours and closure dates (typically Christmas and New Year's).
Virtual Resources
If you're not physically on campus, there are still several resources for you to utilize. Resource centers such as the LGBT Resource Center, Women's Resource Center, and Counseling Center all already have been operating virtually due to the pandemic, so, fortunately, any student can connect with them at any time, no matter their physical location! For Eccles students, you still will be able to meet with your Career Coach and Academic Advisor with questions about your upcoming semester. And check out our Student Support page for additional resource links.
No matter where you are during your holiday break, the University of Utah, and Eccles School are still here for you. Make sure to stay safe, physically distant, and #MaskUp, so our Spring Semester can begin smoothly and safely!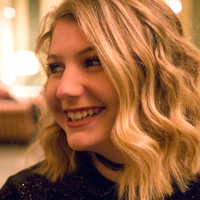 Anna Terry is a Marketing and Information Systems student at the David Eccles School of Business. She currently serves as an intern for the Marketing + Communications team.