For our second stop, we arrived in Oregon. We were met with sunny skies and warm weather; a welcome change from the Pacific Northwest's usual rainy, overcast days. After a quick stop for lunch in Pendleton, we made our way north, making a pit stop at Multnomah Falls to stretch our legs and enjoy the lush greenery of the area.
The following morning we got going early, meeting with Daniel Lyman and Ben Bradley, owners of Get Space and alumni of both the Master of Real Estate Development and Master of Architecture programs. Lyman and Bradly met during their time at the U, with Bradley bringing a background in site selection and financing, and Lyman in permitting and architecture. An off-hand idea led to the creation of an innovative GIS tool that identified potential opportunities with self-storage facilities. Using this tool, the duo identified Portland as a prime area for them, and, after seeking out some investment partners, they created Get Space and have grown their business into more than a dozen self-storage facilities throughout the Portland metro and other regions.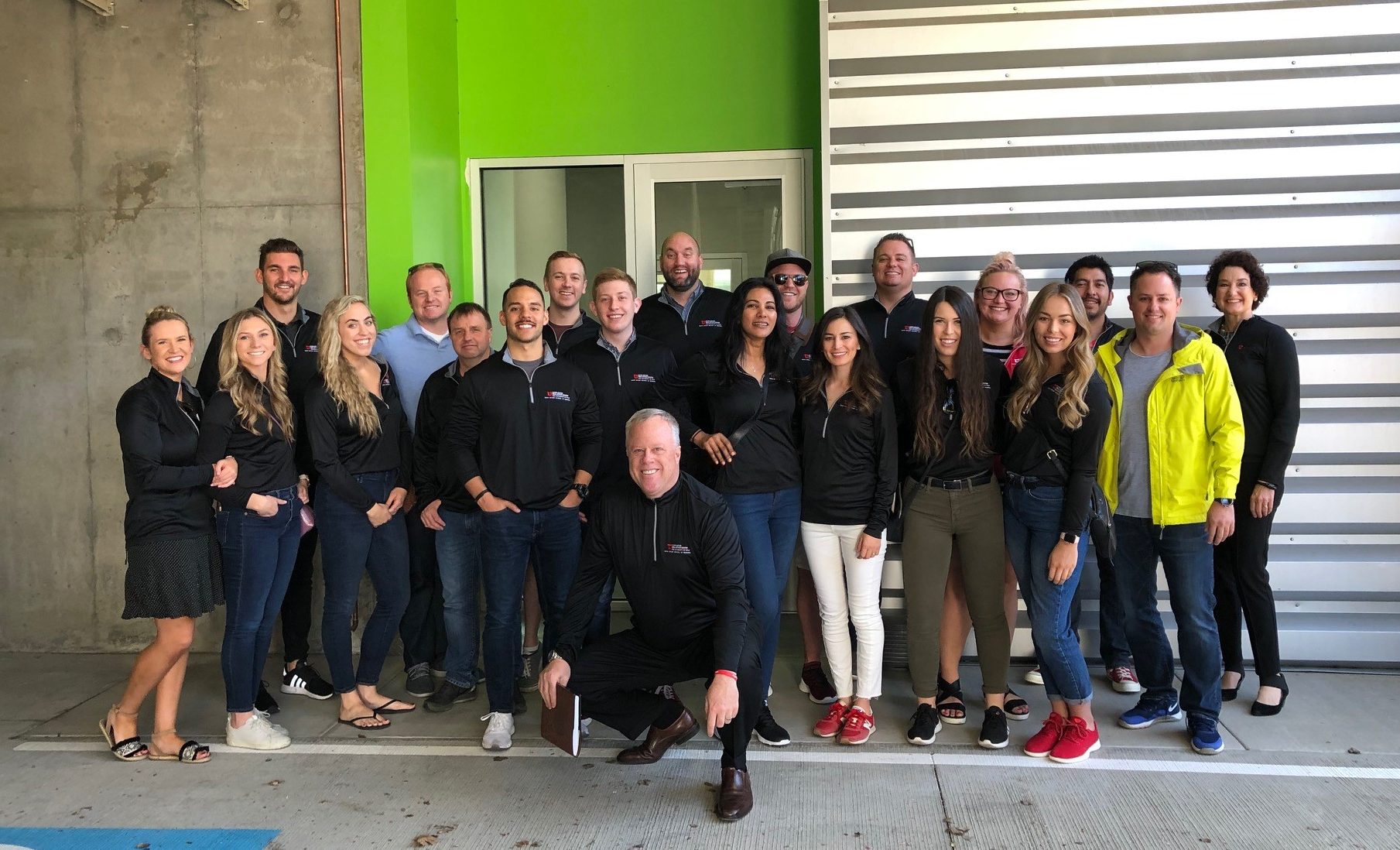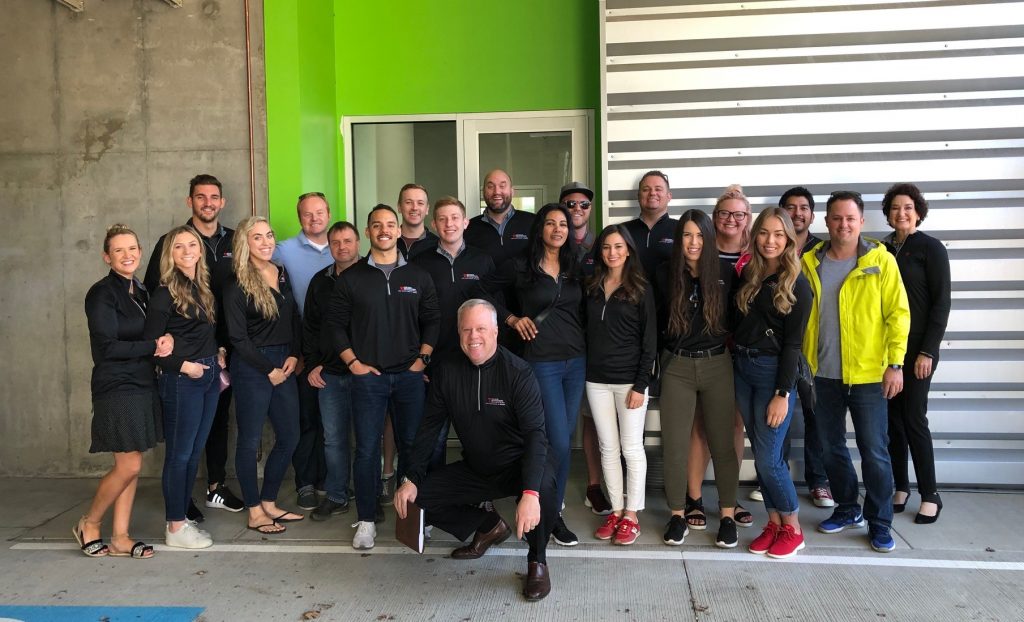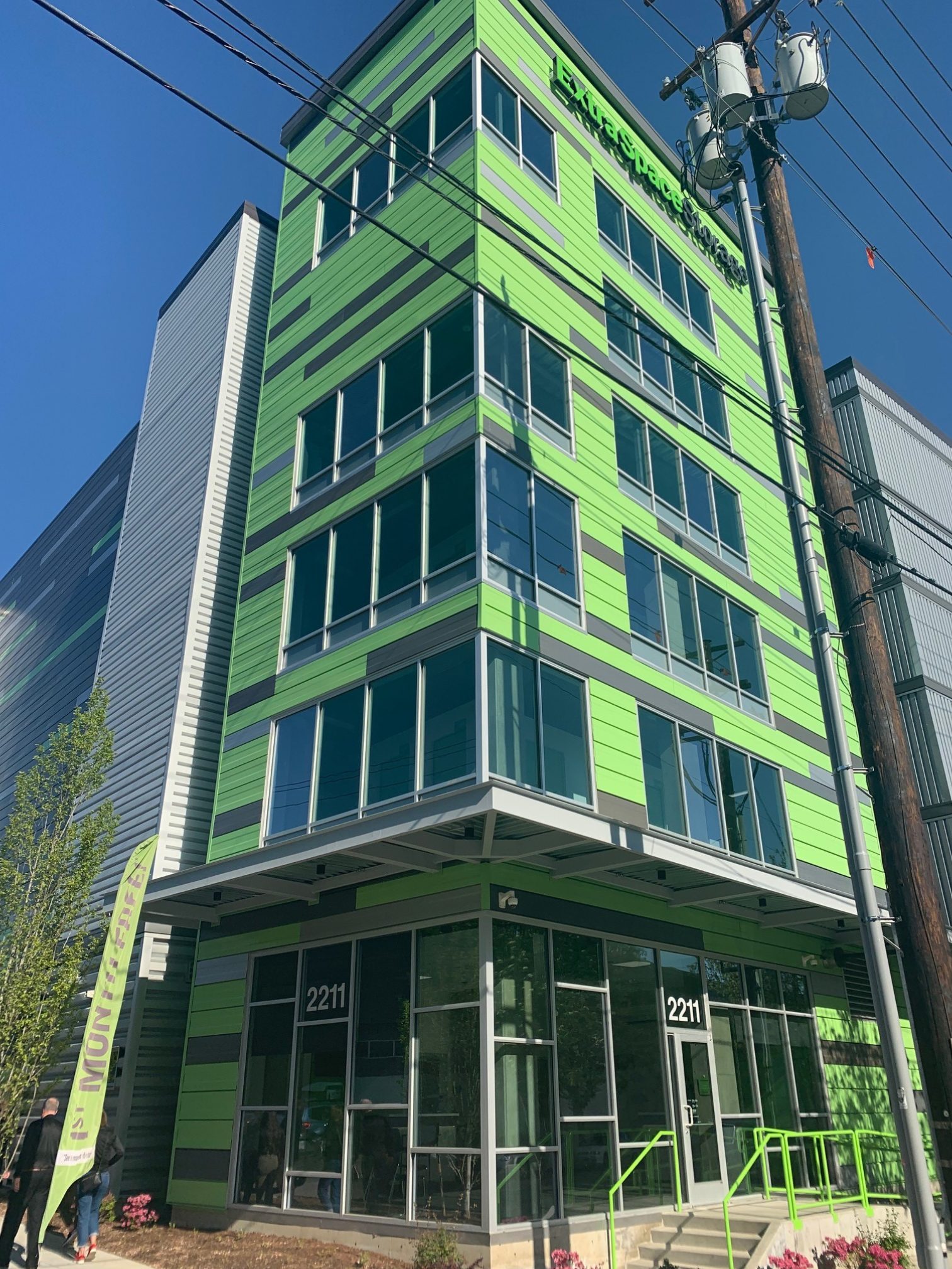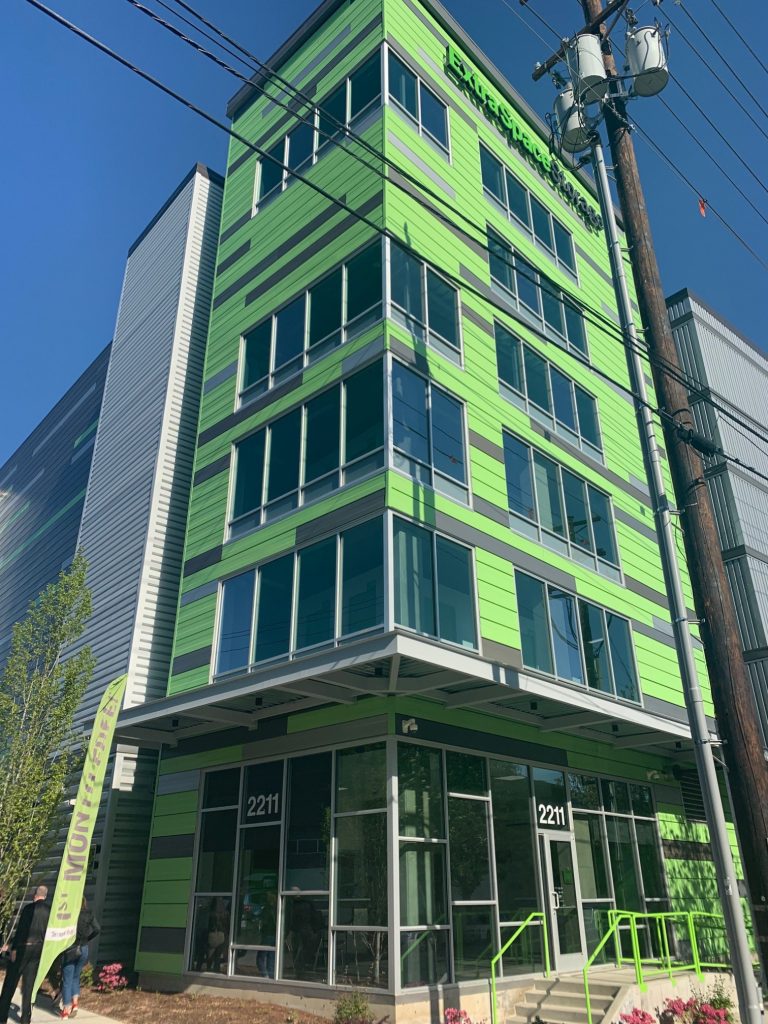 Bradley and Lyman have identified that their strengths lie in development, not operations, and so they have wisely decided that outsourcing the management of their facilities is the best use of their time and resources. With Extra Space Storage as their primary operator, they identify, develop, and complete their projects, hand off the management duties, and move onto their next opportunity. This model has enabled them to grow very quickly in just five short years, and they have reached a point in their careers where they're able to move out of Portland and back to their hometown in Utah. Because their business has expanded beyond Portland, they are allowed the flexibility of working from anywhere.
While their current arrangement seems ideal, and their investment system seems simple, they didn't land where they are without countless hours of hard work and a continued eye on innovation to help identify opportunities. Their partnership is a testament to the strong network that the Eccles School provides, and their experience at school together helped them determine that a successful partnership was possible. Many of their investment partners are a part of the Ivory-Boyer Real Estate Center network, as well, and we were all very impressed with their tenacity in leveraging these relationships into mutually beneficial business arrangements.
After a lunch at Portland City Grill, we met with Dweller CEO Patrick Quinton for an insightful look at his unique business model. Quinton started Dweller after a career at the Portland Development Commission (the real estate and economic agency for Portland), where he realized the immense housing availability and affordability crisis. Though Portland is one of few cities that has allowed accessory dwelling units (ADUs) for decades, he noticed the lack of homeowners taking advantage of this additional housing and income opportunity on their property. His experience helped him identify the key pain points that have led to homeowners to avoid building ADUs, including affordability/financing and city approvals/permitting.
Dweller provides the solution to these pain points, offering a one-stop shop for a homeowner to add a rental property to their home site. Their construction is modular and prefabricated, allowing for significant cost savings from traditional on-site construction. While this reduces the amount of customization, the fact that the unit is a rental lessens the need for custom features. The cost of one of their units also includes all the required permitting, allowing the homeowner to avoid the challenge navigating the city approval process.
The most innovative part of their business model, however, is their approach to financing. Though they allow residents to purchase the units outright (currently for $130,000), a majority of their clients take advantage of their unique financing structure. Dweller will front the cost of the ADU and ground lease the yard area from the homeowner. Then, the "mortgage payment" comes from the rental income that Dweller takes from the ADU. The homeowner shares in a portion of the rental income as well, offering an immediate passive income opportunity for the homeowner without any upfront cost. The unit is paid off over a number of years in a straight-line fashion, and the homeowner has the right at any time to buy out the ground lease and maintain full ownership of the ADU and any residual rents.
Dweller's innovation in the ADU space has led the way for rental income to be a real possibility for homeowners everywhere and is a welcome solution to help offset the housing crisis that most metros are experiencing.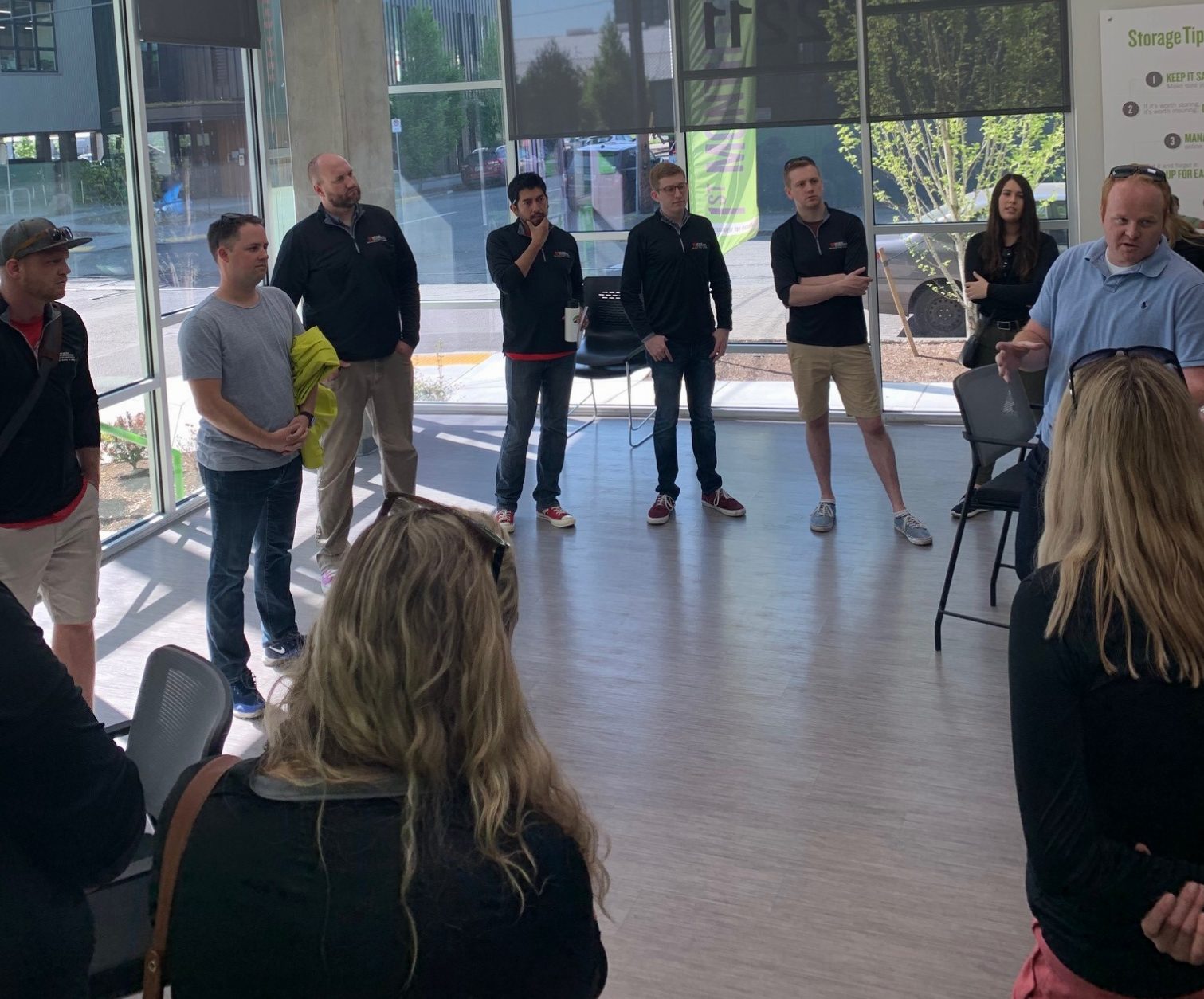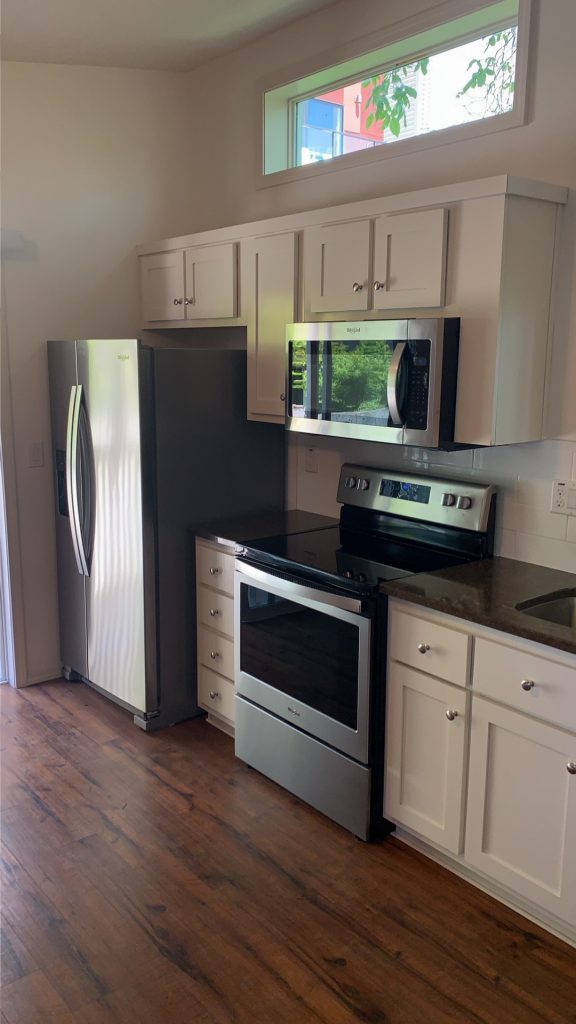 We left Portland (after an obligatory "Keep Portland Weird" photo) and headed down the coast for a visit to Ashland, a quaint town most known for the Oregon Shakespeare Festival. We enjoyed a fantastic group dinner at Lark, and we're now on embarking on the third leg of our trip: San Francisco.
Molly Jones
Molly Jones is a realtor, design nut, and kickball enthusiast. She graduated with her Master of Real Estate Development from the Eccles School in May 2019.