Powder hounds! Do you ever wonder how the ski industry persuades consumers like you to choose their products and shred their slopes? Answers abound in the newest episode of the Hey U podcast, where Dan Pizza, Director of Marketing and Creative at DPS Skis, and Tess Hobbs, Director of Marketing at Snowbird, sit down with Eccles School students Whitney Hessler, Christian Carabajal, and Alec Weltz to share their innovative marketing strategies and examine how branding can shift the conversation to lived experiences over acquiring things.
Hobbs says a key strategy, especially in the ski industry, is to know what you're good at, what you're not good at, and to be willing to walk away from what you don't want to own. Before she and her team realized this, Snowbird was fixated on trying to be everything for every potential customer. In 2017, they shifted focus to where they excel, resulting in their "One-Star Campaign." Ads highlighted one-star negative reviews – "too advanced," "too steep," "only for experts" – overlaying beautiful shots of slopes featuring whirling vistas and passionate plankers. The award-winning campaign transformed criticisms into a showcase for the unique qualities of the resort.
Marketing as a whole continues to evolve until commercials have become forms of valued content that go beyond displaying the product, so you feel like you aren't watching an ad at all. One "DPS Cinematic" video features a skier in a spacesuit stuck in the desert, highlighting the breathtaking talent of the skier amid incredible mountain peaks. Pizza says their videos fulfill every skier's dream of getting together with friends and making ski films, becoming more than just an ad for DPS Skis. For those who live and breathe the fast-paced sport, the videos range from fun to fantasy.
This type of outside-the-box advertising might be a challenge to create, but both Hobbs and Pizza explain how effortless marketing becomes when your location is superb. Another one of DPS's films, "Stone's Throw," presents the simplicity of hitting the slopes in the morning and skateboarding in the city in the afternoon. Likewise, Snowbird trumpets their world-famous powder while emphasizing how accessible it is, a quick commute from the SLC airport.
Not only has marketing been changing, so have consumers' desires, as experiences have become more important to some than tangible items. Both Hobbs and Pizza capitalize on this shift in their branding efforts. Pizza says that the DPS brand is just as significant as the skis and that purchasers direct close attention to the details of product sourcing and on the ethics of the people involved.
Do you have an interest in marketing for incredible companies like DPS Skis and Snowbird? Check out internship and job opportunities on DPS Skis' LinkedIn and Handshake, as well as Snowbird's LinkedIn and Handshake.
Listen to the full episode at Eccles.link/HeyU or on your favorite podcast platform.
Your premier Eccles Experience. Business Career Services (BCS) offers comprehensive career coaching and resources to students at the David Eccles School of Business. Paired with a dedicated corporate outreach team, BCS also allows students to gain real-world experience through job and internship opportunities with top employers. For more information, visit Eccles.link/BCS.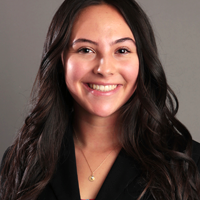 Athena Brown is a sophomore at the David Eccles School of Business currently majoring in Business Administration and is also a member of the Honors College. She is a Business Career Services Ambassador serving on the Marketing and Design team.