Editor's Note: The David Eccles School of Business is celebrating Black History Month by sharing the successes of Black business leaders who have made big impacts in the business world.
Monique Idlett-Mosley is a powerhouse within the entertainment industry. She served as the CEO of Mosley Brands and Mosley Music Group for more than 14 years, working with several iconic artists throughout her time with the company, including Timbaland, One Republic, Nelly Furtado, and Chris Cornell. Before her work at Mosley, she directed and developed sales, marketing, and PR strategies for several personal clients, including household names like Kanye West, Verizon, and Home Depot. Idlett-Mosley also served as a National Trustee for the Boys and Girls Club, on the Board of Directors for the Miami Bridge, and on the board for the Ryan Cameron Foundation.
Currently, she serves as the CEO of Reign Ventures, an early-stage investment fund that focuses on building extraordinary companies with women and minorities leading them. Committed to building a portfolio with at least 50% female or minority founders, they have invested in companies such as Bespoke Post, with CEO Rishi Prabhu Appy Couple, which is run by Sharmeen Mitha-Sehgal.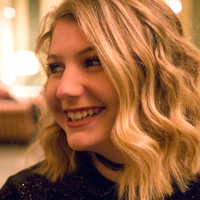 Anna Terry is a Marketing and Information Systems student at the David Eccles School of Business. She currently serves as an intern for the Marketing + Communications team.