Editor's Note: Eccles Ambassador Jeffrey Letsinger traveled to Peru with his fellow students over Fall Break. Here, he details what he learned during his travels and how it changed his perspective on the world.
Fall Break was an unforgettable experience filled with international travel for a group of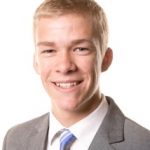 young professionals at the David Eccles School of Business. The Eccles Ambassadors journeyed to Peru in collaboration with Walmart to get a better understanding of the international produce-sourcing process.
Along the way, they were able to take a hike around Machu Picchu and tour the crowded streets of Lima and Cusco. It was, at times, a bit of a struggle as about half of the group caught an illness at some point or another. Nonetheless, the expedition was quite incredible and the country of Peru offered some amazing contrasts between U.S. life and that of South America.
Many of the students on the trip, including myself, had never ventured south of the equator