When Shane Schut began the Professional MBA (PMBA) program at the David Eccles School of Business at the University of Utah in 2015, he never imagined he would graduate partnering with an MBA professor to start a new, thriving business.
Some of his initial influence to pursue the PMBA program came from his wife, Kristen, who also completed the PMBA program at the Eccles School without any business experience prior to enrolling.
"I wanted to get my MBA at some point, but life and business had gotten in the way," Schut said. "So, when I saw her earn her Professional MBA, it kind of rekindled the thought that it was doable."
Schut wanted to move away from his career in finance and found inspiration to pursue a more creative path from taking Eccles School Assistant Professor (Lecturer) Tony Passey's Digital Marketing and Analytics course.
"I didn't want to stay in finance," Schut said. "It was too stuffy and boring. I wanted an opportunity to create. I was picking [Passey's] brain a little bit because he was a fascinating professor. Plus, he's running a successful small business here in Utah."
Conversations with Passey outside of class allowed Schut to cultivate a relationship that soon led to a business partnership.
"We were chatting, and I had mentioned that I was exiting a business and looking for something, not knowing anything would happen," Schut said. "After the last day of the semester, he invited me to come to his office and said, 'I have this business idea. It needs someone to run it and manage it. I can't do all those things, but I want to run it by you.'"
This business plan was a form of printing brokerage, connecting those that need printing with actual print services. Their company, Prints of Love, is a custom invitation printing company that specializes in fast-turnaround printing. The Prints of Love website allows users to upload and print their own designs.
"Etsy does a good job of surveying their store owners," said Schut. "These are independent business owners, and they found that a large percentage of them wanted to generate more revenue. We'd approach them via email and just say, 'This is who we are, this is what we do, we'd love to work with you.'"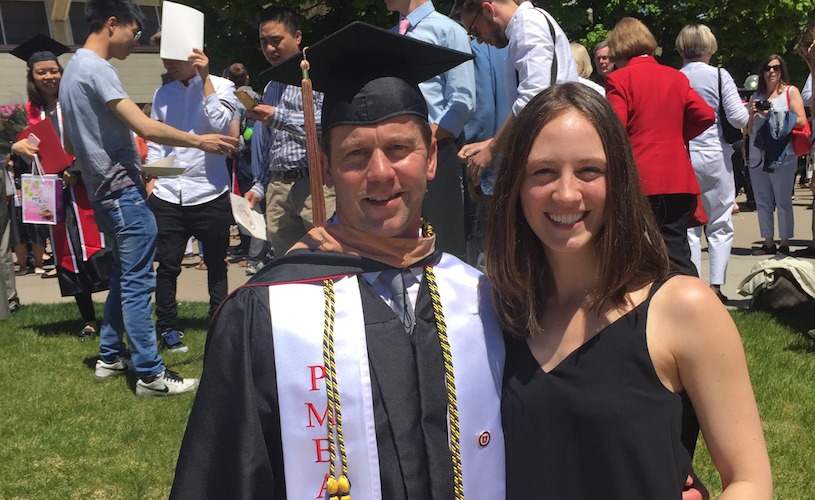 There were concerns that Schut had at the beginning, including finding a way to differentiate his company from others. In order to find an appropriate audience for their business plan, Schut collaborated with designers from Etsy.
"There are tens of thousands of people that offer designs," Schut said. "It's a massive marketplace. We thought we could get between the designer and the client. We joke with our Etsy designers that you actually sell problems. You're selling a digital design, but it is a hassle to print it somewhere, and you don't sell the printing."
Once Schut chose Etsy as his main platform for working with designers, he started collaborating with designers and offering them incentives.
"We give the designer a portion of the revenue we receive from their clients," Schut said. "If someone orders their five-by-seven wedding invitation, they probably paid 15 or 20 bucks for the design. Then they come to us and order a couple hundred dollars' worth of printing. We give the designer 10 percent of the sales price."
This Shared Love Referral Partner Program allowed Schut to build sustained relationships with designers on Etsy by offering more revenue, something designers were looking for.
It took many months for Schut to build and cultivate these relationships before he saw significant growth, especially taking into account the time it took for companies to start referring clients. His client group has continued to grow and now has more than 400 partners. Schut is also looking to expand the types of print projects they work with, including printing poster-sized projects.
"It's just listening, really listening, and being able to react to it," Schut said. "We can't offer every size in the world, but being willing to listen to your partners is a big thing."
Schut is using his platform to focus on environmental issues, a cause that is important to him especially in the printing business, but also inspired by the dedication of Etsy store owners to the environment. Schut partnered with an organization, One Tree Planted, that works with local groups around the world to plant a tree for every dollar donated.
"We decided that we're going to plant a tree for every order that gets placed," Schut said. "Now we plant hundreds and hundreds of trees, and that's what we tell our partners about. Each person that orders from us, they get an email from One Tree Planted thanking them for their order with a certificate for a tree planted in their name."
Prints of Love has also innovated their business model by expanding their operations and gaining more control over their production and design.
"We've transitioned to using one printer," Schut said. "We control the look and feel of everything. We're able to do more bounce-back coupons and do a much better marketing job with our own brand."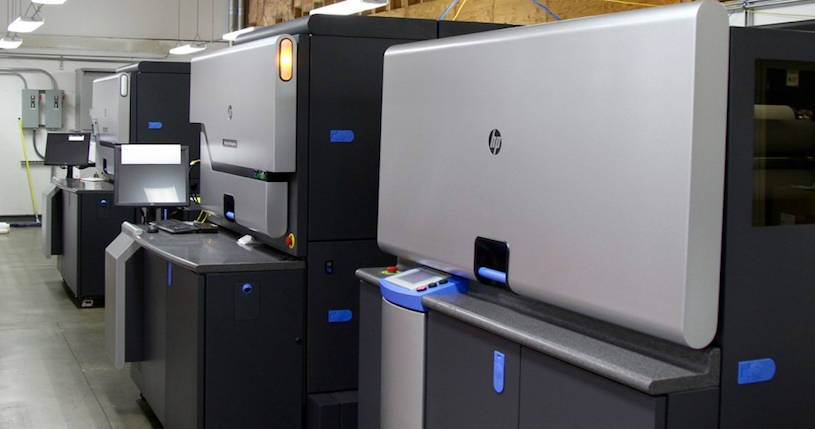 Going forward, Schut is looking to scale his business. In addition to increasing partnerships and conversion rates, and adapting through their successes and failures, Schut also wants to host designs on his site, a large web development project.
"We now have 400 designers that we can go to and say, 'What if you put your designs on Prints of Love directly?'" Schut said. "'What if we gave you every penny from that digital design as long as printing goes though Prints of Love, plus you're still going to get your 10 percent give-back on printing?' Now we've created a seamless experience for the client."
Many of the skills Schut used to build his business model came directly from his experience in the Professional MBA program and his courses with Passey.
"There's not a class that I took that I'm not using now," Schut said. "I think part of the appeal of the PMBA is that so many businesses are formed out of relationships and connections made in the program. It's a world-class MBA, so, the partnerships didn't surprise me. I mean, it's fun that for me, it happened to be with a professor."