With the world moving so rapidly toward technology and merging it within the business world, there is going to be an increase in jobs within the IS and IT field. As a business student who is pursuing a Marketing degree, we are required to take an Information Systems course as a part of our undergrad. I am currently taking IS 4410 during Summer Semester, and I didn't realize IS and IT are integrated within the fields of marketing I am interested in such as Digital Marketing, Marketing Analytics and MIS.
IS 4410 has been one of the most informational classes I have taken so far during my undergraduate career, along with Business Law. It is such a relevant course to take since many of us use technology of some sort in our daily lives, especially if you are a business student. I've learned so much more beyond computer basics, but how technology and business work together to create better strategic business objectives. My favorite lesson so far that I can take and use in the field of marketing is IT strategy.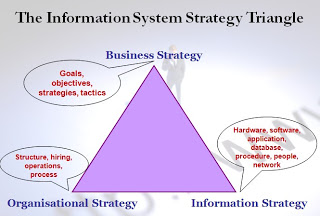 One of our lessons talked about the 5 Steps to Better IT Strategy:
Create IT/IS mission
Work with a business on their plans
Develop IT's own strategy
Employ business architecture
Improve ability to communicate plans
Many of the steps can be tweaked and applied to marketing, as well as any other aspect of a business. After just a month of class, I am thinking about taking another Information Systems class to expand my skill set and improve my marketing skills.