Day two of the 2018 Winter Innovation Summit was another inspirational day with a little bit for everyone — government leaders, academics, think tanks, impact investors, health professionals and thought-provoking films and panels all shared the stage.
Below are some end-of-day highlights from our second (and final) day:
Utah Gov. Gary Herbert: "I'm a big believer in collaboration and cooperation, and I think we get more things done together than we can working alone."
Connecticut Gov. Dan Malloy: "I think the days of government being fat, dumb and happy and getting re-elected are over." The future looks LEAN.
The Future of Work: Data proves that both companies and communities can benefit from apprenticeship and technical training programs. Now the challenge is to scale these programs out so more companies and individuals can take advantage.
The Role of Universities in Social Impact: Higher education can fashion future leaders who help create a more just, humane and sustainable world — but they are going to be learning to do so outside the classroom. Educators need to prepare students for real-world learning experiences.
Opportunity Zones: The new tax plan is creating a once-in-a-generation opportunity to use capital gains to fund opportunity zones around the country. Investors need to start asking the questions and creating the products to make the program successful.
Congressman John Delaney: Government has an innovation problem, and it isn't good at measuring outcomes. Governments need to partner with nonprofits, philanthropy and private capital to come up with an innovative plan to "change the directory of humankind for the positive."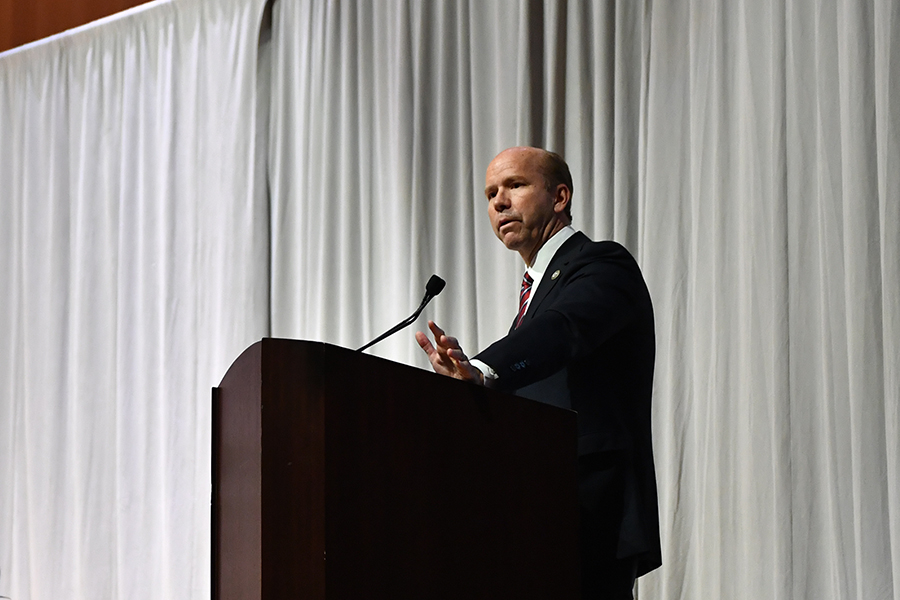 Bridging Academic Scholarship to the Social Impact Space: Business students are terrible at building wells in third-world countries — but they can bring valuable skills to help budding entrepreneurs make business decisions. We can make an impact by helping them find business solutions to their problems.
Partnering for Health Outcomes: "You need the facts, and the facts include the dollars, but you need the story, too. And that story includes people." — Josette Dorius, University of Utah Health Plans
SF Federal Reserve: A Deep Dive: Success for justice-involved youth looks beyond a low rate of recidivism. Success looks like community growth, like education and like families.