The University of Utah is surrounded by a plethora of fitness opportunities, breathtaking visuals, and new experiences. Taking a break to explore will allow you to reward yourself after a day's worth of great work!
1) Utah Museum of Fine Arts
Are you interested in visual art? The Utah Museum of Fine Arts offers a perfect opportunity to view a wide variety of regional artwork and is located right next to the Eccles School on campus. Students get in for free with their UCard!
2) Red Butte Garden
Red Butte Garden is a botanical garden open to the public year-round. You will find over 100 acres of beautiful botanical gardens and hiking trails to fuel your need for an outdoor escape! Students get in for free with their UCard!
3) Living Room Lookout Trail
Located just above campus, the Living Room Lookout Trail is the perfect hike for an excellent view of the Salt Lake Valley or to watch the beautiful sunset. It is a 2.3 mile round trip adventure so make sure to bring snacks and water!
4) Student Life Center
The Student Life Center is the perfect place for you to unwind from a day of hard work and indulge in a variety of activities. From the 50-meter lap pool to the climbing wall, you will find just about anything to satisfy your needs for physical activity! Student Semester memberships are free.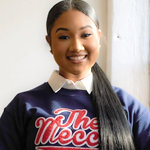 Kamryn Monroe is a Marketing + Communications intern for the David Eccles School of Business. She is a sophomore and marketing major attending Howard University from Windsor, Connecticut. After college, she hopes to work in an innovative, diverse space where strategy and creativity collide.