With 51 current students and 14 alumni, the First Ascent Scholars Program has created a supportive, safe environment for 65 students at the David Eccles School of Business. Currently entering its sixth year, the program always has emphasized the important role that familial and community support plays in each student's academic journey.
"The journey is not always easy," said Victoria Cabal, director of First Ascent Scholars. "Family and friends are critical to our scholars' success. Our community and our network are strong. It is these relationships that help guide us through difficult times, and our First Ascent relationships are what make our program distinct."
An annual tradition, the First Ascent Family BBQ, highlights this connection and brings scholars, their families, and other community together to celebrate. Despite COVID-19 restrictions in place this year, the tradition lives on, just in a new way. First Ascent staff and faculty sent each family a picnic blanket and GrubHub gift card, asking them to enjoy a meal together and take a photo that will be shared in a slideshow near the end of the semester.
The First Ascent Scholars Program cultivates, encourages, and enables academically focused students with significant financial need to attend the Eccles School and connect with the University of Utah, local, and global community while reaching their full academic potential. For more information, visit Eccles.Link/first-ascent.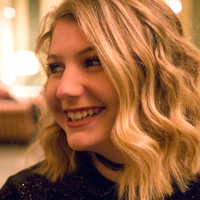 About the Author
Anna Terry is a Marketing and Information Systems student at the David Eccles School of Business. She currently serves as an intern for the Marketing + Communications team.