Recently, our First Ascent Sophomore Scholars held their annual Fall Retreat on campus.

While this year's socially distanced event may have looked a little different compared to the cozy cabin retreat in years past, students still were able to reconnect in person, learn more about each other, and expand their leadership development skills through the Social Change Model introduced to them Freshman year. 
The Social Change Model strives to approach leadership as collaborative and purposeful, with a values-based process that ultimately will result in a positive social change. 
This model is reinforced through leadership and communication exercises and open and honest discussions about what makes a true leader. Students analyzed how leadership and identity intersect and identified key values that make an important driver of a leader. 
The First Ascent Scholars Program cultivates, encourages, and enables academically focused students with significant financial need to attend the Eccles School and connect with the University of Utah, local, and global community while reaching their full academic potential. The Scholars are expected to give back to their community through volunteer work, engagement in First Ascent sponsored activities, and in their academic commitment at the Eccles School. For more information on the First Ascent Program, click here.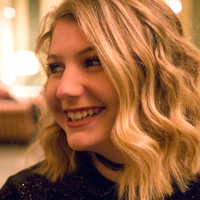 About the Author
Anna Terry is a Marketing and Information Systems student at the David Eccles School of Business. She currently serves as an intern for the Marketing + Communications team.