As students return to classes, we want to remind you of the grading policies within the David Eccles School of Business. As of this 2020 Fall Semester, the grading policy has returned to its original guidelines: all students must receive a C- or higher in business courses. CR/NC will not be accepted.
We would like to remind students that Spring and Summer 2020 were very unique semesters. The CR/NC option was implemented at the university level for all students during these two semesters. If CR/NC was received during the Spring or Summer 2020 semesters, this will be honored and more information can be found at Eccles.link/CRNC. CR/NC will not be accepted for business courses taken in the Fall 2020 semester.
If you have elected the CR/NC option for a business course in the 2020 Fall Semester and would like to reverse this decision, you have until Friday, Nov. 27, 2020, per the University of Utah Academic Calendar.
Remember to check in with your professors and TAs for support in your classes and utilize tutoring resources for support in your classes. Success is possible with a plan and we are here to help!
Your premier Eccles Experience. Eccles students have a dedicated Academic Advisor to assist and guide them through every step of their educational journey. For more information, visit Eccles.link/advising. Peer Advisors are also available for drop-in Zoom appointments. Check out the schedule at Eccles.link/peer-advising.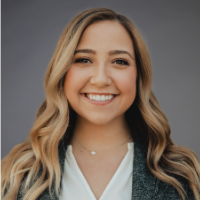 About the Author
Emily Black is a Finance major at the David Eccles School of Business. She currently serves as a Peer Advisor with Undergraduate Advising Services (UAS).