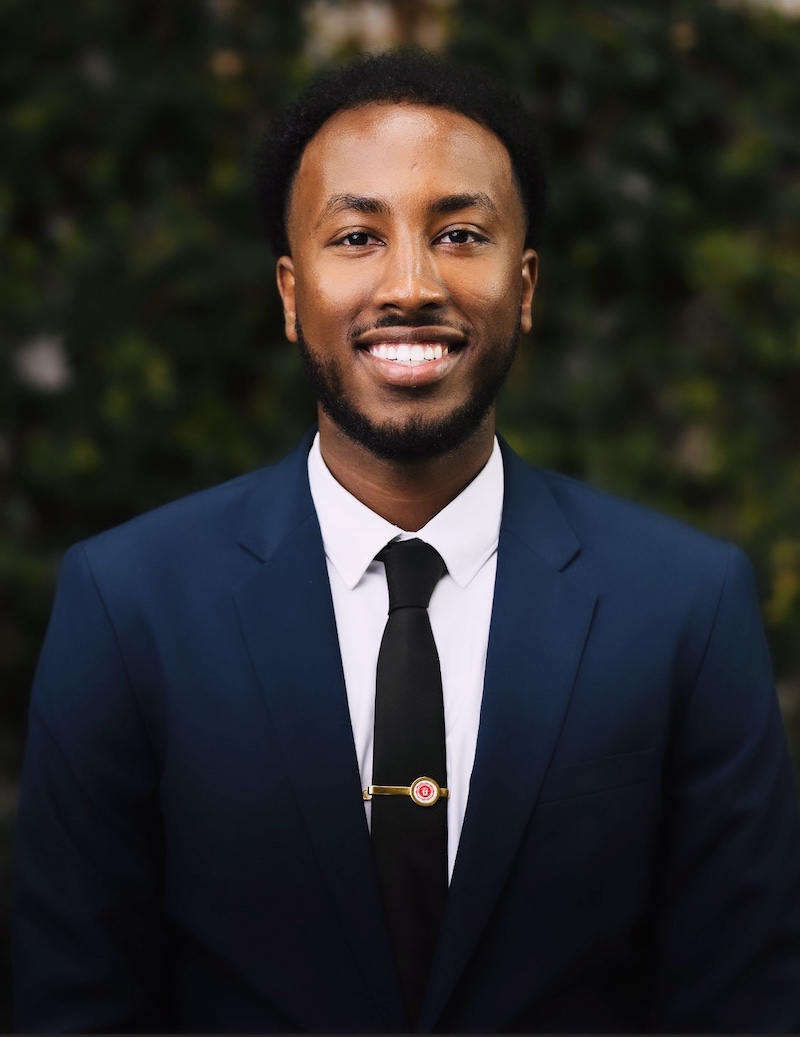 Abukar Hassan, a double major in entrepreneurship and finance and a First Ascent Scholar, has been named one of only 100 students to earn the inaugural Obama-Chesky Scholarship for Public Service — also known as the Voyager Scholarship — funded by the Obama Foundation and Brian Chesky, Airbnb co-founder and CEO. He is the only student in Utah to earn this scholarship.
Barack and Michelle Obama and Chesky announced the winners of the scholarship on Wednesday, Sept. 13. As part of the two-year scholarship program, each recipient will receive up to $50,000 in financial aid for school, a $10,000 stipend to pursue a summer work-travel experience, the opportunity to attend an in-person convening with Obama and Chesky, and a 10-year travel stipend with $2,000 every year for 10 years to facilitate ongoing travel after graduation.
"As a First Ascent Scholar, Abukar has demonstrated an amazing ability to identify needs in the community, gather resources and take action. This award will provide him with the opportunity to network with other service-oriented students, expand his knowledge, and further develop skills needed to achieve his goal of establishing a non-profit organization addressing income inequities in historically marginalized communities," said Luis Lopez, associate director of First Ascent Scholars at the Eccles School. "As the only University of Utah student selected in this inaugural cohort, I have zero doubt that Abukar will represent our university and community to the fullest. We are extremely proud of Abukar and are excited for his very bright future!"
Read more about Hassan and his prestigious award in @theU.