Last week marked the official kickoff for the Full-Time MBA class of 2020 at the David Eccles School of Business as students arrived on campus for career boot camp. This two-day event, comprised of a series of seminars, networking events and team breakouts is designed to ensure incoming MBA students are ready to take advantage of all the opportunities available to them, some of which begin as early as their first full month in the program.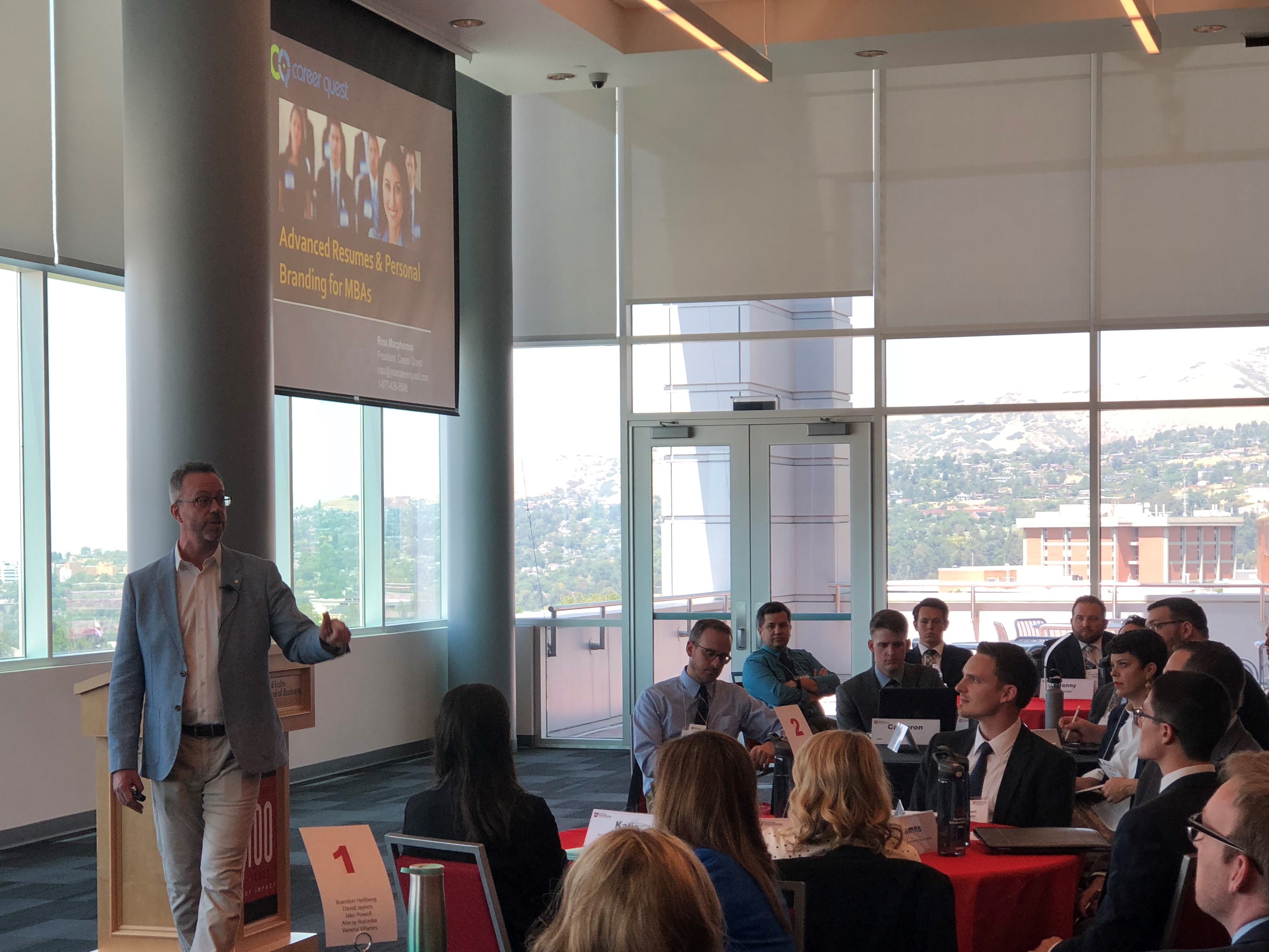 The highlight of the two-day event was a workshop focusing on real-time resume and LinkedIn profile improvements with Ross Macpherson. Macpherson, president of Career Quest and a well-known expert in advanced career strategies, was able to directly answer student questions as they updated their materials to meet each student's unique needs for their career search.
Students also participated in a speed networking event with alumni from numerous prominent firms, such as eBay, Zagg, Pluralsight and BioFire Diagnostics.
"We are extremely proud the Eccles School Full-Time MBA class of 2020 is the most academically qualified class we have ever admitted to the program," said Stephanie Geisler, director of the Full-Time MBA program. "Being admitted to the program is just the beginning, however. Now the real task begins — students working together with their career coaches and professors to transform themselves and achieve their career goals."