Business Career Services recently hosted the Doers Hired Summer Camp. This event featured both live and recorded career prep sessions containing tools and insights from our career coaches to help students land their dream jobs.
The Adventure Challenge, an interactive session from Career Coaches Melissa Kraft and Suzy Shurtliff featured CliftonStrengths. This online talent assessment tool uncovers themes that explain how you most naturally think, feel, and behave. Each student who participated in this Doers Hired Summer Camp challenge took the CliftonStrengths Finder Assessment and discovered their top five strengths.
To demonstrate the importance and efficiency of building upon one's natural strengths, career coaches had each student complete the following activity. You might find it useful as well.
Pull out a pen and paper, and time yourself to see how long it takes you to write your name three times with your dominant hand.
Repeat on your non-dominant hand.
Did you notice a difference? Of course! This is because you are using your weaker hand, which makes writing less efficient.
The key to success
The greatest key to your success is fully understanding how to apply your talents and strengths in your everyday life. Beyond efficiency, working in an area that complements your "strength zone" will positively impact all aspects of your life. Studies have shown that people who discover and build upon their natural talents are more likely to enjoy and look forward to their job. They have more positive interactions with others and treat their friends, family, and peers better. They achieve more and have more positive, creative, and innovative moments. When individuals use their strengths daily, they are six times as likely to be engaged in their jobs and three times as likely to report having an excellent quality of life.
Leveraging your strengths
Once you have taken the CliftonStrengths Finder Assessment (make an appointment with your Career Coach), ask yourself these questions:
Which theme helps you get out of bed in the morning?
Which theme helps you to stay connected with friends and family?
Which theme do you turn to in moments of crisis?
Which theme is helping you to stay positive?
Which theme is helping you contribute to a team at work or school?
Which theme may be misunderstood by others?
Which theme will help you plan for your future?
For example, if your answer to the first question is "Achiever," it might be because you enjoy accomplishing daily goals you set for yourself. Answers to these questions can be very different because the chances of you and another individual having the same top five strengths in order are one in 33 million. 
This exercise is a great first step to see how you already apply your themes in your daily life. Use it to find other ways to develop these skills further until they are valuable strengths that you can showcase to an employer. Leveraging your unique abilities and showing that you understand how to use them will be a powerful asset to you as you market yourself.
Summer Camp sessions are archived and available at Eccles.link/summercamp.
Your premier Eccles Experience. Business Career Services (BCS) offers comprehensive career coaching and resources to students at the David Eccles School of Business. Paired with a dedicated corporate outreach team, BCS also allows students to gain real-world experience through job and internship opportunities with top employers. For more information, visit Eccles.link/BCS.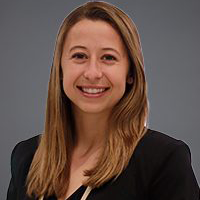 About the Author
Whitney Hessler is a collegiate track and field athlete and an active leader on campus working to maximize students' experience at the David Eccles School of Business through her roles as a Business Career Ambassador, Negotiation Club President, and Content Lead at Business Leaders Inc. She studies Marketing and Family, Community, and Human Development with an emphasis in financial planning.