On Nov. 19, Eccles School students were lucky enough to hear from Pedro Lopes, the current Secretary of State for Innovation and TVET of Cabo Verde, an African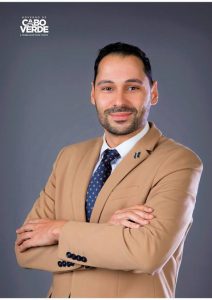 island country in the Atlantic Ocean.
He is known for organizing the first TEDx event in Cabo Verde, as well as being chosen by former President Barack Obama to be involved in his first leadership initiative in Africa, named Obama Leaders.
Lopes delivered the Keynote Address for the University of Utah's International Week and was hosted by Eccles Gobal. In this conversation, Lopes spoke about the potential of innovation in not only his home country but also the entire continent of Africa. He emphasizes the youth of Africa are really the ones who will bring this change about. In fact, every time he has the opportunity to speak with other political leaders throughout the continent, he always makes a point to ask what they are doing for their youth.
The country of Cabo Verde has been hit hard by the effects of COVID-19, not in a severe number of cases, but due to their economy. A lot of their GDP comes from tourism and as cases spread across the world, not many people were up for an African vacation. Because of this, they have created a large effort to make their country a safe place to vacation, with mandatory mask mandates and safety precautions. Lopes claims that not only is Cabo Verde a safe place for anyone health-wise, it also is a safe space for everyone no matter their race, sexuality, religion, or anything else. Everyone is accepted and loved in their country.
Lopes has been involved in many different projects to encourage innovation within his country, including a push to teach coding as a foreign language in Cabo Verde, as well as being one of the only African countries to represent themselves and many startups at large web summits.
You can watch the full keynote in the video below.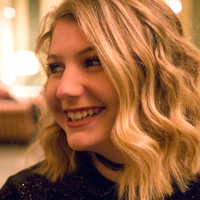 About the Author
Anna Terry is a Marketing and Information Systems student at the David Eccles School of Business. She currently serves as an intern for the Marketing + Communications team.