Editor's Note: The David Eccles School of Business is celebrating Black History Month by sharing the successes of Black business leaders who have made big impacts in the business world.
Marvin R. Ellison has more than 30 years of executive experience within the retail industry. Since July 2018, he has served as the CEO of Lowe's Companies, Inc. He also has served as CEO of many other retail giants including J.C. Penney Co., where he executed a strategy that improved the balance sheet, increased overall store productivity, and grew several key categories. Ellison spent 12 years in senior-level roles at Home Depot Inc., serving as the Executive Vice President of all U.S. Stores from 2008 to 2014. Before his time at Home Depot, he spent 15 years at Target Corp.
Ellison earned a bachelor's degree from The University of Memphis in Business Administration and his MBA from Emory University. Currently, he also serves in the Board of Trustees at the University of Memphis and the Board of Directors for the FedEx Corporation. He also was named "Father of the Year" in 2017 by the National Father's Day Council and Fortune's "World's Greatest Leaders" in 2016.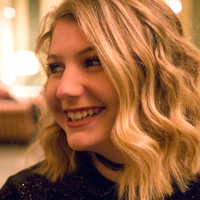 Anna Terry is a Marketing and Information Systems student at the David Eccles School of Business. She currently serves as an intern for the Marketing + Communications team.