Editor's Note: The David Eccles School of Business is celebrating Earth Day (April 22) this week by sharing stories of Eccles student entrepreneurs and organizations that highlight sustainability.
A founder in the Master of Business Creation (MBC) program, Adam Stewart, saw first-hand how renting his basement helped his family growing up, with the payments covering about 70% of their mortgage. With this in mind, he developed Backyard Estates, a sustainable solution to two problems at once: underutilized backyard space and the growing housing shortage. Backyard Estates converts underutilized backyard space into rentable spaces for homeowners and landlords, providing additional income and higher quality affordable living space. The company has created six separate factory-built units ranging from 426 to 1200 square feet, with the largest unit offering a three-bed, two-bath combination that complies with all zoning requirements. Read more about this innovative company here. 
The Lassonde Entrepreneur Institute is a nationally ranked hub for student entrepreneurship and innovation at the University of Utah and an interdisciplinary division of the David Eccles School of Business. Learn more at lassonde.utah.edu.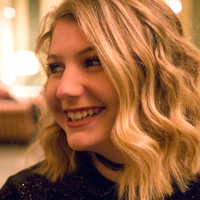 Anna Terry is a Marketing and Information Systems student at the David Eccles School of Business. She currently serves as an intern for the Marketing + Communications team.