As one of the nation's fastest growing cities, Boise, ID is a bustling town full of new construction and innovative development concepts. We checked into our hotel and quickly headed to IndieDwell, located just outside the city in Caldwell, ID. Pete Gombert, the executive chairman, met us at their factory and gave us a comprehensive tour, introducing us to the unique way they have approached affordable housing.
IndieDwell's founder, Scott Flyn, created the first net-zero home in Idaho, and quickly became a household name for high-end homebuilding that is thoughtful of its impact on the environment and focused on operational efficiencies. His vision was to turn his product, which had previously only been available to high-dollar clients, into something that homeowners of all price points could afford and benefit from. As he began researching how this would be possible, he realized the best (and likely only) way to achieve this was to go modular, as the standardization within manufactured housing helps drastically reduce costs without sacrificing quality. Flyn took this vision a step further and decided that shipping containers, known more for their structural integrity than their attractiveness, would be the best way to make housing affordable without sacrificing quality or building efficiency.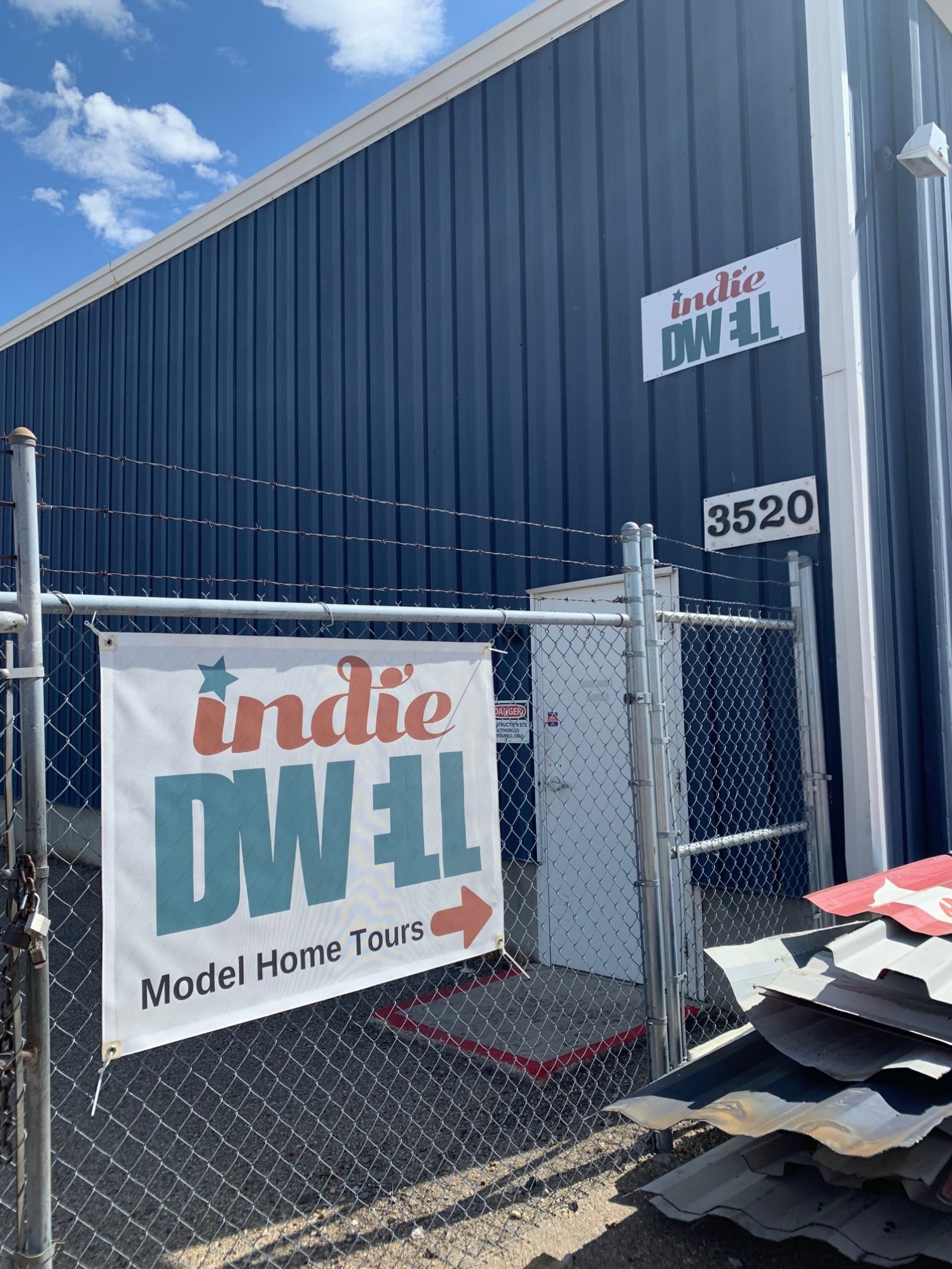 Flyn pitched this idea to Gombert, whose background is in technology, and IndieDwell was born. They have created IndieDwell as a public benefit corporation, which is a for-profit company that is mandated by all stakeholders, allowing them to consider all parties affected by their company, rather than just their stockholders. Their vision was built on the idea that they need to create a product that all people, including those who work in their factory, can afford, and they have achieved this. They've also created a healthy working environment, offering over double minimum wage to their factory workers, which has resulted in true careers out of an industry that generally has very high turnover. These working conditions have just a 7 percent turnover rate, which is unheard of in the manufacturing world. By bringing every trade under one roof without a subcontractor margin and capping their profit margin at 10 percent, they are able to deliver net-zero homes at 10 to 50 percent of the market rate.
Regarding the actual construction of the units, they decided to use shipping containers in lieu of stick-and-frame builds because of the cost savings, and, more importantly, the sustainability factor. The amount of extra timber needed in overbuilding the structure to accommodate net-zero construction would negate the sustainability portion of their mission. One challenge they encountered was with the shipping containers, which need protection against freeze and thaw cycles. As Flyn looked for a solution, he quickly realized that because shipping container construction is so new, there are no pre-made products that would allow him to achieve sustainable and healthy buildings. So, he got creative. Flyn developed a patented rigid-foam insulation that is custom-cut into the outside ribs of the shipping container, allowing an air-tight seal on the container to protect it from freezing and thawing.
The containers undergo a seven-stage construction line process, all done on-site. With their current factory (although they're in the process of building a larger one), they can complete one container home every two days. There is currently a wait list of purchasers until summer of next year, and the company has done virtually no marketing. There are multiple floorplan options, ranging from 300-900 square feet and offering from one to four bedrooms. They have also created multifamily options, and users can combine and stack the units for a unique and affordable multi-unit structure.
At a price point of $49,000-$115,000 and virtually nonexistent operating costs, IndieDwell's shipping container modular homes create a sustainable solution to housing affordability without sacrificing the quality and health of a home.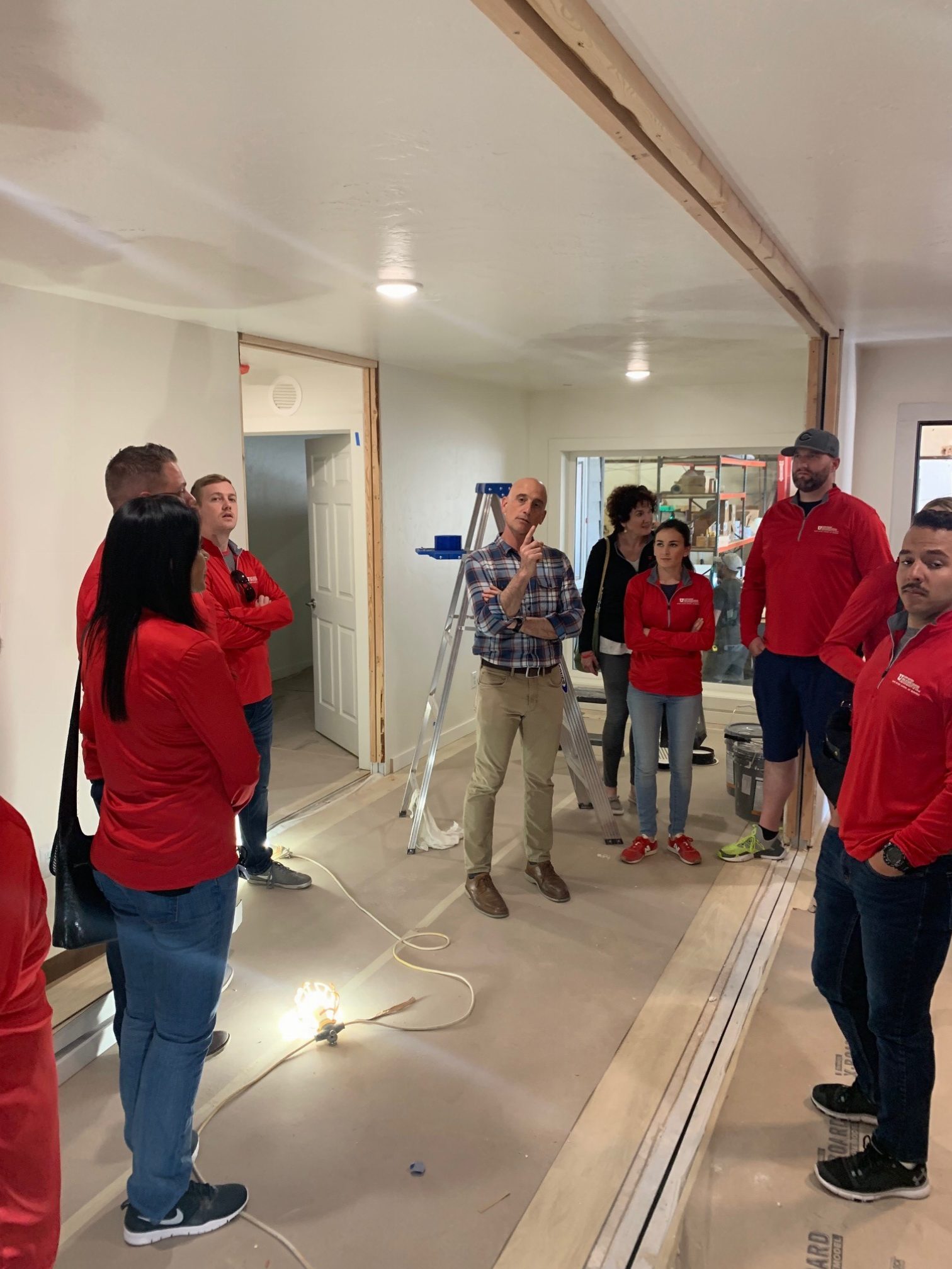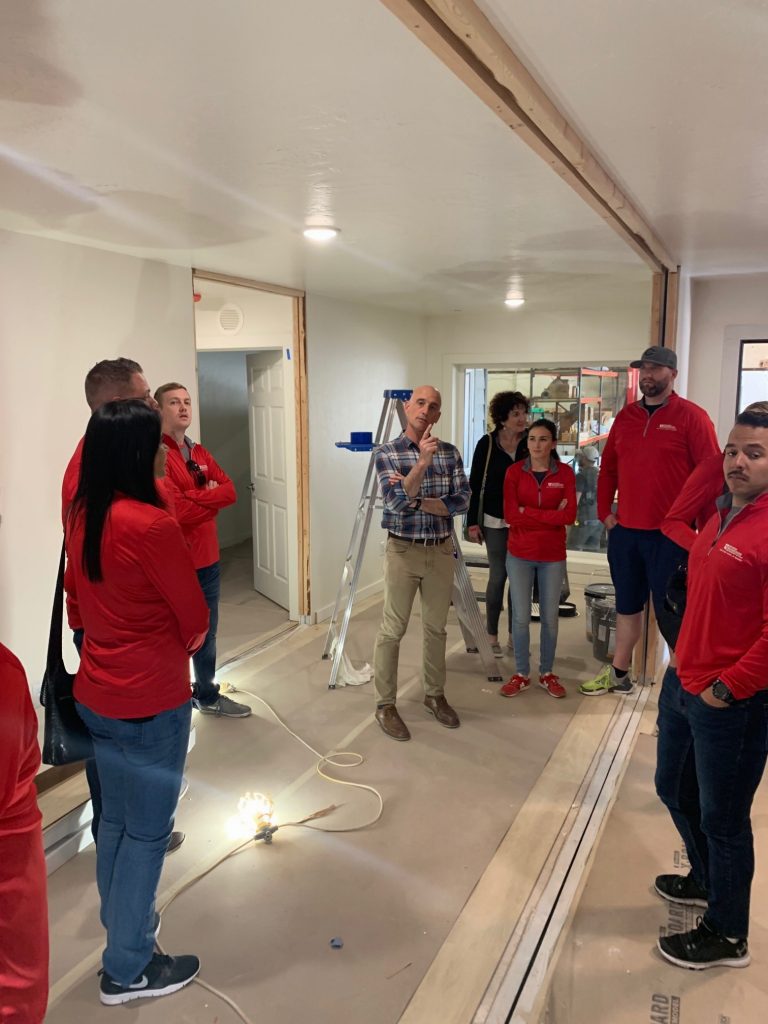 As we returned to Boise, we were met with a bustling after-work crowd all along the streets, with countless new restaurants and bars lining the downtown area. The newness of the city served as a great introduction to our trip, and our resident Boise expert James Morell was exited to show us his hometown. He recommended a visit to Boise Fry Company, since potatoes were definitely going to be on the menu during our time in Idaho, and they didn't disappoint. He also tried to get us to visit the famous "Blue Field" at Boise State University, but as die-hard Ute fans, we unfortunately failed to fit that into our schedule.
As our time in Boise ended, we took off on the long road to Oregon, where we'll spend the next leg of the trip. We have lots to think about on the drive, after the inspiration about new innovations in affordability and construction and our tour of downtown Boise.
Molly Jones
Molly Jones is a realtor, design nut, and kickball enthusiast. She graduated with her Master of Real Estate Development from the Eccles School in May 2019.