The Eccles School. Doers Wanted.
The Eccles School is synonymous with 'doing.' The Eccles experience provides a world-class business education with a unique, entrepreneurial focus on real-world scenarios where students put what they learn into practice long before graduation.
Founded in 1917 on a rich tradition of business success and leadership, the David Eccles School of Business at the University of Utah offers an experiential learning environment for students. We're home to 17 institutes and centers that deliver academic research and support an ecosystem of entrepreneurship, technology and innovation. The University of Utah in Salt Lake City is nestled in the foothills of the Wasatch Mountains, just 30 minutes from seven ski resorts and less than five hours from five national parks. Salt Lake City is an urban hub of diverse nightlife, dining, art and music, and boasts a top-ranked business environment for U.S. job growth and economic prowess. [Learn more about Salt Lake City]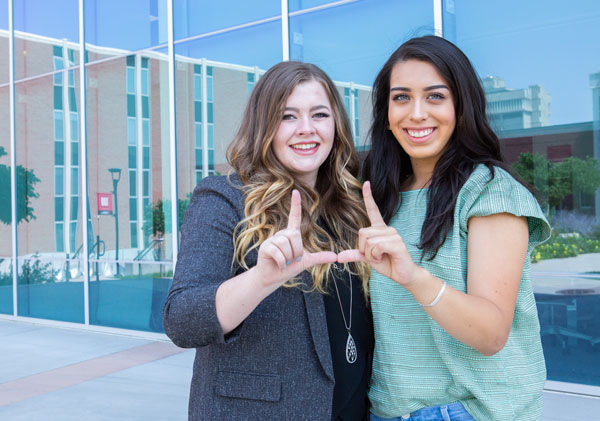 Nine comprehensive undergraduate programs allow you to find the perfect place to grow your talents and interests
Four MBA programs tailored to whatever stage you are at in your career
10 specialized master's programs that prepare students for high-paying jobs in emerging fields
Dedicated career coaches and trusted relationships with employers to help you launch your career upon graduation
Travel opportunities across the globe through Eccles Global allow you to see new places while understanding how the world does business
17 institutes and centers that give students the opportunity to make their impact on the world in fields like strategic leadership, impact investing, ethics, entrepreneurship and public policy
Launch your own company or build your prototype at Lassonde Studios
More than 40 student organizations allow students to meet new friends, challenge their preconceived notions and find a place to belong
Specialized scholar tracks and scholarships for first generation, diverse and high-achieving students
A focus on diversity and commitment to the belief that we all have something to teach one another
A Century of Impact
Impact. It's a word that gets tossed around a lot in the business world, and in academia, too. But it's the one I keep returning to as I contemplate a century of the David Eccles School of Business.
Some of the brightest minds in business have passed through these halls. Names that have shaped the economy of what is consistently rated as the best state to do business. Professors who have made startling thought breakthroughs that have changed the foundations of how business is conducted. Institutes and centers that focus on solving some of the largest problems facing our world today. And now, with programs such as Eccles Global, students and professors are reaching across international boundaries to impact business communities around the world….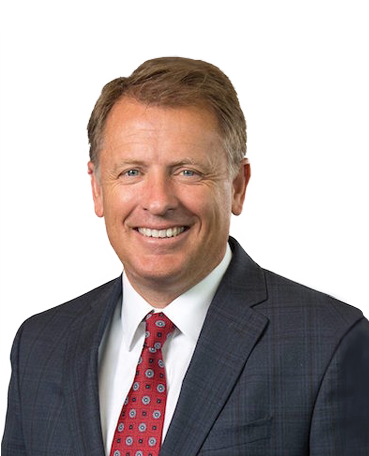 Who We Are
The David Eccles School of Business is a community of doers. We focus on the imprint we have on the business world and the influence for good our students and faculty can have on our community. We forge ethical foundations as students pursue their dreams. We create world-class business education that is more accessible, more attainable and more achievable.
The following four principles, in combination, define the Eccles School experience for faculty, staff and students.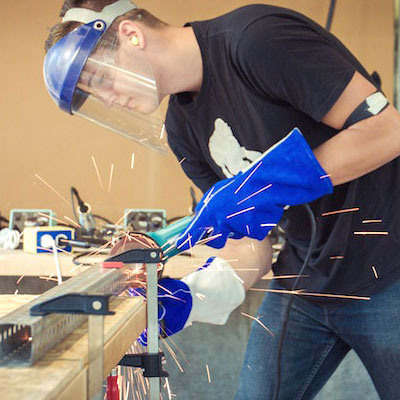 Entrepreneurial Grit
We embrace the entrepreneurial spirit and work ethic of David Eccles and our pioneer founders to drive the innovation of tomorrow. We encourage our students to be unafraid of failure and tenaciously pursue experiential learning at every level of business.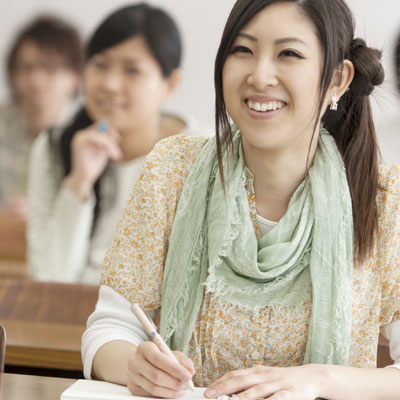 Continuous Curiosity
We as a community encourage learning at every stage of life, constantly questioning the status quo as we seek to improve ourselves, our organizations, our communities and our world. We instill that curiosity, cultivate it and embrace it throughout lifetimes.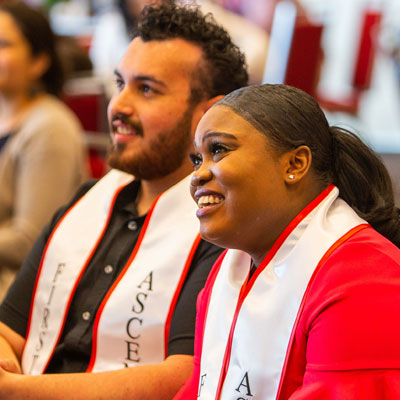 Empathetic Global Citizenship
We are committed to the strength an inclusive culture forges as we embrace diversity and equity. We seek to think beyond our own experiences as we explore the world and find shared, ethical solutions that benefit humankind.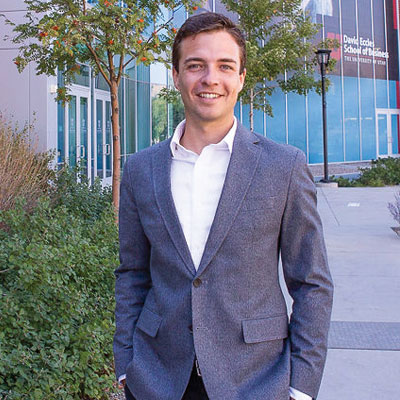 Impact Your World
We empower students to become the next generation of strategic leaders who will transform the business landscape as they make their impact. Our world-renowned faculty and their research build new foundations of business thought across the globe.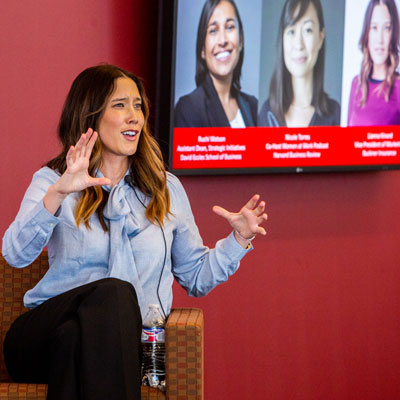 Value Creation for Students, Corporations & Community
We will strive to make attending the Eccles School an easy decision because of our scholarship opportunities, time to completion and career outcomes. We will continue to strengthen our Eccles School alumni network and demonstrate the value we bring the community every day through our faculty's impactful knowledge creation and communication. We also will work to ensure that top corporate recruiters look to the Eccles School for diverse, well-qualified students and graduates.
Thought Leadership through Innovative Research & Discovery
We will continue to solidify our researchers as thought leaders in the business education world. We will do this by increasing our research output and sharing the findings widely through academic journals and popular media.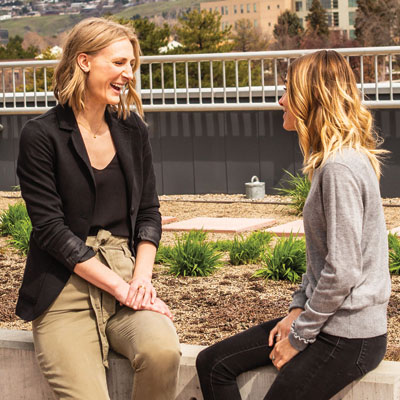 Premier Experiences that Differentiate Our Product
We will focus on the size and quality of the undergraduate experience. We will concentrate on increasing the quality of the day MBA experience and leverage our institutes, centers and initiatives to provide differentiated learning opportunities.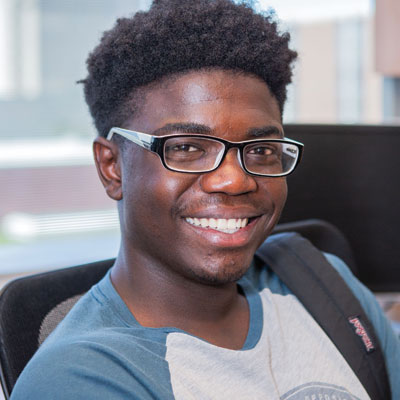 Culture that Invites, Inspires & Innovates
We will strive to become a leader as we focus on diversity and inclusion throughout the Eccles School, with focus on gender equity. We will create more transparency throughout and across the Eccles School and the University of Utah, and we will employ innovative solutions that fuel future growth.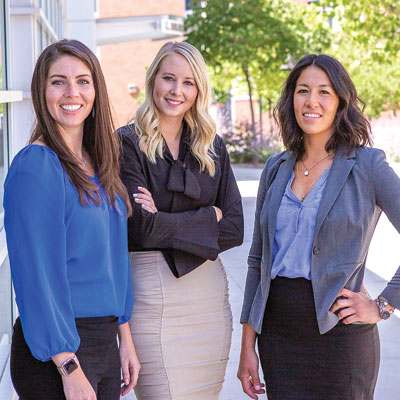 Growth to Fuel Our Aspirations
We aim to increase revenue by $6 million per year over the next five years, growing our undergraduate graduating class from 800 to 1,000 while also increasing flow through to specialized master's programs. We will do this all while maintaining a sustainable cost structure.
Contact Us
We'd love to hear from you. Let us know what's on your mind, and we'll get back to you soon.