To all the students currently taking summer classes: Way to go! You made it! By the end of this week, you will be free of your textbooks and ready to truly enjoy your summer. Taking summer semester classes is never easy — now's your chance kick back and relax.
Though summer is winding down, there is still plenty of time to make some Instagram-worthy summer memories. How you ask? Go hiking! Here in Utah, we have an abundance of breathtaking trails, each leading to a unique peak or view point. Here are a few of my personal favorites close to Salt Lake City:
Cecret Lake
Cecret Lake is my number one destination because it is a truly unique, scenic hike. This trail is at the end of Little Cottonwood Canyon in the Albion Basin and is a truly easy hike. As you walk up to the lake, you are surrounded by wildflowers, beautiful pine trees and some nice overlooks. Once you've made it to the end, you can sit by the lake, relax and take in the beautiful silence. I recommend starting this hike early in the morning; parking is limited.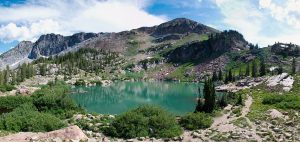 Ensign Peak
Ensign Peak is a steeper hike but very short. The view is phenomenal, and you can see the entire Salt Lake valley from the top. This is a great spot to view the sunset or sunrise. Plus, it is right by the Utah State Capitol and easy to access from the University or surrounding areas.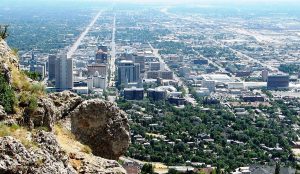 Donut Falls
A Utah classic, Donut Falls is another hike that's perfect for beginners. After the short hike to the falls, you can climb up to the donut rock formation at the top. Be careful; however, and be prepared to get wet if you make this ascent.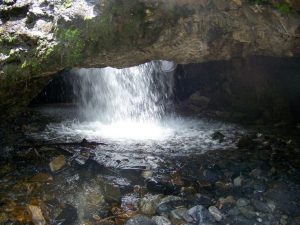 Bridal Veil Falls
Really love waterfalls? The waterfall on this hike is gorgeous and the terrain, like the ones above, is fairly easy to manage. It is fun to sit by the waterfall and feel the mist, even in the blazing Utah sun. If you don't want to hike early in the morning or late in the day, this hike is a good daytime option.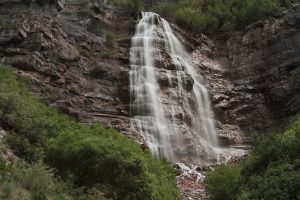 Mount Olympus
Mount Olympus is the hardest hike on this list, but the 4,000 ft. climb is well worth it. It is a gorgeous hike and provides an experience you can only get by gaining some altitude and pushing your limits. Make sure to bring enough water and food on this hike as it will likely take more than a couple of hours.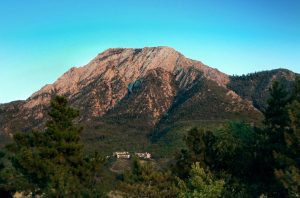 Southern Utah
If you have a free weekend, I would recommend any of the national parks in Southern Utah as well. My favorites are Zions National Park and Bryce Canyon National Park. Both provide an array of hikes and have beautiful rock formations, just a few hours' drive away.
Happy hiking! Enjoy the rest of your summer!