Discover Talent from the University of Utah MBA
Our Career Management Team partners with companies to match internship and full-time employment opportunities with our high-quality MBA candidates.
Our MBA candidates demonstrate values sought by organizations across the globe: innovation, perseverance, excellence, and the willingness to transform themselves into well-rounded and thoughtful leaders in their fields.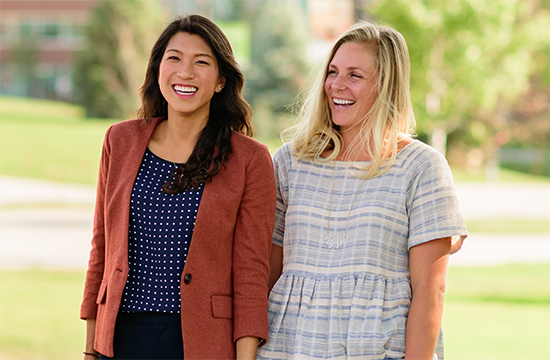 Pursue Dual/Concurrent Degrees
University of Utah MBA students come from a wide range of backgrounds, industries, and experiences. We are enormously proud of the diverse perspectives and life experiences each of our MBA students bring.
We partner with you end-to-end. We can post your job opportunity, provide a resume book of qualified candidates, articulate the unique qualifications of each candidate, and host on campus interview days.
The process to hire a University of Utah MBA is easy. Contact our Career Management Center today.