What is the Value of an MBA for Women?
1 University of Utah Eccles MBA, 4 Formats
Whether you have a clear destination in mind or want to explore the possibilities, an MBA can give you the expertise, credibility, and confidence you need to make the most out of your career.
The University of Utah's David Eccles School of Business offers four, AACSB-accredited MBA program options that are ranked top 10 in the West, along with non-matriculated Executive Education courses.
"As a woman, it has greatly boosted my confidence walking into a boardroom knowing that I can share something new, interesting, and relevant to the discussion."
– Maria Lowry, PMBA Class of 2017
For those seeking an immersive, experiential program to connect to high-impact careers and networks, with an emphasis on job placement
For early to mid-level professionals looking to gain business skills and maintain a work-life balance, with classes two evenings a week
For professionals seeking a flexible and interactive learning experience, with on-demand lectures and in-class discussion available to you 24/7
For senior-level professionals and executives seeking a high-level general management curriculum, with classes two weekends a month
For those seeking non-degree business and leadership development, with a Women's Leadership Program designed for female professionals.
Have questions?  We'd love to answer them.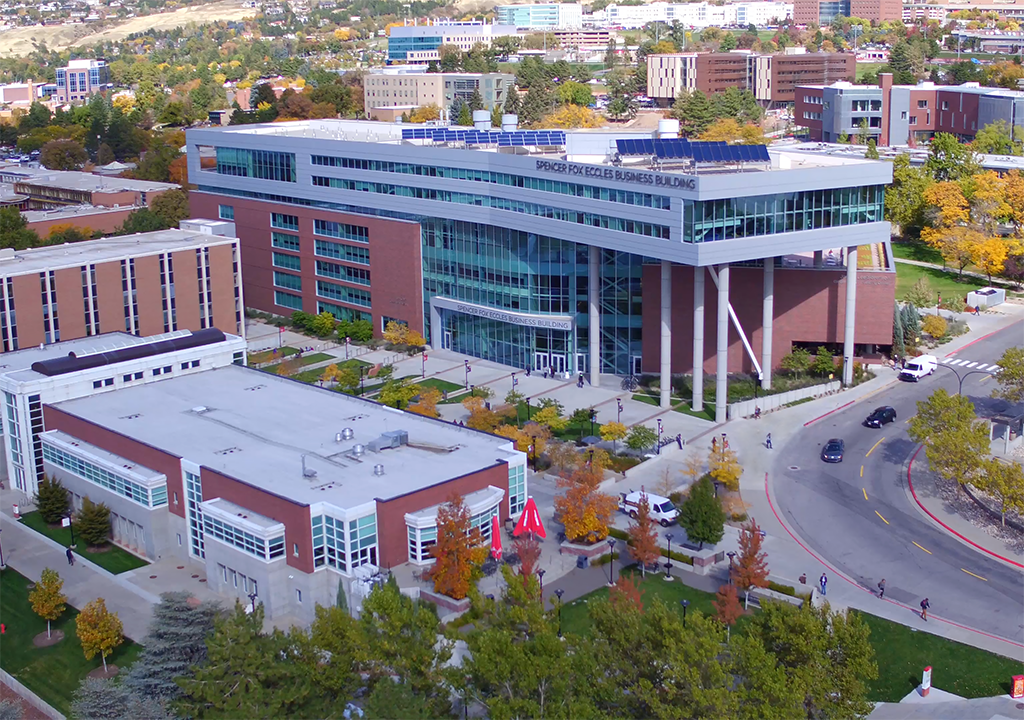 The University of Utah does not share or sell personal information. Submitting this form constitutes your express written consent to receive e-mails, texts, and phone communications at the phone number and email address you provide. Message and data rates may apply