Our mission:
To increase the number of women in leadership in the business world through education, collaboration, and community.
More Events Coming Soon!
The University of Utah David Eccles School of Business MBA programs and Executive Education are committed to elevating women in leadership. Stay tuned for more details about our next event. Please sign up for our email list to be notified of upcoming events and offerings.
What is the Value of an Eccles MBA for Women?
The Support You Need: Before, During, and After Your MBA Journey
Whether you have a clear destination in mind or want to explore the possibilities, an MBA provides women with the expertise, credibility, and confidence they need to make the most out of their career.
The University of Utah's David Eccles School of Business offers four, AACSB-accredited MBA program options that are ranked top 10 in the West, along with non-matriculated Executive Education courses.
"As a woman, it has greatly boosted my confidence walking into a boardroom knowing that I can share something new, interesting, and relevant to the discussion."
– Maria Lowry, PMBA Class of 2017
For those seeking an immersive, experiential program to connect to high-impact careers and networks, with an emphasis on job placement.
For early to mid-level professionals looking to gain business skills and maintain a work-life balance, with classes two evenings a week.
For professionals seeking a flexible and interactive learning experience, with on-demand lectures and in-class discussion available to you 24/7.
For senior-level professionals and executives seeking a high-level general management curriculum, with classes two weekends a month.
After acceptance into any of the University of Utah's MBA programs, you automatically become a member of the Women's MBA Association. The Women's MBA Association is committed to educating and providing support to current and future generations of female business leaders. By joining this community of current students and alumni, you will be able to engage in a network that inspires and empowers through sharing information, creating space for discussion, and taking time to reflect on how we can change the business world through achieving gender equity.
Download Our Guides and See How Women Are Changing the Workplace Like Never Before
Women are benefiting from earning an MBA like never before. Learn why.
Learn 3 key strategies that women can employ to overcome barriers in career advancement.
Navigate office politics with these 4 tips from 3 Eccles MBA Alumni.
Hear from female Eccles MBA students and alumni on how they balanced work, life, and a graduate degree.
Learn what led our female students to pursue an Eccles MBA, the challenges they faced and overcame, and how they're using their degree today.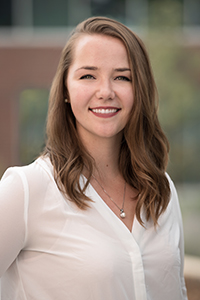 Program: Full-Time MBA
Graduation Year: 2019
Undergraduate: B.S. in Hospitality Management, University of Nevada, Las Vegas
MBA Internship: Junior Marketing Manager, Hammerton
"Being in the program gives you an element of credibility that people respect. At my internship, I am able to talk about the strategy behind our decisions. I know they are the right things for us to do, and people stop and listen to me. I now feel confident sharing my ideas."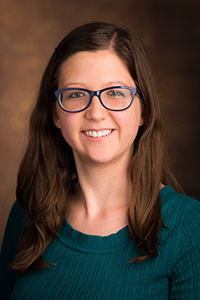 Program: Professional MBA
Graduation Year: 2019
Undergraduate: B.S. in Chemical Engineering, Brigham Young University
Current Job: Manufacturing Manager, Northrop Grumman
"I am now able to see myself as a leader. I've even seen myself speaking up more in our group meetings, instead of going along with what people think. The career advancement piece has been huge, it can really help your career move forward."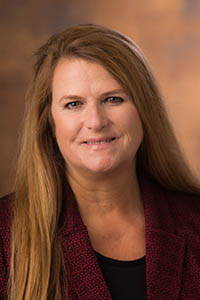 Program: MBA Online
Graduation Year: 2016
Undergraduate: B.S. in Accounting, University of Utah
Current Job: Owner, Best Practice Consulting
"Education is valuable. It is something that you earn and can't be taken away from you. The caliber of the faculty in the program is outstanding. I was able to take what I learned each week and utilize it immediately. The online option offers great flexibility and a meaningful class experience."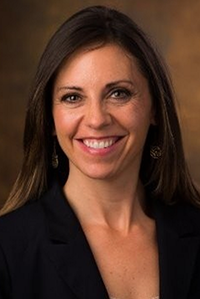 Program: Executive MBA
Graduation Year: 2017
Undergraduate: B.S. in Accounting, Weber State University
Current Job: CEO, Olive Founders
"Because of what I learned, the skills I acquired, and the amazing people I now call my friends, my life has taken a whole new trajectory since completing the program. My advice – it's up to you what you get from this incredible opportunity."
Eccles School faculty are skilled teachers, innovative researchers and global thought leaders who are shaping the strategic pioneers of the future and transforming business practices worldwide. Here are just a few of our star female faculty members.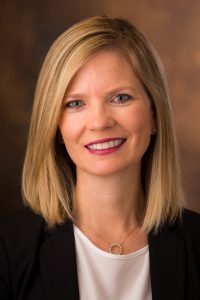 Department: Management
Title: Associate Professor (Lecturer)
Dr. Jennifer Cummings is a certified conflict mediator and emotional intelligence consultant. Cummings' areas of research include interpersonal and professional communication, leadership, conflict management, team relations, and public speaking, among others. Her papers have won several top paper awards from the Western States Communication Association and the National Communication Association, and she has been recognized at the David Eccles School of Business with the Daniels Fund Leadership in Ethics Education Award and the Brady Faculty Superior Teaching Award.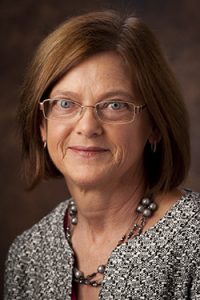 Department: Marketing
Title: Associate Professor and Former Chair
Dr. Teresa Pavia is an active researcher in product management, new product development, consumer behavior, pricing, and in the intersection of consumer behavior and health care. Among her publications are articles in the Journal of Consumer Research; Journal of Marketing; Journal of Macromarketing; Journal of Marketing Management; Consumption, Markets and Culture; and Management Science. She has also served on the board of the Pitney Bowes Bank for 18 years.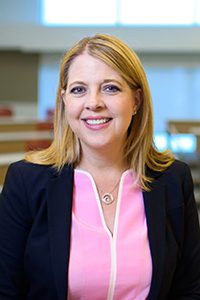 Department: Marketing
Title: Professor (Lecturer), Director of the Marketing Lab, Director of Business Scholars
Andrea Thomas recently joined the University of Utah after a 23-year career in brand management, retail marketing, innovation, and sustainability. Her previous positions include Senior Vice President of Marketing at Walmart and Vice President of Global Chocolate for the Hershey Company, as well as 13 years in brand management at PepsiCo.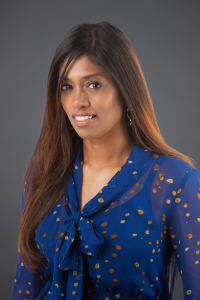 Department: Operations and Information Systems
Title: Assistant Professor
Vandana Ramachandran's research interests lie in the domain of information systems economics – specifically the impacts of information asymmetry and frictions in electronic markets, and the new and emerging crowd-based electronic markets. Her work is published in Information Systems Research and Journal of Management Information Systems and has been presented at several peer-reviewed conferences. She is also the recipient of research grants from the Net Institute, the Stempler Award for Research, and the Dean's Fellowship for Summer Research.
Our efforts to support women in business are constantly evolving. Signing up for updates is the best way to ensure that you don't miss a chance to connect with our female students and alumnae, hear from our world-class female faculty, and meet other rising women in the business world.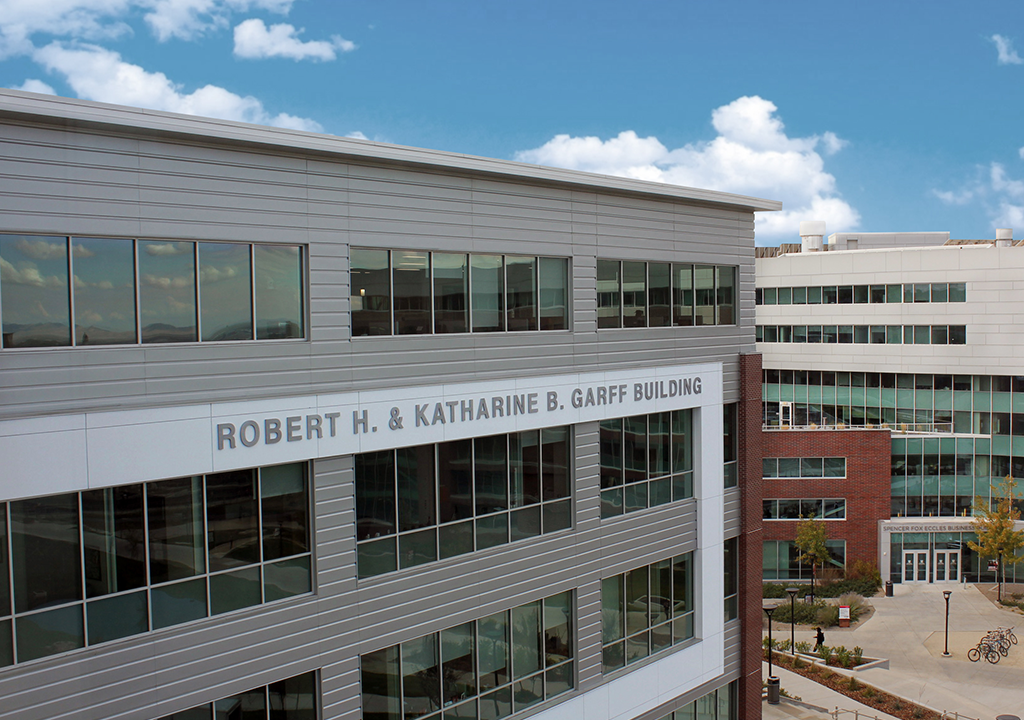 The University of Utah does not share or sell personal information. Submitting this form constitutes your express written consent to receive e-mails, texts, and phone communications at the phone number and email address you provide. Message and data rates may apply.