Applications for Fall 2021 are now closed.
Check back in Spring 2022 for more information about future experiences.
Fall 2021 Webinar
Check out this webinar with Eccles Global Director Buzz Welch to learn more about the Fall 2021 program!
Fall 2021 Classes
The Fall 2021 Eccles Global program is limited to 20 students. Classes will start at 2:30 p.m. and run to 5:30 p.m. Monday through Thursday. That leaves Friday, Saturday, Sunday, and Monday morning open for extended weekend exploration of the area.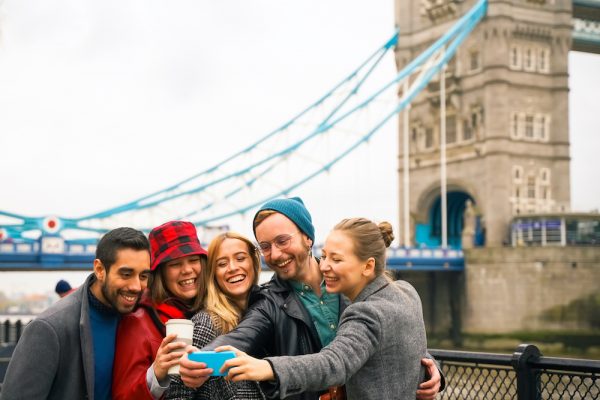 BCOR 3010 – Accounting
BCOR 3020 – Finance
BCOR 3030 – Management
BCOR 3040 – Marketing
BCOR 3050 – Supply Chain
BUS 5880 – Global Business Consulting
COST: If application is received by May 1 priority deadline, cost is $13,250. If application is received by final deadline of July 1, cost is $14,000.
INCLUDED: 15 credit hours of tuition, fees, housing, unlimited Oyster Card for London transportation, two weekend excursions, and MedEvac insurance.
NOT INCLUDED: International transportation to and from the program, food, and incidentals.
IMPORTANT INFORMATION: Students are responsible for obtaining their own passports and any applicable visas. For U.S. citizens, more information can be found here. For students from countries other than the U.S., please contact Buzz Welch at Buzz.Welch@Eccles.Utah.edu for more information.
Important Dates
Acceptance Notifications Begin: March 15
Final Application Deadline: July 1
Check-In to London: Thursday, Aug. 19
Check-Out of London: After the conclusion of BCOR Finals scheduled for mid-December
Before You Go
Please remember to fill out the Pre-Departure Checklist and take it to your Academic Advisor prior to your enrollment in Eccles Global courses.