2023 Applications are now open!
Application Deadline: April 3, 2023. Apply now for this amazing opportunity.
Internships are open to all majors university-wide (rising juniors, seniors, and graduate students).
*We are continuing to monitor the ever-evolving COVID-19 situation. All programs are subject to change.
Apply Now
Learn and Lead in one of the fastest-growing economies in the world!
The Center for Business, Health, and Prosperity is focused on integrating innovation and entrepreneurship with health-enabling practices in pursuit of economic, social, and political well-being. Prosperity science is all about discovering what makes this type of progress happen and the ways to expand it.
The Prosperity Science Internship program is a unique opportunity for students to develop real-life skills to support their future career and educational goals. Interns work with sponsoring organizations (government organizations, non-profits, or entrepreneurs) to help them improve prosperity while earning university credit. Stand out from the crowd with a summer internship in one of the fastest-growing economies in the world. Click here for more info.
Students are responsible for a current passport and necessary immunizations.* Visit the University of Utah's Travel Clinic to find out what shots are needed and obtain all necessary immunizations.
Experience + Exploration
Gain real-world experience working in the field of health and economic development. Learn and apply new skills, including systems thinking, community engagement, innovation, and entrepreneurship.
Plus earn college credit (3 hours) for BUS 5880, while exploring Ghana.
Dates
In-Person Orientation Week 
May 15 – 19, 2023
University of Utah
West Africa Learning Abroad Dates
May 20 – June 30, 2023
University of Utah and Kpong, Ghana (Ensign Global College)
Taught by: Abbie Griffin, Ph.D. 
Program Fee
$7,000
Fee includes all accommodations, most meals, in-program transportation, all excursions, and travel insurance.
Not included: Transportation to and from the program, some meals, and incidentals. Participants are financially responsible for international travel clinic visits, immunizations and medications, and visa processing fees.
Ensign Global Campus in Ghana
Prosperity Science Internships are based out of the Ensign Global Campus in Kpong, Ghana. Participants will spend the first month engaging with local communities, partners, and students to explore and understand the cultural context in which they will be working. Students also will develop their internship goals, timeline, and deliverables during this period.
During the second month, interns will fully immerse themselves in their projects working with leadership on the ground in Ghana.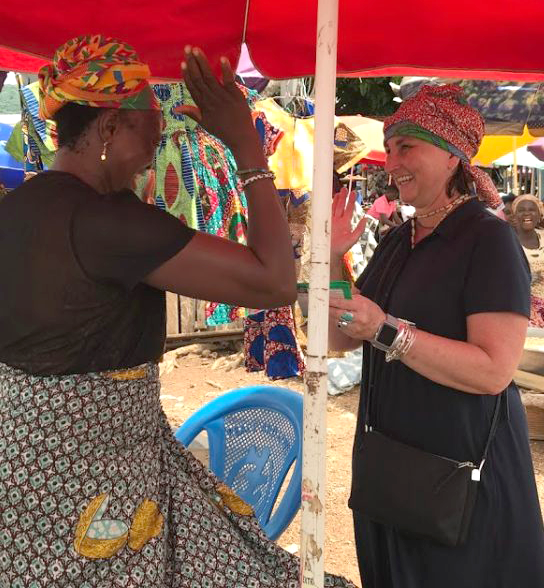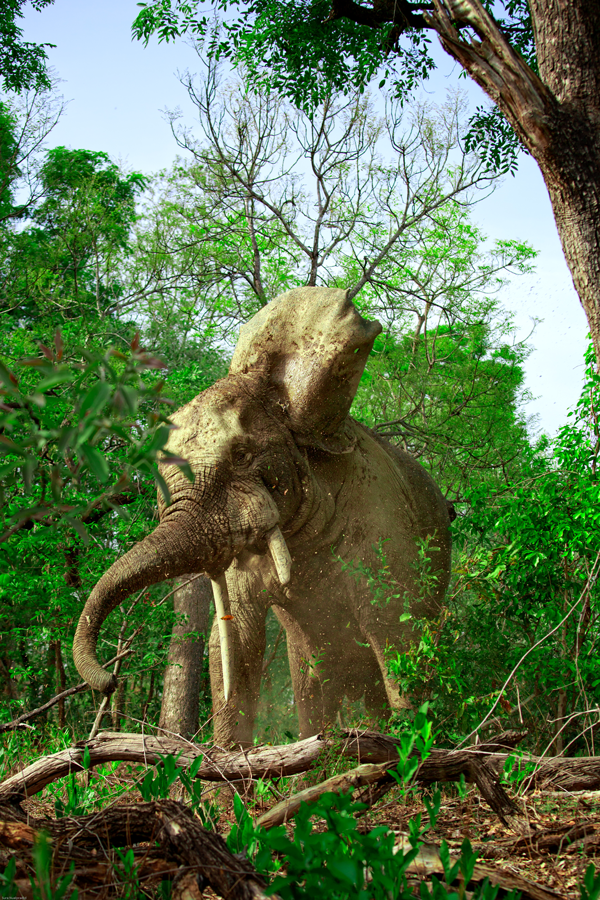 Excursions
Our excursions expose students to a range of different experiences and enable them to gain a sense of the wonderful country of Ghana. Students gain an understanding of Ghanaian culture while exploring health, economic development, entrepreneurship, history, art, ecotourism, and much more. Our expeditions enable students to delve into a different culture and be able to appreciate everything that Ghana has to offer.
Ghana
Cape Coast – Elmina Slave Castle and Kakum National Park
Tamale – Elephant safari in Mole National Park, Larabanga Mosque
African bead and fabric making
Additional excursions on culture and economy
What Our Students Say
"I loved every second of my internship and felt so lucky to intern in such a beautiful place with such amazing people. I gained valuable experiences working alongside professionals in my field and by engaging with local communities. I was able to get out of my comfort zone and further develop my communication and leadership skills. I wouldn't have traded this once-in-a-lifetime experience for anything!"
~ Tessa Truman
"The best part of my internship in Ghana was the people that I've met, the new culture that I was exposed to, and the eye-opening field trips that we went on during our time in Ghana."
~ Shunzhang Chen