Applications are now open.
Apply soon for an incredible experience exploring Europe while earning your full Entrepreneurship Minor!
*We are continuing to monitor the ever-evolving COVID-19 situation. All programs are subject to change.
Apply Now
The Global Entrepreneurship Program has taken students to more than nine countries throughout the world and secured internships in Seoul, South Korea; Santiago, Chile; and San Jose, Costa Rica. During the Summer of 2023, join us in Barcelona, Spain.
Students will complete 18 credits and will earn their full Minor in Entrepreneurship! There will be excursions throughout the semester and the opportunity to explore Europe on the weekends.
Questions? Contact Cesar Sanchez at Cesar.Sanchez@Eccles.Utah.edu
Students are responsible for a current passport.*
Amp up your degree while you explore!
The Entrepreneurship minor teaches students the foundational entrepreneurship and innovation skills necessary to create valuable solutions to pressing problems within any organizational setting. And while you learn, you'll have the opportunity to explore Europe!
Entrepreneurship Minor Abroad Fee
$16,000
Fee includes tuition and fees, housing, and medical and evacuation insurance.
Not included: Airfare, food, and any other incidentals.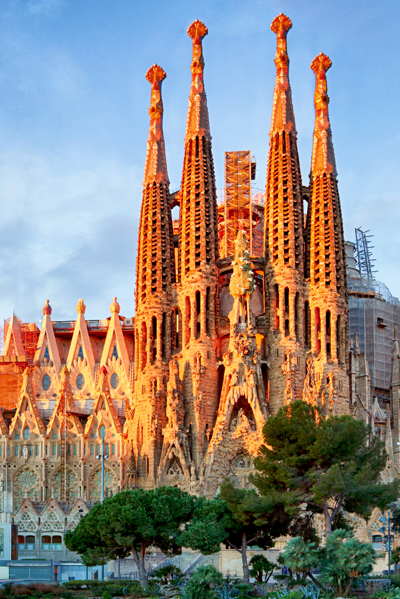 Curriculum
ENTP 1010 – Entrepreneurship and Society
ENTP 1020 – Entrepreneurship and Startup Methods
ENTP 2010 – Entrepreneurial Marketing
ENTP 2020 – Entrepreneurial Finance
ENTP 5770 – Design Entrepreneurship
ENTP 5850 – Special Projects (Business Consulting Internship)
Explore
Excursions in Lisbon, Portugal; Madrid, Spain; and Copenhagen, Denmark
Business Consulting Internship
Cultural Activities
Passport Requirement
Students are responsible for obtaining their own passports and any applicable visas.*
*Go to travel.state.gov to renew or apply for your passport. Passport processing times are currently delayed. Processing is taking 10 to 12 weeks, so make sure to apply early! Click here for more information on processing times.
Connect With Us
Follow us on Instagram @ecclesglobal to see what our current students are doing abroad, check out our blog, and attend one of our upcoming info sessions to learn more.
Questions?
Looking for more information about our Eccles Global programs?
Contact us here.
For students from countries other than the U.S., please contact Buzz Welch for more information.