Tuition
The total cost of the Executive MBA program for the Class of 2019 (beginning August 2017):
Tuition and fees: $82,000
Tuition is all-inclusive and covers:

Three intensive weeks (one domestic, two international)

Books and course materials

Catered meals and networking events

Laptop and technology support

Administrative support – registration, parking, etc.

Payments are made in five equal installments due at the beginning of each semester. A $2,000 non-refundable deposit is required upon acceptance to the program and is applied toward the first semester tuition payment.
The deposit and all tuition payments are non-refundable.
Here are a few different ways to pay for tuition:
Scholarships
Criteria for selection of awards include demonstrated excellence in academic or professional pursuits. The total number of awards given out each year varies annually.

This scholarship is awarded to candidates who demonstrate outstanding academic and professional achievement based on the following criteria:
Academic achievement

GMAT/GRE scores

Work experience

Overall applicant profile
To apply for this scholarship, please write a one-page essay explaining why you should receive a need- or merit-based scholarship and email it to emba@utah.edu.
Third-party scholarships may also be available. Be cautious when using third-party searches and always check a provider's reputation by contacting the Better Business Bureau or the office of your state's Attorney General.The website 
eStudentLoan.com
is also a good consumer guide for review before selecting a private loan.
Candidates hoping to participate in the
Lassonde Entrepreneur Institute
while enrolled in the program may be eligible for additional scholarships. For example, students can receive elective academic credit and a scholarship for participation in the New Venture Development Center.
Financial Aid
There are many student loan programs available to help finance graduate education. Begin applying for federal assistance by completing the Free Application for Federal Student Aid (FAFSA) form.
Direct Unsubsidized Loans are available to undergraduate and graduate students; there is no requirement to demonstrate financial need.
Your school determines the amount you can borrow based on your cost of attendance and other financial aid you receive.
You are responsible for paying the interest on a Direct Unsubsidized Loan during all periods.
If you choose not to pay the interest while you are in school and during grace periods and deferment or forbearance periods, your interest will accrue (accumulate) and be capitalized (that is, your interest will be added to the principal amount of your loan).
The Grad PLUS Loan is a federal student loan available to students attending graduate school and professional school. The Grad PLUS Loan offers a fixed 6.31% interest rate for the 2016-2017 school year and flexible loan limits. To be eligible, a student can't have an adverse credit history. A 4.276% fee is deducted from the loan amount before the funds are sent to the school.
Private Education Loans, also known as Alternative Education Loans, help bridge the gap between the actual cost of your education and the limited amount the government allows you to borrow in its programs. Private loans are offered by private lenders, and there are no federal forms to complete.
Military Funding
The Executive MBA Program fully supports Veterans and active military students.  We are determined to ensure the success of student Veterans and do our part in educating you as to what funding is available for your service.  The following are the financial options available for Veterans and active military students:
The University of Utah has organized a Veteran Support Center that specializes in veteran affairs. This center is a great resource to better understand and enroll in your qualified tuition benefits. For additional information contact Veteran Director Roger Perkins atrperkins@sa.utah.edu or 801-587-7722. You may also visit the U.S. Department of Veterans Affairs.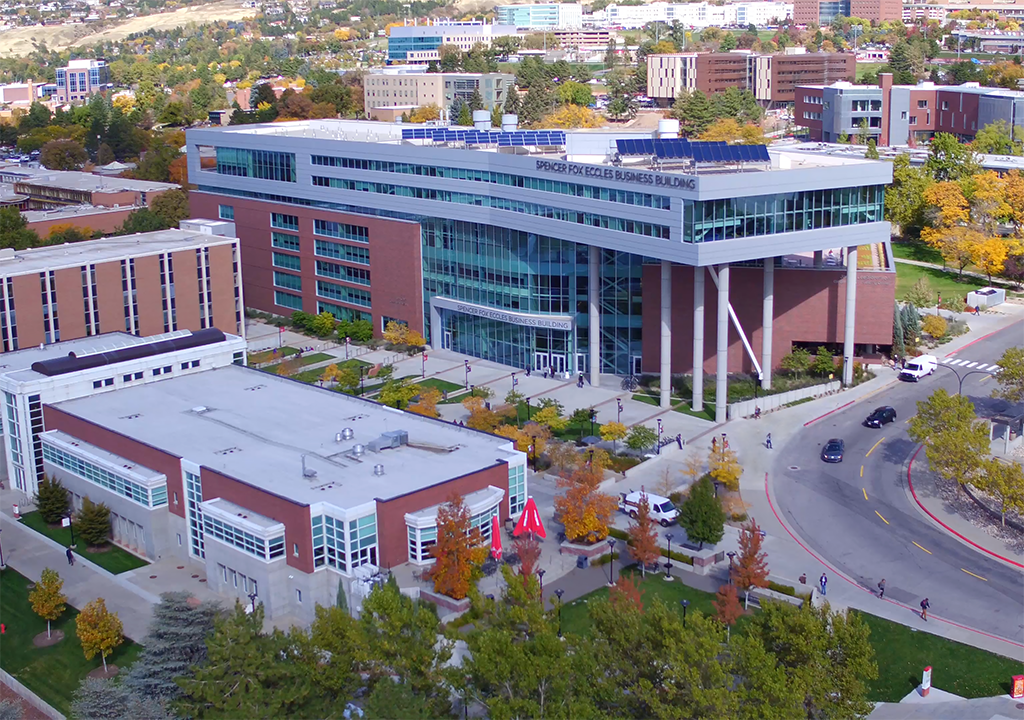 Have questions?  We'd love to answer them.