MSIS Academic Areas of Focus
MSIS students can specialize their graduate degree by taking all of their elective courses in one of the four areas of focus. It is not required for students to select an area of focus, but for students with a strong interest in one area or who are targeting a specific career, a degree focus is an essential personal marketing tool.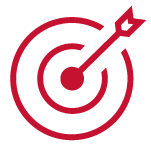 Business Intelligence and Analytics
Ready to enter the lucrative field of data and analytics? Businesses of all types and sizes need analysts and specialists to organize their data and use it to make effective decisions. The business intelligence and analytics focus area gives students the skill set required to optimize internal processes, find and solve problems, translate data for non-technical groups and find areas to create new business.
Common Job Titles in this Area:
Business Intelligence Analyst
Data Scientist/Analyst
Database Administrator
Data Migration Analyst
Configuration Consultant
Data/Cloud Architect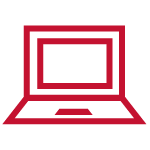 Software and System Architecture
Creating software and technical systems that are well-designed and efficient is essential in today's competitive market. This area of focus teaches students the science of assessing available resources and developing the best model for system functionality and efficiency. Companies looking to implement new software platforms may also consult with a systems analyst to determine risks and best practices.
Common Job Titles in this Area:
Systems Analyst
System Architect
DevOps Engineer
UX Developer
Software Engineer
Software Tester
Network Engineer
Network Administrator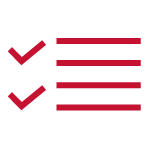 Product and Process Management
Every business has processes and projects carried out that must meet certain time, budget and quality constraints. Professionals in this area use their information systems knowledge to optimize processes, anticipate challenges and work with teams to meet deadlines. Roles in product and project management are often interdisciplinary – this area of focus equips students with sharp skills in functional business areas as well as technology.
Common Job Titles in this Area:
Project Manager
Product Manager
Implementation Manger
Technical Consultant
Supply Chain Analyst
Supply Chain Manager
Information Technology
Security
Intrigued by the latest data breach scandal? With millions of records at risk in all sectors of business, it is crucial for companies to better secure their data. This area of focus gives students a keen knowledge of security threats and the skills to combat them.
Common Job Titles for this Area:
Information Security Specialist
IT Security Consultant
IT Security Analyst
Cyber security manager
Cyber intelligence analyst
Cyber risk manager