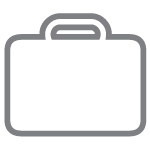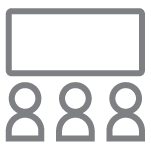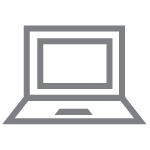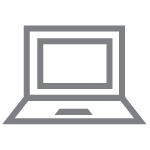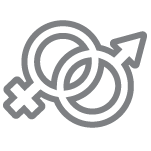 Average Years of Work Experience
The following due dates are for prospective students entering the Professional MBA. Applications are reviewed and decisions are given on a rolling basis. Early submission of applications is strongly encouraged.
Fall 2017 (August Enrollment)
First round applications due by December 1
Second round applications due by February 15
Third round applications due by April 1 (NOTE: Application fee increases from $55 to $85 after this date)
Fourth round applications due by May 15
Fifth round applications due by June 15
Sixth round applications due by July 15
Other applications accepted through August 15*
*Applications for Fall 2017 are accepted through mid-August. Applications received after the class is full will be considered for wait list and/or for next start date.  Early submission of applications is strongly encouraged. Fall classes begin August 21, 2017.
Spring 2018 (January enrollment)
First round applications due by September 15
Second round applications due by November 1 (NOTE: Application fee increases from $55 to $85 after this date)
Third round applications due by December 15*
*Applications for Spring 2017 are accepted through December. Applications received after the class is full will be considered for wait list and/or for next start date.  Early submission of applications is strongly encouraged. Spring classes begin January 2, 2017.
The quality of our student body speaks volumes about the quality of our Professional MBA program. At the David Eccles School of Business, we're looking for accomplished, early to mid-career professionals with proven potential for leadership and a strong desire to advance in their career. Most of our PMBA students enter the program looking for broad business skills, and many come with interests in entrepreneurship, finance, operations, human resources, or general management.
Professional MBA applicants must have completed a four-year U.S. bachelor's degree, or equivalent, from an accredited college or university. Read more about the admission requirements below.
We need both unofficial and official college transcripts from all institutions where you received college credit -including any concurrent enrollment.  Official transcripts need to be sent directly to Graduate Admissions.  Unofficial transcripts need to be uploaded to your online application.
Hard copy official transcripts sent to the Graduate Admissions office:
201 S. 1460 E. Room 250 S
Salt Lake City, UT 84112
Or by e-mail: AdmissTranscripts@SA.Utah.edu
Students who graduated from the University of Utah do not need to request official transcripts.
Please write a one-page essay addressing the following topics:
Explain your decision and motivation for applying to the MBA program.
Why do you feel you are a strong candidate for the Professional MBA program?
How will earning an MBA influence your career intentions?
The essay is to be single-spaced, typed and may not exceed one page.  We do not require a specific format, but we ask that you avoid bullet points.  This is your writing sample.
A second, optional essay may be submitted to provide insight to any piece of the application that you feel might need further explanation or clarification. Those whose GPA is below a 3.0 should complete this explanatory essay.
If you are applying for the GMAT substitution, we request that you submit this second essay. Please utilize this essay to explain to the committee why you should be considered for the program without taking the entrance exam.  Try to specifically focus on quantitative experience throughout your undergraduate program, relevant work experience and any major exams you have taken.
The resume should show a progression of your career and how you are a contributor in your role.  To do this, please provide a detailed chronological career history with dates, employers, nature of your duties, responsibilities, salaries and other pertinent information.  
Your resume should also show education and additional certifications or licenses.
We also recommend listing any international travel relating to school, work or place of residence.   Please do not include vacation destinations.
Only one letter of recommendation is required.  This letter of recommendation should come from a professional source and should discuss how long and in what capacity the recommender has known you.  It should also address your strengths, weaknesses, personal character and potential for success in the Professional MBA program. 
Optional: If your undergraduate GPA is below 3.0, the second letter of recommendation must be from an academic source and is strongly recommended.
Because we do not require prerequisite business courses for admission to the program, we use the GMAT and GRE to ensure your potential to succeed in the program.  We accept both GMAT and GRE equally. Unsure which test is best for you? Read this article by the Princeton Review to get started.
While the GMAT/GRE is an important piece of the application, it is still only one piece of the overall profile. The admissions committee reviews each applicant holistically taking the overall application into consideration.
You can take two free full-length practice exams on the official GMAT website. GMAT testing centers are located in Draper, Bountiful, Ogden, and Logan.
Learn more about GRE registration at the official GRE website. GRE testing centers are located in Salt Lake City (University of Utah), Taylorsville, Lindon and Logan.
Strong candidates may have an opportunity to qualify for a GMAT or GRE substitution. Substitutions are granted at the discretion of the PMBA admissions committee and are largely dependent on:
Undergraduate GPA of 3.2 or higher
Quantitatively rigorous or business undergraduate major
Recency of graduation
Years and quality of work experience
If you feel you meet these requirements and would like to discuss your background and qualifications with our staff, please feel free to contact our office at pmba@utah.edu. Keep in mind that the majority of applicants are typically required to take the GMAT or GRE exam.
The University of Utah offers GMAT and GRE preparation courses through the Office of Continuing Education.
All potential Professional MBA program candidates are also invited to attend our free monthly test prep workshops. These workshops include test taking tips and strategies to help prepare for the GMAT or GRE (topics alternate months). The two-and-a-half hour evening class will give a general overview of the GMAT or GRE exam and review each section of the test. View upcoming dates and RSVP here.
Here are some recommended courses for online GMAT prep:
There are great free resources available as well:
Military personnel may be eligible for GMAT or GRE reimbursement. For military personnel resources:
You will have the option to send your scores to five schools; 
simply include the David Eccles School of Business Professional MBA program on that list when first taking the test. If you took the exam before requesting scores fro the University of Utah, please contact the testing service to request a duplicate copy.  
Because there is a delay between test date and the time we receive your official score, please send us a copy of the unofficial score report given when you finish the exam. It can be scanned and emailed to us at pmba@utah.edu.
Once your completed application is received, you will be contacted to set up a face-to-face interview.
The interview will help assess your skills and motivation and provides additional character insight.  It is our opportunity to get to know you as a candidate and for you to give a voice to your materials.  We'll clarify any concerns and get a sense of where you started, where you are now and where you are going in your career.  
International students are required to provide further information for the University of Utah Graduate Admissions Application. Additional requirement include:
A bachelor's degree from a Ministry of Education recognized international college or university or a regionally-accredited U.S. college or university. International Admissions officers will determine if applicants with international degrees meet the Graduate School's requirement of a recognized bachelor's degree.

A 3.0 or higher undergraduate GPA on a 4.0 scale

A minimum TOEFL score of 80 iBT (550 pBT) or better or a minimum IELTS band score of 6.5 or better.
Please visit International Graduate Student Admissions for details.
Have questions?  We'd love to answer them.