Mission
The Utah COVID-19 study will provide rapid information to decision-makers regarding COVID-19, or coronavirus, infection rates. The goal is to help Utah's citizens and economy return to normal in a safe and informed way.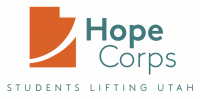 Staffed by the Hope Corps.
Purpose
Stopping the spread of COVID-19 and reengaging in social and economic life requires transitioning from social distancing to a testing system that provides accurate information. This study will help identify:
The current rate of infection in Utah and changes in infection rates including undetected and asymptomatic cases
Range of symptoms for individuals with COVID-19
Improvements in detection rates
How you can help
Your participation in this study helps the state of Utah get back to social and economic activities faster and safer and is a great public service to our community.
Our friendly field team members will be knocking on doors in your neighborhood to introduce the study and screen household members for eligibility while adhering to current social distancing and hygiene recommendations from the Center for Disease Control and local health agencies.
Who qualifies?
Households are randomly selected to participate in an interview questionnaire and COVID-19 antibody testing
Any member of your household age 12 or older can participate once your household is selected
Compensation
All study participants will receive a $10 gift card for their time and participation.
Procedure
If our field team member has determined you and/or your household members are eligible for the study, they will conduct the interview and then schedule a time for testing that same day.
The University of Utah Health Wellness Bus will be parked in your neighborhood and study participants will be assigned a time for a quick blood draw and nasal swab. Participants will be promptly notified of their test results within 5-7 business days.