Real Estate Lab
Hosted by the Ivory Boyer Real Estate Center, Real Estate Labs are weekly round table discussions with top real estate professionals from around the country. All students are invited to join.
Lab Time
Every Wednesday
4:30 – 5:30 p.m.
Spencer Fox Eccles Business Building, room 3180
Upcoming Speakers
Aug. 23 & Nov. 15, 2017
Kelly D. Burt
Chairman & CEO, Price Self Storage
Kelly D. Burt is the Chairman of Price Self Storage (www.priceselfstorage.com) a private self storage development and management company. Price Self Storage has a chain of 13 stores throughout California with approximately 15,000 storage rooms and 2 million square feet of space.
Kelly is the sole owner of Tres-Dac, Inc., which has several investments throughout California and Nevada. Its home building division has built several high-end custom home developments in San Diego, Del Mar, Poway and Monarch Beach. Tres-Dac also has direct investments in cellular enabling technology and energy.
Kelly has been in the real estate development and property management field since 1985. Kelly developed, leased, and managed over 1,350,000 square feet when he was the Division Partner with Trammell Crow Company.
In 1992, Kelly was the founder and CEO of TenantFirst Real Estate Services, Inc., which provided exclusive real estate services to Mitsui Real Estate Sales U.S.A. Co., Ltd. These services included real estate development, build-to-suit projects, leasing, property management and construction management for 24 buildings with over 2,300,000 square feet of industrial and mixed-use space in the San Diego area. TenantFirst also provided build-to-suit services to Sony, Panasonic, and Hughes and Cymer.
In 1998, TenantFirst was acquired by Excel Legacy Corporation, specializing in mixed-use retail, office and hotel development. Kelly served as an Executive Vice President of Development and on the Board of Directors. He has been active with many organizations including Vice-Chairman/ Treasurer of New Majority California, Past President Del Mar Fair Board, Del Mar Thoroughbred Club and President of San Diego/Imperial Council of Boy Scouts of America.
Kelly studied finance and urban land economics at the Anderson School of Business at UCLA, where he earned his MBA. He also served as Associated Student Body President of the Business School in 1985. Kelly graduated Suma Cum Laude in 1982 at the University of Utah and also served as the Student Body Vice President of Public Affairs.
He is married to Laurie Ivie Burt, also a graduate of the University of Utah, with a Secondary School Teaching Credential. Laurie taught Middle School and High School for several years until dedicating her time to raising their four children.
Aug. 30, 2017
Jonathan Gardner
Managing Partner, GardnerBatt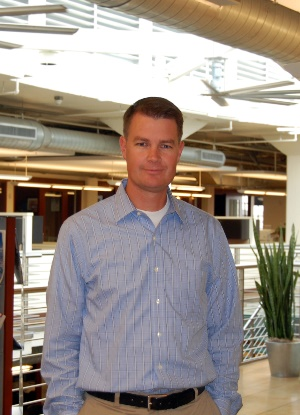 Jonathan S. Gardner is a principal and founding partner at Gardner Batt, LLC, a Salt Lake City based real estate development and investment firm.  Mr. Gardner has developed or invested in the nearly $350 million of real estate in the last 4 years.
Most recently, Mr. Gardner has focused his efforts on a 40-acre master planned development in Pleasant Grove, Utah featuring a 100,000 square foot entertainment venue among Class-A office, hospitality, and 20 acres of botanical garden and entertainment.  He managed the recent acquisition of 110,000 SF office building in Murray and a 100,000 square foot office and warehouse building in Salt Lake City.
In 2011 Mr. Gardner was engaged to masterplan and develop 120 acres along SR 92 in the Lehi, Utah area (Traverse Mountain). As a result of his efforts, he built over 400,000 SF of Class-A office and just recently completed nearly 250,000 SF of a grocery-anchored retail center.  He and his partners manage nearly 1 million square feet of office and warehouse.
Prior to starting Gardner Batt, he spent 4 years with a family run real estate development office and prior to that, four years (2001– 2005) in New York City as an investment banker doing corporate leveraged finance at CIBC World Markets' Private Finance Group. At CIBC he focused on the placement of senior and subordinated private debt for middle market companies. He is well versed in financial modeling as well as comfortable in writing placement memorandums.
Mr. Gardner graduated Magna Cum Laude from the University of Utah's David Eccles School of Business with an emphasis in Finance.  He has 5 children, ages 12 and under.
Sep. 6, 2017
Brent Andrus
President, Huntington Hotel Group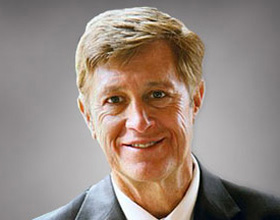 Brent Andrus is an executive with 20 years of experience in three Fortune 100 companies, including Procter & Gamble, General Mills and Marriott Corp., along with years of hotel and real estate service. Prior to Huntington Hotel Group (HHG), Mr. Andrus served in senior operating positions at Marriot, and later as the top marketing/sales executive for their Courtyard Hotel division. Additionally, Mr. Andrus became Courtyard's first franchise partner for the 184-room Dallas Market Center Courtyard.
Before joining Marriott, Mr. Andrus served as Vice President of Marketing for General Mills' European operations and Executive Vice President/General Manager of Parker Brothers Toy Company. Before working at General Mills, Mr. Andrus served in Proctor & Gamble's marketing department upon receiving his MBA from Northwestern University, where he as an Austin Scholar.
Sept. 20, 2017
Russ Dixon
President, RedHill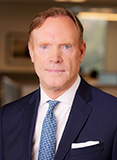 Russell Dixon is President & Chief Executive Officer of RedHill Realty Investment Management and its related companies. Dixon has held key positions in national and global companies within the investment and institutional real estate arena. He is one of the foremost leaders nationally in the multifamily business. Mr. Dixon served as the Head of Insignia/ESG, a New York based (NYSE) global real estate investment and services firm, and previously the Global Co-Head of CBRE's Institutional Account Group, where he formulated and directed the CBRE National Multi Housing team platform executing in excess of $10-20 billion annually in major property and portfolio transactions. Mr. Dixon holds a Bachelor of Science in Journalism/Business from Brigham Young University with graduate studies in finance at Stanford University.
Sept. 27, 2017
Mike Baird
Entrepreneurial Excellence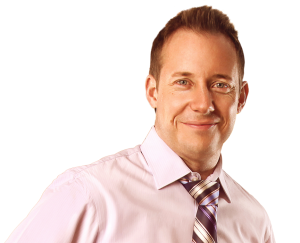 As an international real estate educator, Mike Baird has mentored, motivated, and coached thousands of aspiring investors around the world to create lasting wealth through real estate.
A native of Los Angeles, Mike attended Brigham Young University where he earned his Bachelor's degree from the Marriott School of Management in 2002. Shortly thereafter, Mike made his break in real estate. He co-created and stared in the reality TV show "Flip Men", which has aired nationally and internationally on A&E, Spike, Infinito, and Discovery Networks. This is where his nickname "Flip Man Mike" was born.
To date, Mike has bought and sold over 1,500 homes, totaling over $500 million in real estate sales spanning his 14-year career. He is also a licensed real estate agent and owns a large pool of long-term investment properties. Mike currently owns several businesses in areas such as real estate investment, private lending, business consulting, and real estate education. Currently, Mike manages a private mentoring group called the Smarter Real Estate Tribe with over 430 members on Facebook from all over the world.
Mike co-authored with his business partner, Greg Herlean, and wrote "F_L_I_P_, BANK, LIVE: Answers You Need for Real Estate Profits" and together they have sold over  25,000 copies _through Amazon and at live speaking engagements. Mike has been written about in USA Today, The Wall Street Journal, The New York Times, and Huffington Post. Mike also contributes regularly to Yahoo Real Estate, AOL, RealtyTrac and Inman News.  Mike has had the opportunity to speak at various events, conferences, and seminars across the country, engaging with thousands of aspiring real estate investors and sharing his experiences from stage.
Mike has personally worked with Doug Hopkins of Discovery Channel's "Property Wars", Tarek and Christina El Moussa of HGTV's "Flip or Flop", Peter Souhleris and Dave Seymour of A&E  Network's "Flipping Boston", and many other internationally recognized real estate and design experts.
Mike is fluent in Spanish and has traveled to Venezuela, Puerto Rico, Guatemala, the Dominican Republic, and Mexico to pursue humanitarian projects. He has helped raise thousands of dollars to support organizations such as Entreamigos, Mentors International, and Hug It Forward.
Mike is married to his wife, Angela, has six children, and currently lives in Draper, Utah.
Oct. 4, 2017
Steve Williams
Partner, SENTRE Partners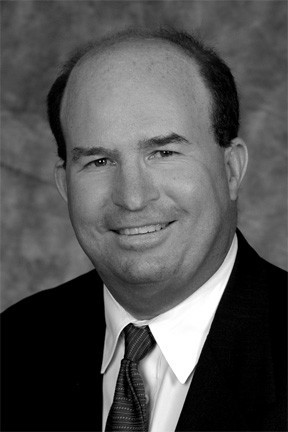 Founding partner of SENTRE PARTNERS, a real estate services and investment company.  Pronounced "sentry," SENTRE is an acronym for Stewards and ENTrepreneurs of Real Estate.  The current portfolio consists of approximately 4 million square feet.
Teaming up with GE Pension Trust and other institutional investors, SENTRE PARTNERS has participated in the ownership of notable projects including the San Diego Tech Center, NBC and AT&T Buildings, Koll Center, One America Plaza and Columbia Center.
Founding shareholder of Bandwidth Now a service company which brings fiber optic technology into buildings as the "fourth utility."
Founding shareholder of Vesta, a Mexican industrial development company now traded on the Bolsa (Mexican stock exchange) with 11 million SF.
Oct. 18, 2017
Stephen E. Samuelian
Founding Partner, Life Healthcare
Stephen E. Samuelian is a founding member of Haven Health Group. He was a founding partner of Life Generations Healthcare as well as one of four founding partners of Covenant Care Inc and has served as President and CEO of Sacon Constructors Inc., Medcon Inc., and Emerald Development Inc. In addition, he is manager of the Samuelian Family Trust and President of The Perfect Moment Foundation.
As a native Californian, Mr. Samuelian, at age 19, obtained his California Contractors License and started a construction company, building, retail stores, offices, restaurants, and healthcare facilities. As the principal of Sacon Constructors Inc., Mr. Samuelian built properties for Marriott, Radisson, Embassy Suites, Holiday Corp. and Travel Lodge. Sacon Constructors Inc. also built approximately 3 million square feet of commercial, retail and industrial space.
With Medcon Inc., Mr. Samuelian concentrated on construction services for acute hospitals and specialty medical construction projects such as specialty, radiological and surgical facilities.
With Emerald Development Inc., Mr. Samuelian focused on real estate development and ownership opportunities that constructed apartments, office buildings and tilt-up industrial buildings for Emerald's own account.
Through his medical construction services, Mr. Samuelian saw the growth of the skilled nursing business and moved forward as a founding partner of Covenant Care Inc.—a skilled nursing business that grew through acquisitions to 45 facilities in 6 years. With remarkable success in this business, Mr. Samuelian co-founded Generations Healthcare that owns and operates a chain of top rated skilled nursing and rehabilitation facilities and most recently, helped launch, Haven Health Group with facilities in Arizona.
Currently, Mr. Samuelian serves on several Boards of Directors, including Haven Health Group, The Perfect Moment Foundation, Care for Life, a non-profit organization that promotes self reliance, health, education and micro credit for the poorest of the poor in Mozambique, Africa. He also serves on the board of directors for Rising Star Outreach that assists in eliminating the stigma of the Leprosy affected in India.
Mr. Samuelian and his wife Kristin are the parents of six children and 7 grandchildren. The Samuelian's reside in Laguna Beach, California.
Oct 25, 2017
William J. Stone
Principal & Founder, S Squared Development
Bill Stone is one of the founding Principals of S Squared Development, LLC.  After a brief career as an aeronautical engineer Bill started his 40 plus year career in the real estate industry including time as Vice President at the E. W. Hahn Company, Executive Vice President of Oliver McMillan and Senior Vice President of Development for Excel Trust.  He has been involved in the development of over 40 Million square feet of real estate, including enclosed malls, power centers, lifestyle centers, entertainment centers and numerous mixed-use properties across the United States and Mexico.  Bill has both the CRX and CSM designation from the International Council of Shopping Centers and has served on the Entertainment Development Council for the Urban Land Institute.
Nov. 01, 2017
Ken Woolley
Executive Chairman, Extra Space Storage
Kenneth M. Woolley serves as the Executive Chairman of Extra Space Storage. Mr. Woolley is the founder of the company, served as the Chairman and CEO from formation through March 2009, Chief Investment Officer ("CIO") from July 2012 to July 2013 and was formerly Chief Executive Officer of our predecessor. Mr. Woolley resigned from his position as Chairman and CEO of the company effective April 1, 2009, to serve a voluntary three-year mission for his church, during which time he remained as a director.
Mr. Woolley has been involved in the self-storage industry since 1977. He has been directly responsible for developing over 165 properties and acquiring over 625 self-storage properties throughout the United States. Early in his career he was a management consultant with the Boston Consulting Group.
From 1979 to 1998, he was an Associate Professor, and later an Adjunct Associate Professor of Business Administration at Brigham Young University, where he taught undergraduate and MBA classes in Corporate Strategy and Real Estate. Mr. Woolley has also developed more than 13,000 apartment units through his Las Vegas entity, Nevada West Partners. He is also a partner in New York based Gala Real Estate, which owns 16,500 apartment units and 600,000 square feet of office space. He has also founded several companies in the retail, electronics, food manufacturing and natural resources industries.
Mr. Woolley currently serves as a trustee and a member of the compensation committee of American Homes 4 Rent. Mr. Woolley holds a B.A. in physics from Brigham Young University and an M.B.A. and Ph.D. in business administration from the Stanford Graduate School of Business. Mr. Woolley has been a member of our board of directors since August 2004.
Nov. 8, 2017
Greg Lansing
President, Lansing Co.

As principal of Lansing Companies, Greg Lansing has over 30 years of experience in Southern California real estate development and is regarded as an expert in this niche market. Mr. Lansing leads the team in strategizing, planning and acquisition. He also plays a lead role in negotiations, interfaces with city officials, oversees the selection of professional engineers, architects and consultants, and is responsible for overall management of Lansing Companies and its projects.
As a licensed real estate broker, Mr. Lansing has negotiated and brokered more than one billion dollars of land purchases and sales. Through hard work and persistence, he has established a tremendous network and valuable relationships within the brokerage, development, investment, and local political communities.
Founded in 1984, Lansing Companies is the leading expert in Southern California land development. Our executive principals each average over 30 years of experience in all aspects of this specialized market. This practical expertise, combined with integrity, creativity, and perseverance, has produced consistent, substantial returns for our investors and partners.
Lansing Companies has acquired, developed, and sold properties and currently owns and manages more than 20,000 lots and more than 35,000 acres throughout the Southwest. Our master-planned communities are well known for their distinctive character and life-enhancing amenities. Lansing Companies also leads the way in renewable energy land development in the Western United States.