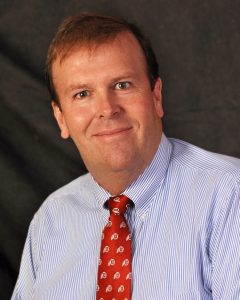 Scott D. Barlow, MBA
CEO Revere Health
Scott Barlow serves as the CEO of Revere Health formerly known as Central Utah Clinic, the largest independent physician group in the State of Utah.  Revere Health employs over 1,900 individuals with over 400 providers practicing at over 100 urban and rural clinic locations and hospitals throughout the State of Utah, Nevada and Arizona.  Revere Health has received numerous national and local awards for their use of technology to provide and measure high quality cost effective care to over 600,000 individuals with over 1,400,000 patient visits annually.
Revere Health is a certified quality data submission vendor for Centers for Medicare and Medicaid Services (CMS) providing quality measurement and reporting services for over 340 medical systems throughout the country.  CMS recognized Revere Health for its value based care delivery as the first Accountable Care Organization (ACO) in Utah in July 2012 and later Revere became one of 37 national Next Generation ACO's in 2018.  Revere's ACO has been a consistent top performer amongst the CMS cohort group for six consecutive years, providing improved health outcomes and lowering the actual total costs of care by over 40% from 2015 – 2019.
Scott lives in Salem, Utah and has been in t