In Summer Semester 2022, students can earn most of a Digital Literacy Certificate while learning abroad in Italy and Spain from May 16 to July 29, 2022. The Digital Literacy Certificate opens the doors of career opportunity by equipping you with the skills and knowledge top companies want. Those positions that require hybrid skills, combining fields such as marketing and statistical analysis or design and programming, are the most future-proof jobs available.
Earn your Digital Literacy Certificate to set yourself apart from your peers as you enter the job market and be ready to hit the ground running in many of today's top careers!
This experience is open to all University of Utah students, and there are no pre-requisites. Students can complete four of the seven classes needed for a Digital Literacy Certificate through this learning abroad experience. Scholarships are available.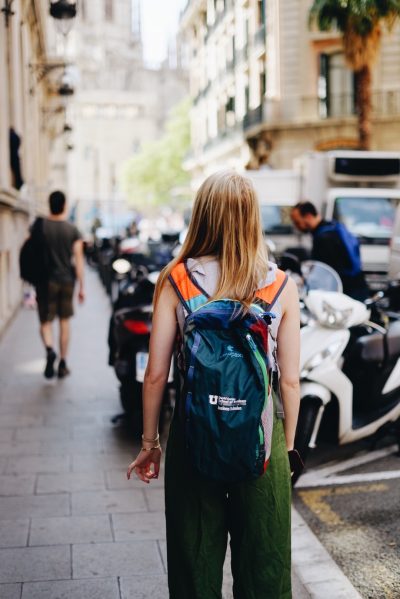 Curriculum
The program will run throughout Summer Semester and will include the following courses:
Rome
IS 2475 — Blockchain (3 credits)
IS 2910 — Cryptocurrency/Fintech (3 credits)
Barcelona
IS 2470 — Cybersecurity Intro (3 credits)
IS 2495 — Artificial Intelligence/Machine Learning (3 credits)
The experience will include a weekend excursion in Italy and one in Spain to allow students to more fully explore the amazing countries where they'll be studying.
Italy
Enjoy the incredible art of Rome
Stand on the Spanish Steps
Visit nearby Florence
Spain
Visit the unparalleled beauty of La Sagrada Familia
Explore the Casa Batlló
Check out the beaches of Barcelona
Cost
Cost: $14,000. Scholarships are available!
Includes: Tuition and fees, housing, in-country transportation
Not included: Airfare to/from Europe, food, and incidental personal expenses
Before You Go
Please remember to fill out the Pre-Departure Checklist and take it to your Academic Advisor prior to your enrollment in Eccles Global courses.
Important Information
Students are responsible for obtaining their own passports and any applicable visas. For U.S. citizens, more information can be found here. For students from countries other than the U.S., please contact Buzz Welch at Buzz.Welch@Eccles.Utah.edu for more information.
Go to travel.state.gov to renew or apply for your passport. Passport processing times are currently delayed. Processing is taking 10 to 12 weeks, so make sure to apply early! Click here for more information on processing times.